Are 4 Days in Helsinki Too Many For the Perfect Stopover?
It pains me that some of my friends and even my own mother struggled to find what to do in Helsinki in one day. If only they'd asked me; I've been to Finland's capital thrice (four times now, as of December 2017) and it has a special place in my heart. As my itinerary below will show, 4 days in Helsinki is enough to take in the city sights, as well as those just beyond the city limits and even an international border.
Day 1 of 4 Days in Helsinki: Things to See in Helsinki City Centre
If you have only one day in Helsinki or even six hours, stick to this day's itinerary. When you get to the city centre (more information on that at the end of this section), visiting the major sites would be a good start. From the railway station square, walk towards the Ateneum. You can pay a visit if Finnish art from the Rococo to the modern era interests you; otherwise, walk on by. Check out the window display at the Stockmann departmental store, especially at Christmas time, then head east along Aleksanderinkatu.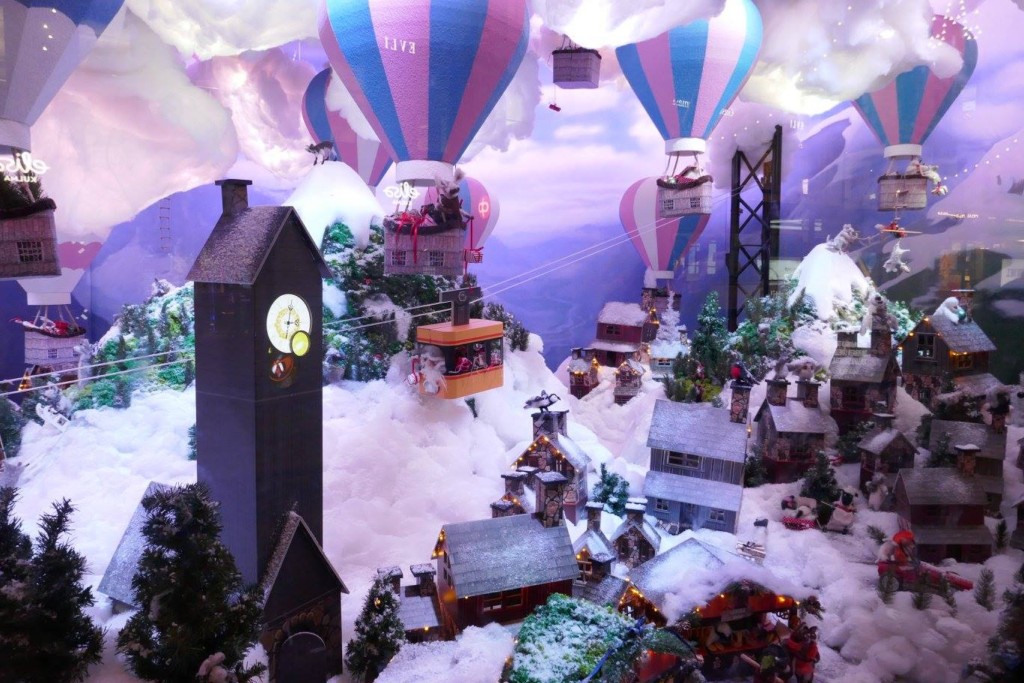 You can make a detour to the Karl Fazer cafe for delightful confectionery like Wiener nougat and Geisha chocolates, then rejoin the street and keep going until you hit Senate Square and the landmark cathedral (tuomiokirkko). It's a pretty neo-Classical building and I would be remiss not to recommend it.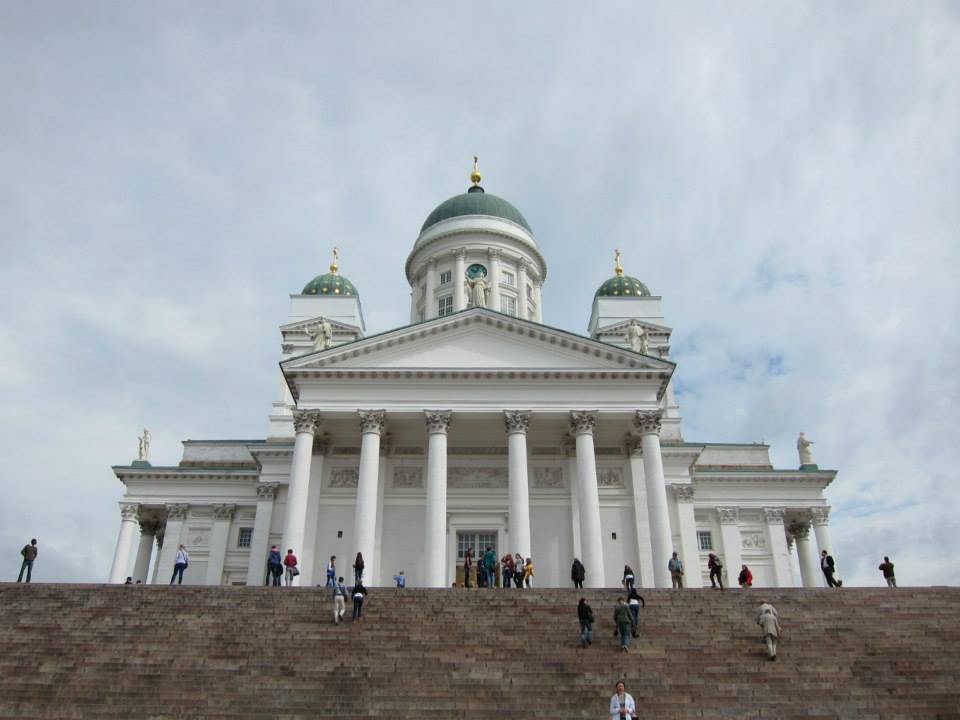 Sofiankatu is perpendicular to the Senate Square; follow it to get some Finnish craft beer at Bryggeri or head towards the market square (kauppatori). In the summer, there will be stalls selling fresh produce, reindeer meatballs and fried vendace. At other times of the year, there's the old market hall (vanha kauppahalli) nearby. There, you will find even more stuff that might appeal to tourists, such as tinned bear meat and reindeer kebabs!
The Kauppatori is where you will also board the boat that goes to Suomenlinna. Walk around the island and take in the greenery, the fortress and the old houses. You might run into people re-enacting battles for tour groups. Read more about what to see on Suomenlinna.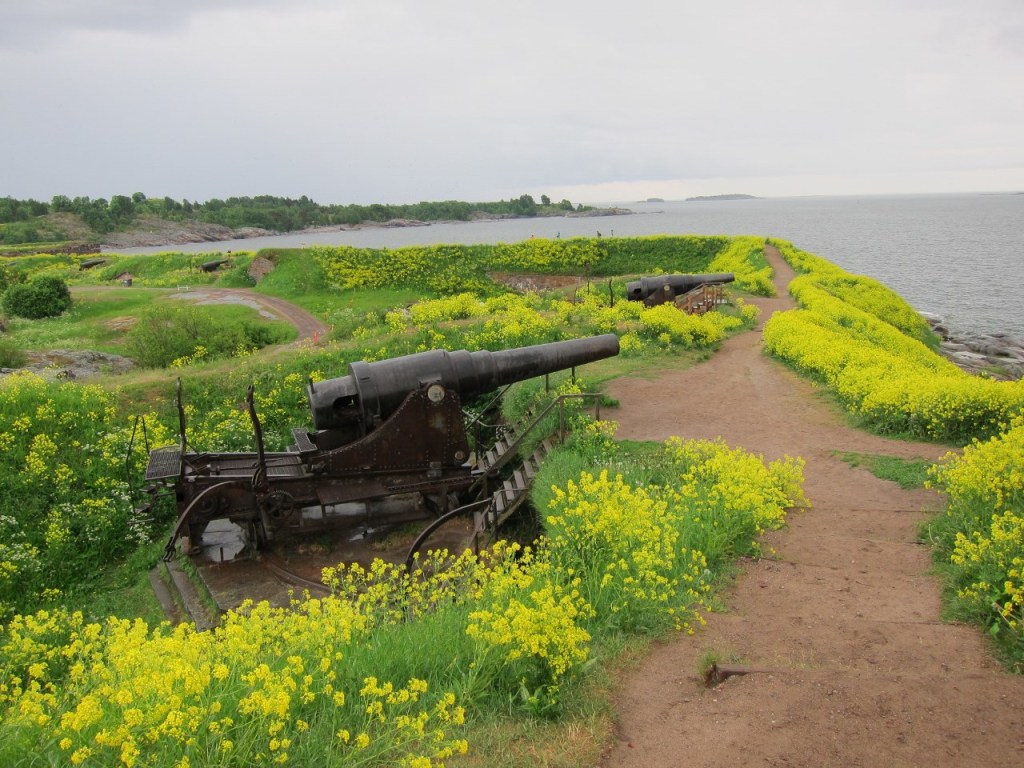 When you return, take tram no. 2 to the Töölo district to see the Finnish National Opera House and the monument to Jean Sibelius, a collection of steel tubes that resembles music/a pipe organ/an aurora. It's pictured in the image at the top of this post. The Finlandia Hall, another of Alvar Aalto's iconic buildings, is close to Töölonlahti bay. Not so keen on architecture or music? Stop a little earlier at the National Museum instead.
Do walk through the residential neighbourhood to reach the rock church (Temppeliaukion kirkko), a unique church that was hewn out of the rock. Since 2017, it costs 3 euros to enter and soak in the atmosphere (or ruin it, as the case might be for some tour groups).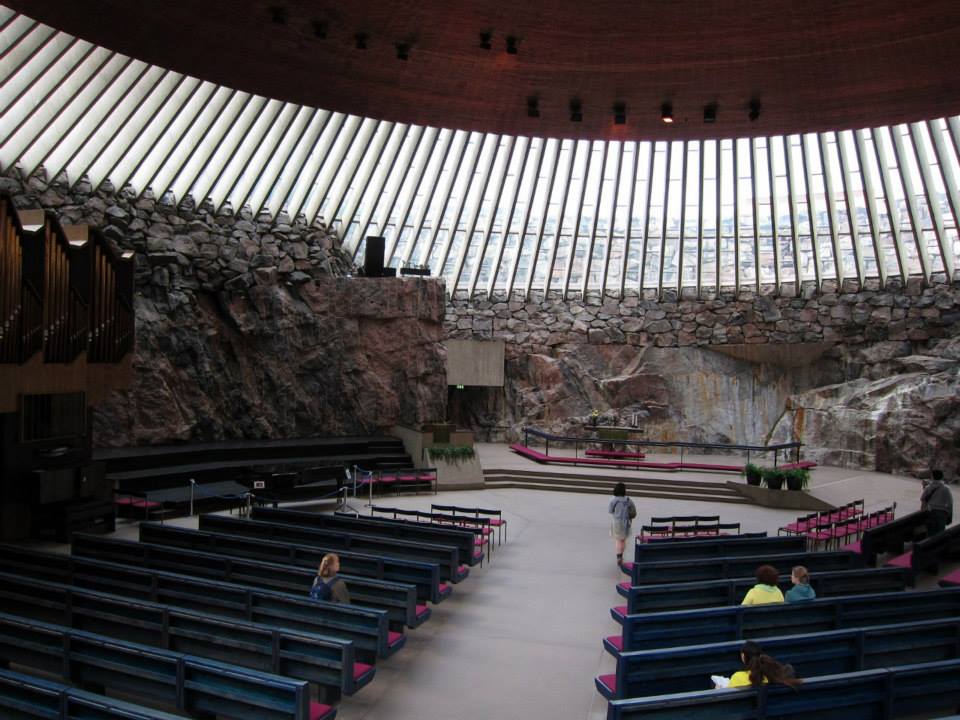 Luggage storage and getting from Helsinki airport to city centre
From Helsinki-Vantaa airport, take the I or P train from the airport train station (rautatieasema) between Terminals 1 and 2. At 5 euros, the Helsinki airport train is the cheapest and fastest way to get to the city. Both trains travel in a loop in opposite directions, with the P train being slightly faster from the airport and vice versa.
You can buy your ticket from the ticketing machine at the station entrance inside the airport in cash, or use your credit card for the machines on the platform (for both, select 'Region'). Don't try to buy single tickets for the return trip in advance, they're valid for only 90 minutes from the moment you buy them.
If you're staying only for a day and doing a few tram, bus, tram or ferry journeys, the 24-hour pass (14 euros) is worth it. You can store your bags in the lockers at the airport (payable only with a credit card) or the central railway station (payable in coins – there's a change machine). Depending on the locker size, it costs between 4 and 6 euros. Unfortunately, the minimum that you pay for is 24 hours in Helsinki.
If you're staying longer, keep reading – and here are some places to stay in Helsinki on Agoda.
Day 2 – Porvoo and Teurastamo
Book an Onnibus ahead for the 30-minute ride to this pretty city. You can spend hours wandering the narrow streets of Old Porvoo, taking photos of the colourful wooden houses. You can also visit the Brunberg confectionery store, the doll museum and poet J. L. Runeberg's house. Read more about my visit to Porvoo.
The buses depart from the basement of Kamppi Center. Besides shops and food in the mall above, you'll also find the Chapel of Silence outside the entrance. It's open to anyone, regardless of faith, who wants to seek some peace and quiet. It's free as well.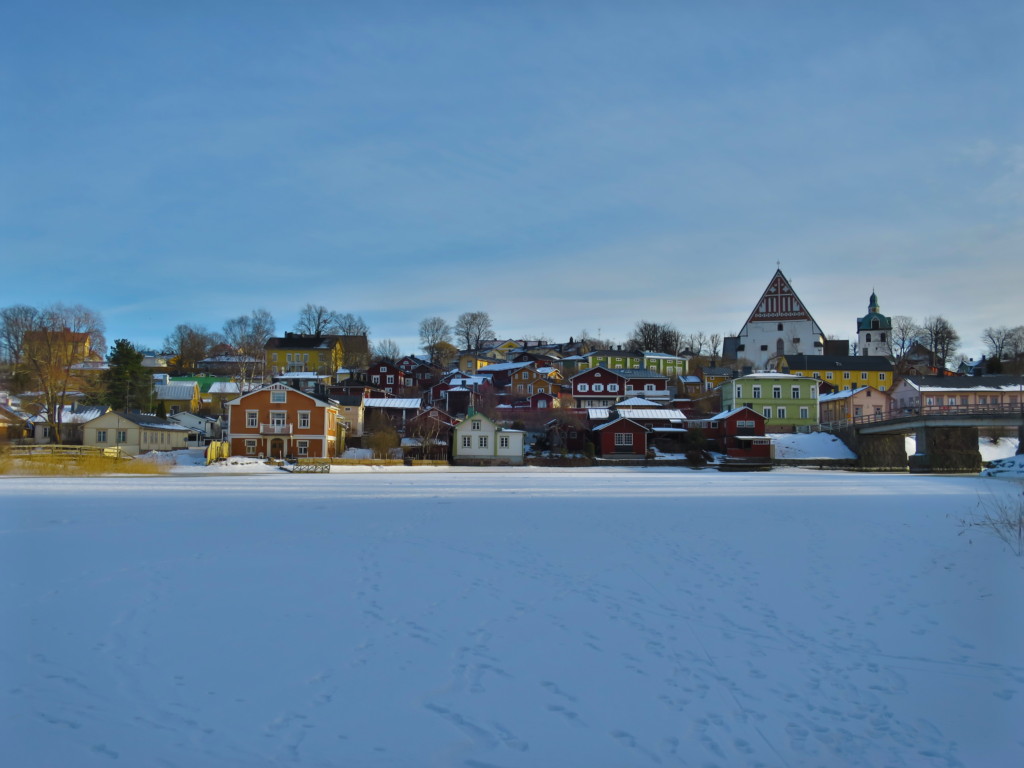 You may think that I'm out of things to see in Helsinki, but you're wrong! Upon returning from Porvoo in the afternoon, take the metro to Kalasatama station (or Tram 6/8 to Lautatarhankatu stop) to Teurastamo. At this former abattoir, you can indulge your inner hipster. There's a food market,  barbecue joint B-Smokery (the food is as good as the critics say), a distillery bar, a coffee roaster, live music in the summer and a cooking school, among other things. Check the Teurastamo website for opening days and times.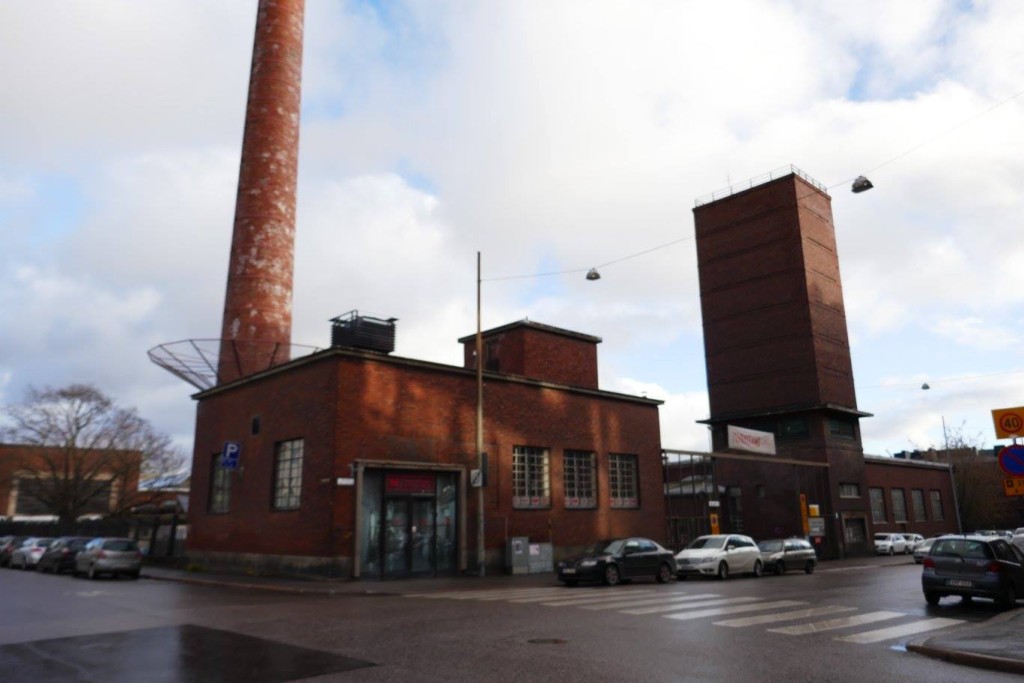 Day 3 – The city suburbs
These are places to see outside Helsinki city centre that I've yet to explore fully but I'd like to do so on future trips. For now, however, you can enjoy the brief descriptions.
Nuuksio
A national park on the edge of the Espoo region that has forests, lakes and bogs. Walks can be anywhere between two and eight kilometres. Depending on the season, you may also be able to pick berries or mushrooms. Get advice on the trails and getting there from the tourist office near Kauppatori.
Seurasaari
If you prefer to be closer to the city and still be able to see some forest, you can go to Seurasaari. It beaches (including a couple of paid, segregated nudist ones), and in the summer, the open-air museum is also, erm, open. If you aren't familiar with such museums in Scandinavia and the Baltic countries, they are places where very old buildings (usually wooden ones) are put together.
Kallio
If you have leftover time on Days 2 and 3, use it to catch up on what you missed on Day 1. Otherwise, you can head to the Kallio neighbourhood and try one of the saunas there. Don't expect luxury, and don't let the sight of people wearing just their towels outside the door of Kotiharjun put you off. If you're shy, though, Löyly at the other end of the city and Allas Sea Pool in Katajanokka let you use the sauna in swimwear.
Need to buy designer goods but not flying from Helsinki-Vantaa airport? There are Marimekko (textiles and home accessories) and Iitala (glassware) outlets downtown. You can find both in Kamppi Center.
Day 4 – Tallinn Day Trip from Helsinki
On this day, let's take a day trip to Tallinn, Estonia. It'd be silly not to when it's just a 3-hour journey by ferry across the Gulf of Finland and there's no need to change money. I have a preference for Viking Line for the following reasons:
It departs from Katajanokka, not far from the Kauppatori, so you get to see the classic Helsinki skyline as you leave or arrive.
On your way to the ferry terminal on Katajanokka peninsula, you can drop in at the Uspenski cathedral. The iconostasis and the ceiling inside are fabulous.
It's a straightforward walk from the Viking terminal in Tallinn to the northern end of the old town.
Of course, if the other ferry lines depart Länsiterminaali or Olympiaterminaali at times that work better for you, take those instead. All of them are comfortable and well-stocked ships. In the summer, there's also the option of the Linda Line fast ferry from Makasiiniterminaali.
Enough talk about connections. Tallinn's Old Town is gorgeous, period. Remember to venture beyond its walls to Kadriorg Palace, Rotermann Quarter and Telliskivi. You can read about the places to see on a Tallinn day trip here. Personally, I'd say at least one night to see everything the city has to offer, and more to take day trips around northern Estonia.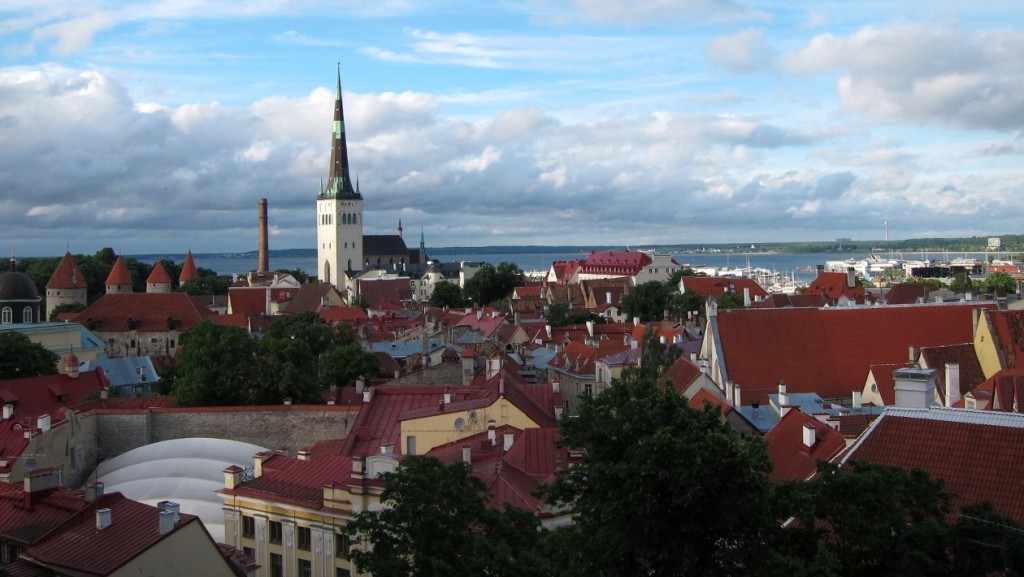 And there you have it
I've listed the best things to do in Helsinki (and around it) to occupy four days. Most of them should keep the average tourist interested but the possibilities go well beyond this if you're willing to travel further afield – these include day visits and overnight trips to other Finnish cities like Turku (and its handicrafts museum), Tampere and even the Arctic Circle and St Petersburg. Go ahead and book that long Finnair layover, and I hope you love visiting the place as much as I do! Here's a map of the sites that I mentioned:
First published on 20 October 2017; updated Jun 11, 2020 @ 5:47 PM.