Use These Free Stopover Perks to See More in One Trip
You know the ennui that comes with waiting in transit at an airport? I know it too, and it doesn't go away no matter how much lounge booze I consume. However, some cities and airlines are attempting to change that by offering free stopover or transit visa, a free sightseeing tour, or even free overnight accommodation. With these options, you get to see some of the highlights and gain an initial impression. If you like it enough, you can always return in the future to explore the area further.
The six cities below offer transit passengers these free things. A few travel bloggers and I share our experiences with some of them, while I've gleaned as much as I could from the web for the rest.
Where to Find Free Stopover Visas, Tours and Accommodation
Beijing, China
After I booked my flight to Bali I couldn't hold back my excitement over the fact that I had a 12-hour layover in Beijing! In the city's attempt to increase tourism, Beijing now offers a 144-hour visa-free permit stay! This means that you are able to leave the airport for up to 144 hours without a permit. Cool, right?!

I flew into Beijing with my Delta points and arrived around 5:00 a.m. The tour company I booked with was China Tours Net. I recommend booking a tour instead of hiring a taxi as it will save you money in the long run. Depending on how long of a layover you have, you have lots of options when it comes to visiting attractions outside of the airport. My flight out wasn't until 6:40 PM and so I chose to see both the Great Wall of China and the Forbidden City! If you have just 4 – 7 hours, you have plenty of time to see the Mutianyu section of the wall, which is less touristy.

In order to obtain your visa-free permit, give yourself at least 1.5 hours. I have listed detailed instructions as to how to obtain your visa-free permit (Rambling Feet: Her site has closed). My top tip for visiting the Great Wall is to wear comfortable shoes, and dress appropriately! It can get cold! I also recommend paying the $18 to take the chairlift up and the new toboggan down. It was so fun!!! Overall I highly recommend a tour in Beijing because you can easily check off one of the seven wonders of the world!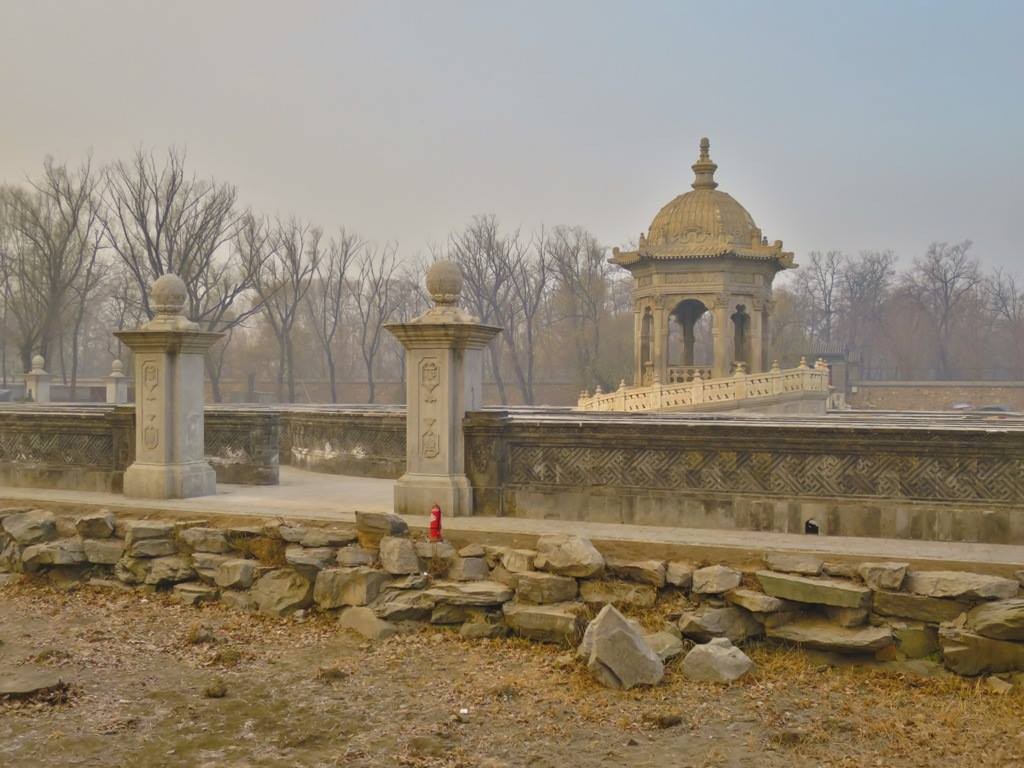 Also in Beijing: the Old Summer Palace ruins of Yuanmingyuan
Shanghai, China
Pari of Traveling Pari
I recently flew from Toronto to Bangkok, through China Eastern airlines, with a 13hr layover in Shanghai. The layover was very long. Fortunately, China allows for a 24-hour visa-free transit if you are transiting through cities like Beijing, Shanghai and some others. For select nationalities, there are 72-hour and 144-hour visa-free options too. However, I was eligible only for the 24-hour one.

It's very easy to get the visa-free stamp on your passport; all you have to do is show the immigration officer your e-ticket or itinerary, arrival/departure card and hotel/tour reservations in Shanghai if you have any. Please read my post on Shanghai transit without a visa for more details.

In my case, the layover was at night. So, I couldn't do much sightseeing. Besides, all I wanted to do after a 14-hour flight was to just get a hotel room and rest up. Fortunately, I found out that there's a hotel right inside the airport. This was perfect! This hotel is located right in between the first and second terminal and is very easy to find. They had a room available and I spent a comfortable night there.

Unlike me, If you have a layover during the day, you can easily go to Shanghai downtown through the high-speed train and visit Yu gardens, the Bund or take a cruise on the Huangpu river. In case of a longer layover, you can also take a day trip to Suzhou gardens.
Do-It-Yourself: A suggested layover tour of Frankfurt
Doha, Qatar
Doha is the perfect place for a stopover! Qatar Airways offer a great stopover option in collaboration with the Qatar Tourist Authority! Even if you only have a few hours in the city there are options to get a free hop-on-hop-off tour bus around the city to explore before your connecting flights! This is done on a first come first come basis on the day and can not be booked in advance! Long stopovers can be done with hotel stays arranged – usually in 5* accommodation! This is dependent on the ticket you book and should be checked in advance with the airline!

If you are looking for the perfect thing to do in Qatar then I recommend visiting Souq Waqif to experience true middle eastern life! You can stroll the souq looking for bargains while sampling some of the most delicious Arab food the city has on offer! After that, we recommend heading over to the Museum of Islamic Arts to look at some of the magnificent displays and stop for a coffee in the park with views of the amazing Doha skyline!

Nic's note: I'm reliably informed that, to be eligible, you have to be on a route that has a minimum transit time of eight hours. This was what my friend found out to his disappointment. You can still apply for a free transit visa through Qatar Airways using your booking reference number.
+Qatar programme
If what Leona did isn't available to you, try +Qatar instead. Here's what you need to do:
Book a Qatar Airways-operated flight, or a multi-city itinerary on the airline, with a minimum transit time of 12 hours. The offer can be used on either the outbound or return journey, but not both.
When you complete the booking (the ticket number should begin with '157'), follow the instructions to reserve one night of free hotel accommodation in Doha, or two nights for US$100.
If a bus picks you up from the plane, go straight to arrivals after you arrive.
The offer is currently valid until 28 December 2019 for flights that will be completed by 31 December 2019. However, it's been extended twice before, so don't despair. On my way to Muscat last November, I stayed in the middle of Souq Waqif, watched the area come to life as dusk fell and got up close to the birds of prey in the souq. A morning walk around the Corniche followed – that's where I took the cover photo for this post. Instead of visiting the Museum, I chatted with some Bangladeshi migrant workers who were angling for fish.
Related: Budget travel tips for Oman
Singapore
What can you do during a layover in Singapore? If you have at least 6 hours between flights, you can sign up for a free sightseeing tour. After landing, head to the counters in the transit areas of Terminals 2 and 3 with your passport, entry visa (if required) and boarding passes without passing through immigration. Register by 8, 9, 10.30 a.m., 1.30 p.m. and 3.30 p.m. for the Heritage Tour, and 5 and 6.30 p.m. for the City Tour. Your departing flight has to be not earlier than 5.5 hours after these times. If you have a few more hours, Changi Airport's gardens, games and movie rooms are worth exploring.
If your layover doesn't align nicely with the free tour hours, you can try this public bus tour of Singapore for US$2 instead.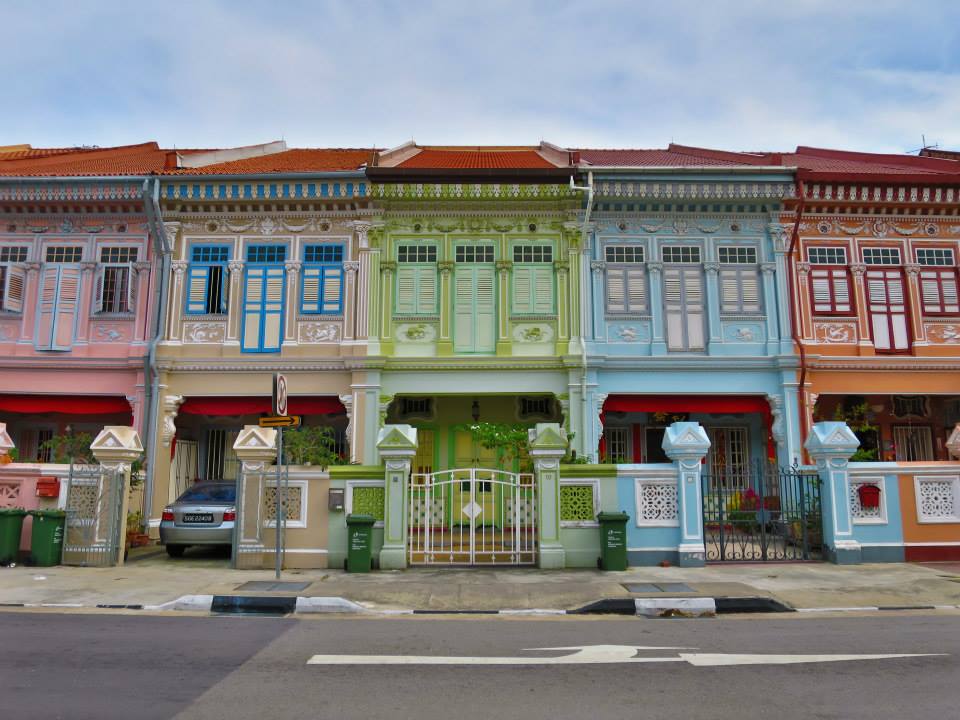 See also: What to do in Singapore for free
Seoul, South Korea
Usually, I'm not a fan of airport layovers, let alone go out of my way to ensure I have multiple hours to spend stuck waiting for my next plane. Seoul's Incheon International Airport is different. Not only do they offer free hot showers to every passenger with a boarding pass, free cultural activities and performances, they also offer free bus tours of the city of Seoul.

These tours are completely free – although they do not include any food and drinks. Depending on the length of your layover, you can book many different tour itineraries ranging from 1- to 5-hours long. These tours are provided on a first come, first serve basis, so booking online is recommended.

Once you land at Incheon International Airport, make your way to the registration desk at terminals 1 and 2. This is the best place to exchange any money you need for lunch etc throughout the tour. From here, your tour group will be loaded into a coach and set off to start seeing the sights.

Depending on the tour you decided on, visiting caves, temples, historical sites or you can even go for a shopping adventure. It's a great way to break up a usual boring wait for your next boarding time at Seoul's Incheon Airport.
Istanbul, Turkey
If you're doing a stopover in Istanbul on Turkish Airlines, you may choose either:
a TourIstanbul sightseeing tour, or
one night of free hotel accommodation (two for Business Class passengers).
It does not seem that all routes are eligible, so check the table on the website and write to the relevant e-mail address at least 72 hours before your flight. Click on the link for more ideas on Istanbul hotels to stay at during your stopover.
Hope this cheers you up the next time you face a layover in one of these cities!
If you'd like to contribute your experience of a free stopover visa, tour or hotel to this post, write to n@ramblingfeet.net and I'll be happy to credit you with a backlink to your website.