The Estonian Swing Experience 2: Kiik in Tartu
Tartu is the last stop on what has been a delightful maiden visit to Estonia, a week which began with a stay in Tallinn and my first time on a kiik (Estonian swing).
By the second afternoon in the city, I have walked the centre's streets in both directions. Being midsummer, there is still plenty of daylight left even at 8 in the evening, so I stroll along the Emajõgi towards Supilinn, hoping to observe a little everyday life.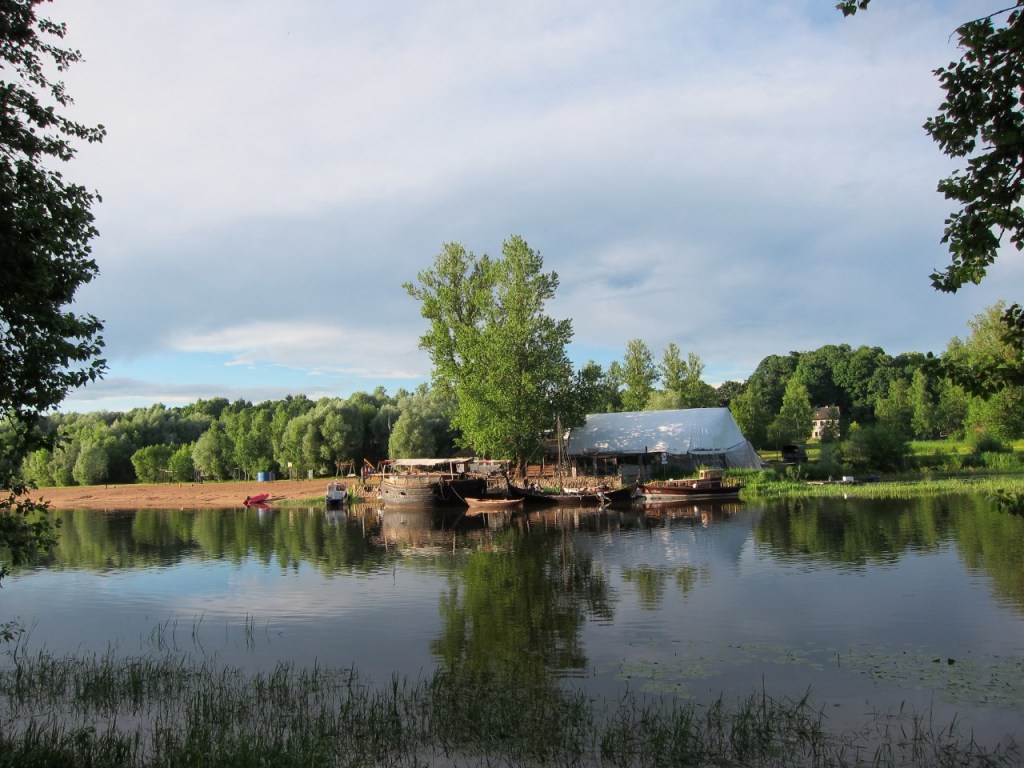 At the end of the tree-lined track that hugs the riverbank, I come across a kiik in a clearing, and a group of teenagers are playing on it. The kids on each side take turns to drive the swing while they converse excitedly in Estonian, uninterrupted by their exertions. It's like second nature to them, just as it was with Tarmo a week ago.
A kiik with strangers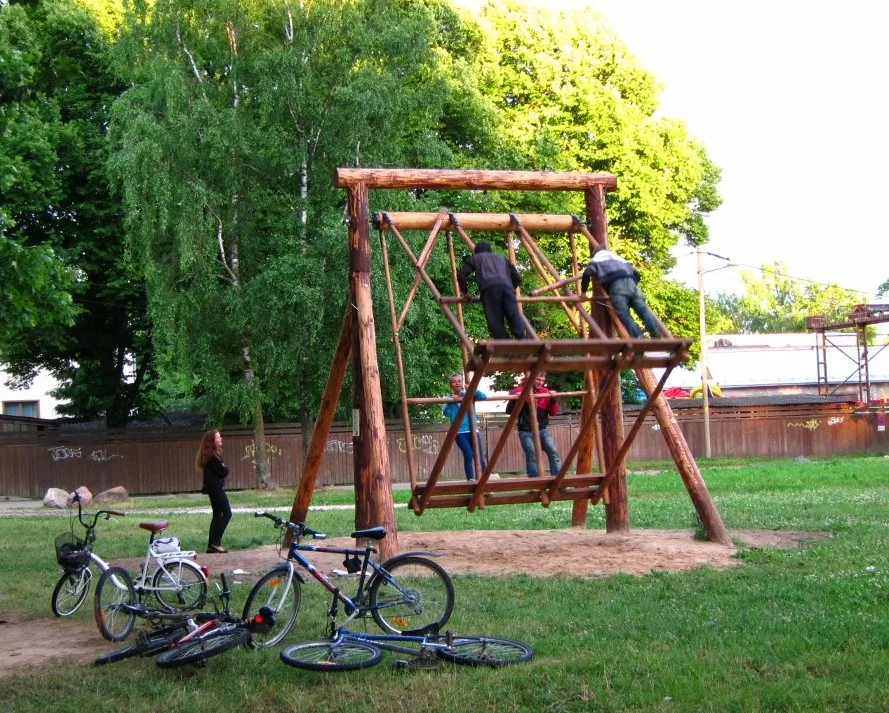 I stand among their bicycles, arms folded. I listen to the long, deep vowels that have been present throughout the trip without understanding them. A desire to get on a kiik one more time grips me. It's my last day in Estonia; if I don't ask, it will be a long time before I get another chance to experience something so unique.
I see an opportunity when the swing slows down. A few of the boys and girls get off and let their friends on the ground have a turn.
'Tšau! May I join you?'
The answer is immediate: 'Sure!'
The teens guide me verbally onto the swing and make sure that I am somewhat secure. Off we go, rocking the wooden machine back and forth. I try to contribute to the momentum, but the lack of resistance tells me that the others are doing more than their fair share of the work.
Once again, only my hands and feet keep me from falling off. I may have been on a swing just days ago, but the sensation of weightlessness at the top of each oscillation still overwhelms me. It seems that my companions sense this.
'Let us know if it's too high for you.'
"'Oh no, I will get used to the feeling, I'll be okay.'
Their efforts to accommodate me are heartwarming. However, few things are more embarrassing than attempting more than one can handle.
When I catch my breath, I learn that the teens are a mixture of cousins and neighbours living in the area. It doesn't take long for the inevitable question to come. 'Where are you from?'
'Singapore.'
At this point, I'm usually prepared to hear high praise for my home country's cleanliness or a joke about the chewing gum ban. Even admiration for Lee Kuan Yew and a desire to swim in a rooftop infinity pool wouldn't be amiss.
One of the girls has something else in mind.
'I follow a blog from Singapore called Xiaxue!'
That is completely unexpected. I'm usually the one who surprises others with the things I know and the places I've been, not the other way around, and I struggle to give an appropriate response.
'Yeah, that blog is famous back home. And she is… hmm… can be quite controversial too.'
Now everyone else wants to know what Singapore is like, and the conversation simply flows. The curious visitor has become the curiosity.
Oh, Eesti, how you and your kids surprise me, right up to the last moment.