An Insane 36 Hours in Tokyo: No-Leave Needed!
If I had the choice, I wouldn't spend only 36 hours in Tokyo, especially on my first visit to Japan. When you can't take any other days off work on your birthday weekend, however, you deal with what you have. I took a katana to the usual three/seven-day itinerary, slashing ruthlessly until my two days in Tokyo were filled only with things that were meaningful to me.
How I spent 36 hours in Tokyo
A few things worked in my favour
Flights from Singapore to Tokyo are seven hours long and there are red-eye options on both legs. I could get a good night's sleep and wake up in a different country; after landing at home, I could go straight to work.
My hot-air balloon flight over Bagan was cancelled and I got a refund, so that went towards paying for the air tickets.
Thanks to a lucky draw, I had a one-night stay in a hotel in Shibuya, hence I didn't pay for any accommodation. I'm sure you'll be able to find inexpensive hostels around the city, though. Check out Travelling King for ideas on Tokyo hotels.
I didn't need a change of clothes because it was winter. All I had in my bag for 36 hours in Tokyo were my camera, my phone, USB cables, a multiplug adapter, cash and my passport. If you're planning a longer trip, however, this is how I'd suggest packing a cabin bag for winter.
Day 1 of 36 hours in Tokyo
Best Decision No. 1: I booked a flight to Haneda Airport, not Narita, and nabbed a window seat on the left. A few hours later, I woke up to this view: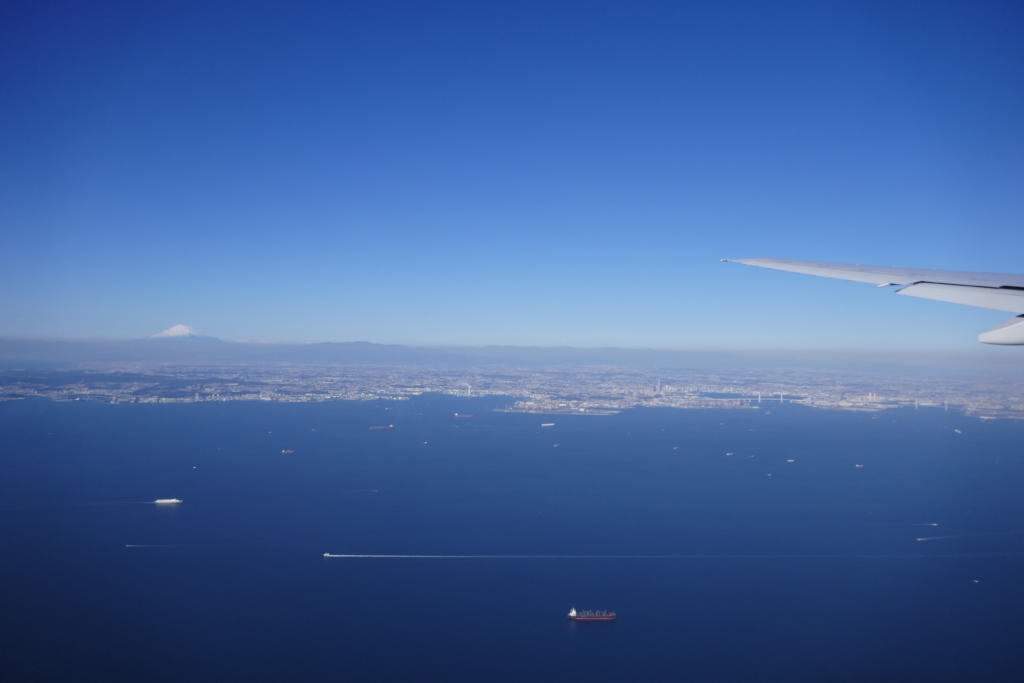 Eat fresh seafood at Tsukiji fish market
Landing at 9 on a Saturday morning meant that I had to get moving quickly. While I'd missed the pre-dawn tuna auction at Tsukiji fish market, there were still a few hours to look around and have brunch at a nearby sushi restaurant. The whole inner complex shuts on Sundays, so it was my last chance in those 36 hours in Tokyo. It was probably also my only chance before the market's move to Toyosu in October 2018.
Be warned: tourists queue for the auction or breakfast at Sushi Dai from 3 a.m. Instead, I was happy to enjoy a kaisendon (marinated raw seafood on rice) at Dontaku to the left of Daiwa. I was in and out of there in 30 minutes; the fatty tuna was fresh and delicious enough to my untrained tastebuds. The other shops in the area sold anything from traditional sweets to sushi knives to hot sauce.
The actual fish market is the biggest of its kind in the world but as outsiders, we get to see only a fraction of it. Security allows tourists to enter the outer market only after 10, but it's still cool to tiptoe around the machinery and see the day's catch.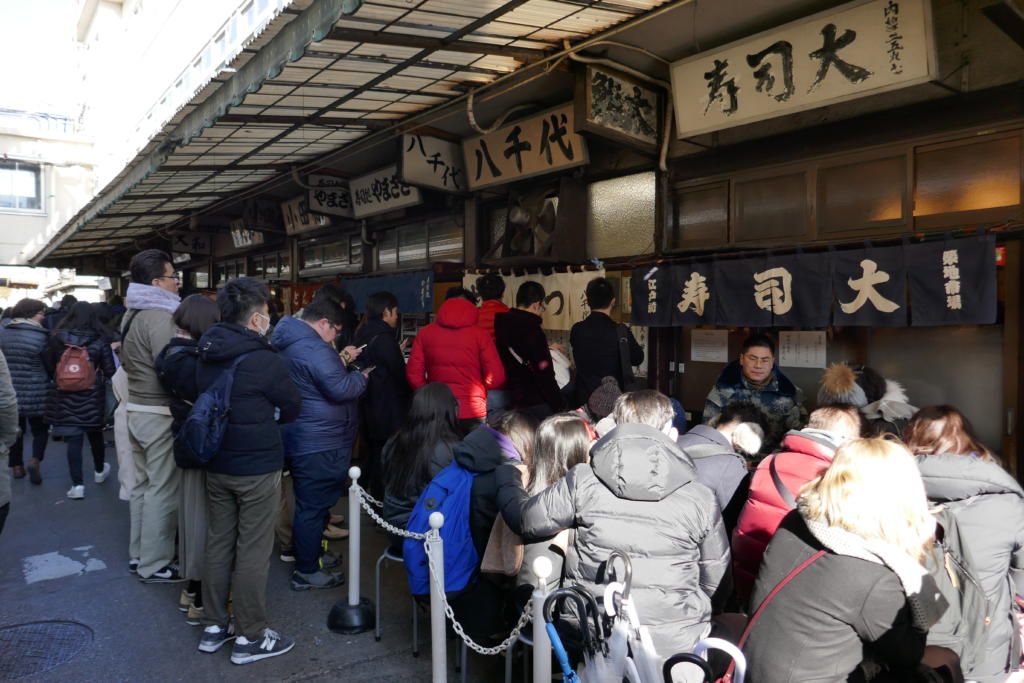 Hang out at Ginza
Tokyo's glitziest shopping district was only a 15-minute walk from Tsukiji. It's home to heaps of flagship stores and restaurants, including Sukiyabashi Jiro Honten, the restaurant of Jiro Dreams of Sushi fame. I didn't care to look for it, when I had only 36 hours in Tokyo. If you manage to snag a reservation, enjoy the experience. I had fun walking down the pedestrianised section, racing on the simulator at the Nissan showroom and exploring the 12-storey Uniqlo store.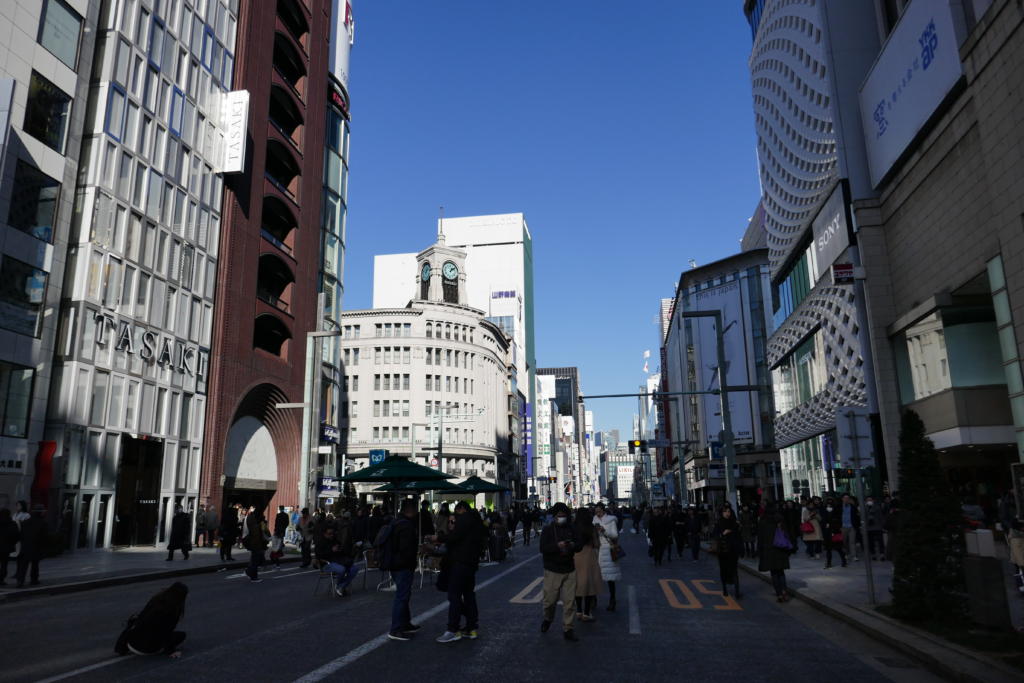 'Gramming Hie shrine
I didn't have the time to go to Kyoto. If you aren't going there too, don't worry about missing out on those vermillion torii (bird gates). The stairs that lead to Hie shrine are lined with these too. While the flight of stairs was short, unlike Fushimi Inari, it didn't take a visit at odd hours or a tiring climb to find some peace and a crowd-free shot.
People donated torii in thanksgiving when their prayers were answered, so it felt a little crass to reduce them to a photo backdrop. Even then, I still couldn't help spending 20 minutes watching locals ascend and descend the steps.
Need to find it? The nearest metro stations are Akasaka-Mitsuke, Taimeke-Sanno and Kokkaigijido-Mae. Look out for the plum blossoms in late winter!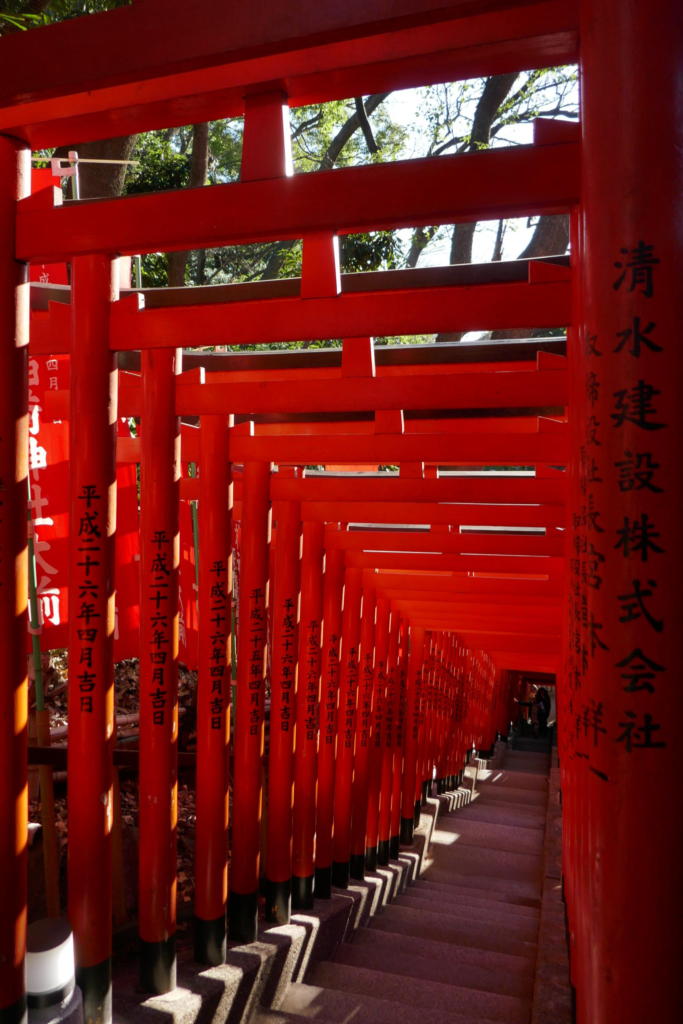 Live Mario Kart dreams on a MariCAR tour
One has to be absolutely bonkers to drive a go-kart on public roads. Unfortunately, that also describes me (why else would I spend only 36 hours in Tokyo?), which was why a MariCAR tour was at the top of my must-do activities.
While 'Super Mario' or 'Mario Kart' may not feature in the company's name, you can still borrow a onesie and look the part! There are several shops in Tokyo and other Japanese cities, each with their own guided tour routes that include drive-bys of the biggest tourist attractions. If you can drive, a three-hour tour is one of the best ways to spend 10,000 yen. If one of the breaks involves eating convenience store karaage or oden, that's even better.
UPDATE: Click on the linked text for a detailed account of my MariCAR experience!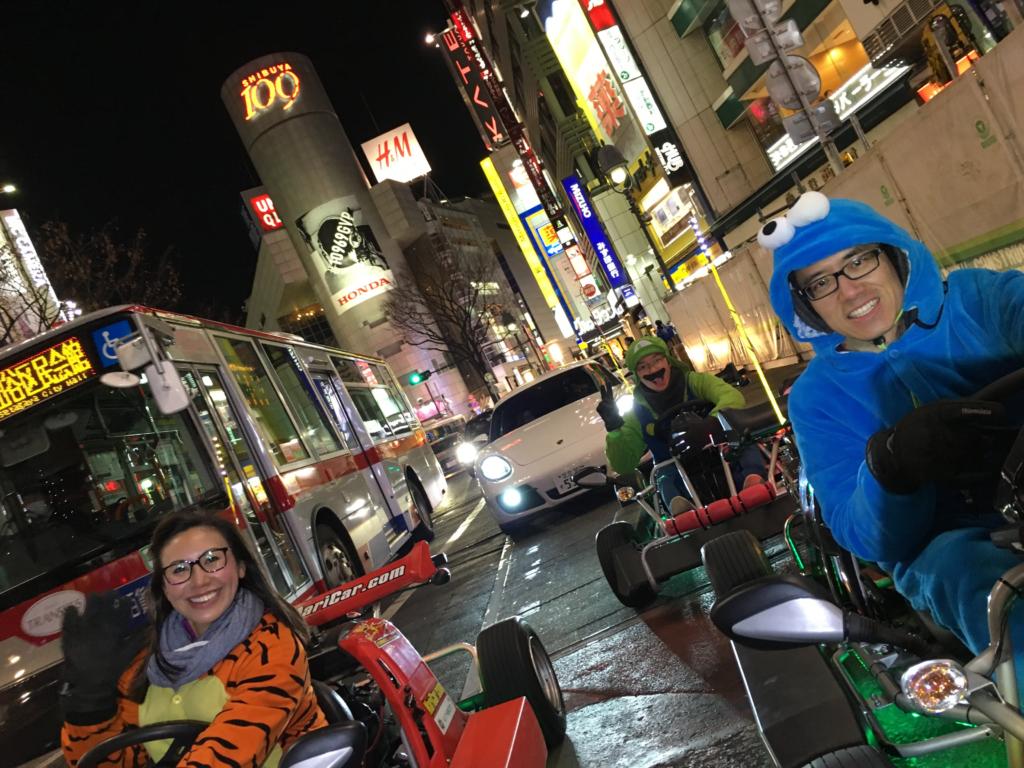 Day 2 of 36 hours in Tokyo
After a good night's sleep, I checked out early. There was a lot more sightseeing to do in the second part of 36 hours in Tokyo until I checked in for my flight home at the airport.
See Mount Fuji from Bunkyo Civic Center
While I'd already seen Fuji-san from above, I couldn't resist taking another look. With time for only one viewing spot within the city, I went to the observatory on the 25th floor of Bunkyo Civic Center.
Why not the SkyTree or the Tokyo Metropolitan Government Building? Despite both being taller and boasting unobstructed views of the volcano, higher isn't always better in my books. I preferred the juxtaposition of Shinjuku's shiny skyscrapers with Mount Fuji in the background. It's a little far away and not as in-your-face as my photo suggests but it's the same everywhere within the city. Coincidentally, you can see the Met building in my photo. You might even see the queue in real life if your eyes are that sharp. With only 36 hours in Tokyo, I had no time for lines.
In contrast, entry to Bunkyo Civic Center was free and there was plenty on Sunday morning. It made the restriction on large tripods seem excessive. The only times when this observatory is crowded are 'Diamond Fuji' days when the setting sun momentarily appears to rest on the peak. Don't forget to (1) see the SkyTree and the rooftop roller coaster on the other side of the observatory, and (2) create your own souvenir using the stamp and ink pad on the counter.
If you're lucky enough, time your 36 hours in Tokyo on the day you can see Diamond Fuji, when the setting sun seems to set into the volcano's crater.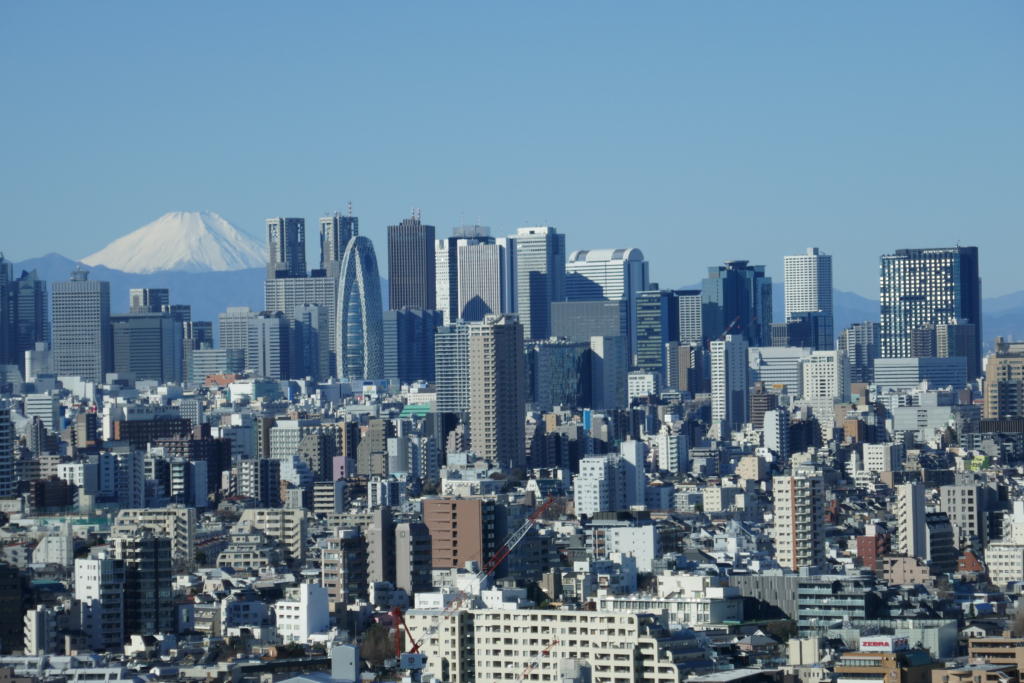 Tokyo Station and the Imperial Palace Gardens
Ah, ramen, the ultimate Asian rainy-day comfort food. All its different forms deserve to be celebrated – shio, shoyu, tonkotsu, miso, tsukumen, maze soba – I wouldn't decline any (except Ajisen Singapore. I'll never forgive anyone who tries to serve me that). The Tokyo Station has a Ramen Street where you can have one of eight excellent renditions. The queue times also reflect that thus I suggest going at 11 a.m.
As for me, I walked five minutes down the street to Menya Shichisai instead. The famous sardine broth lingered on the handmade noodles. Salty, savoury, a little bitter, al dente – every bite was addictive. They did not stinge on the dried fish – the pulverised bits settled at the bottom of the bowl, ensuring the last drop of the broth was even more intense than the first.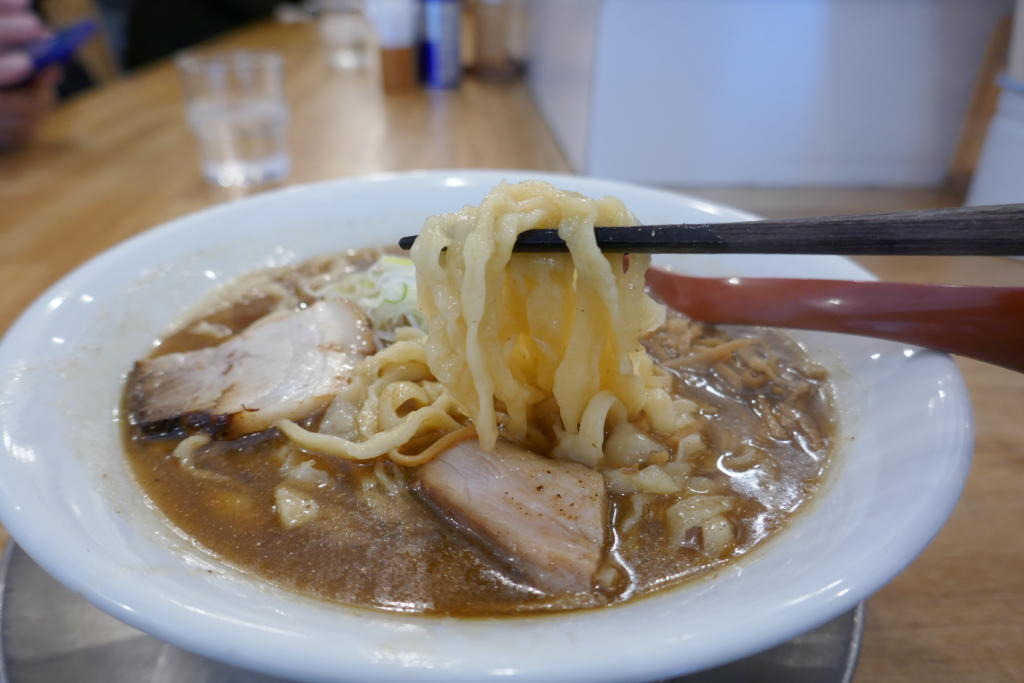 On the other side of Tokyo station, the Emperor of Japan and his family live in the Imperial Palace. Although it's still smaller than Angkor Wat, the moated compound felt enormous, what with the massive thoroughfares that pass through it.
Even then, most people get to see only a small part. The inner gardens of Chiyoda castle open only on 2 January and 23 December for the Imperial Family's public appearances. I wasn't there on one of those days, so I walked around the East Gardens like everyone else.
However, I was still able to see the stone and iron bridges along with part of the castle. The garden also seemed a pleasant place to sit, relax or go for a run – if I had the time and tourists weren't jostling to take photographs from the promontory.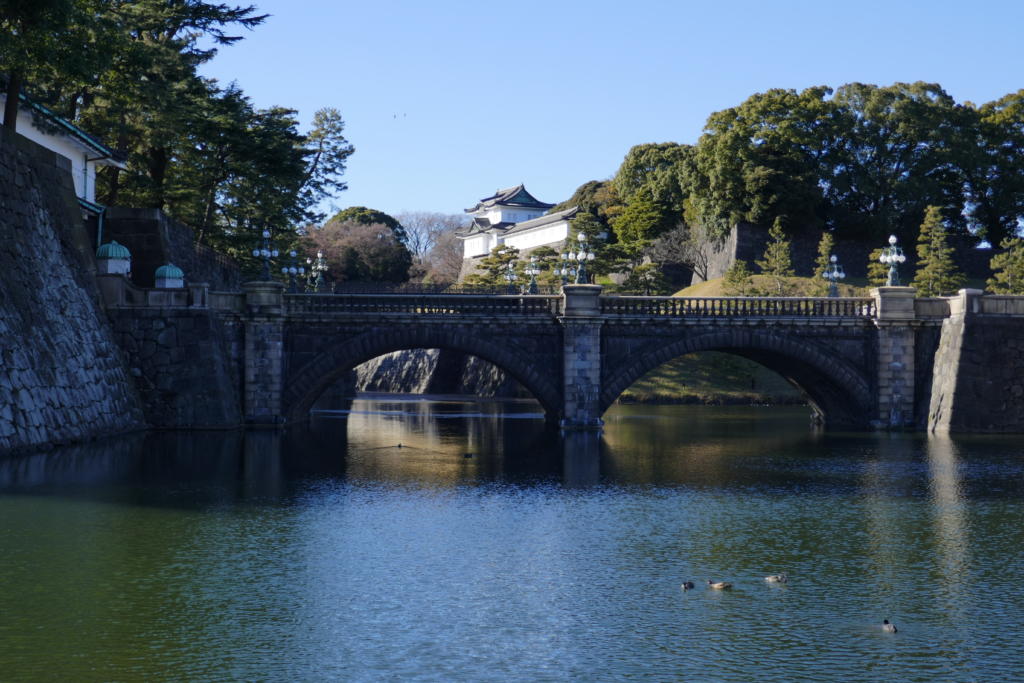 Imperial Palace Gardens
Walk the Meiji Shrine grounds
The shrine is dedicated to the deified spirits of Emperor Meiji, who oversaw the industrialisation of Japan, and his consort Empress Shoken. You won't find their graves here because they are in Kyoto.
This area was a garden during the Emperor's reign but even after the building rebuilding of the shrine, it was still a pleasant place to walk around despite the crowd. Wide paths through the forest meant there was plenty of space for people and ice sculptures in January. Barrels of wine and sake age line the groves, perhaps as donated offerings. Within the shrine, locals and tourists alike queue to pray and pen their petitions.
Perhaps the nicest thing of all was the absence of touts pushing trinkets under my nose. It's something I noticed throughout the trip; here, despite the chatter of the people around me, I didn't feel any invasion of my personal space.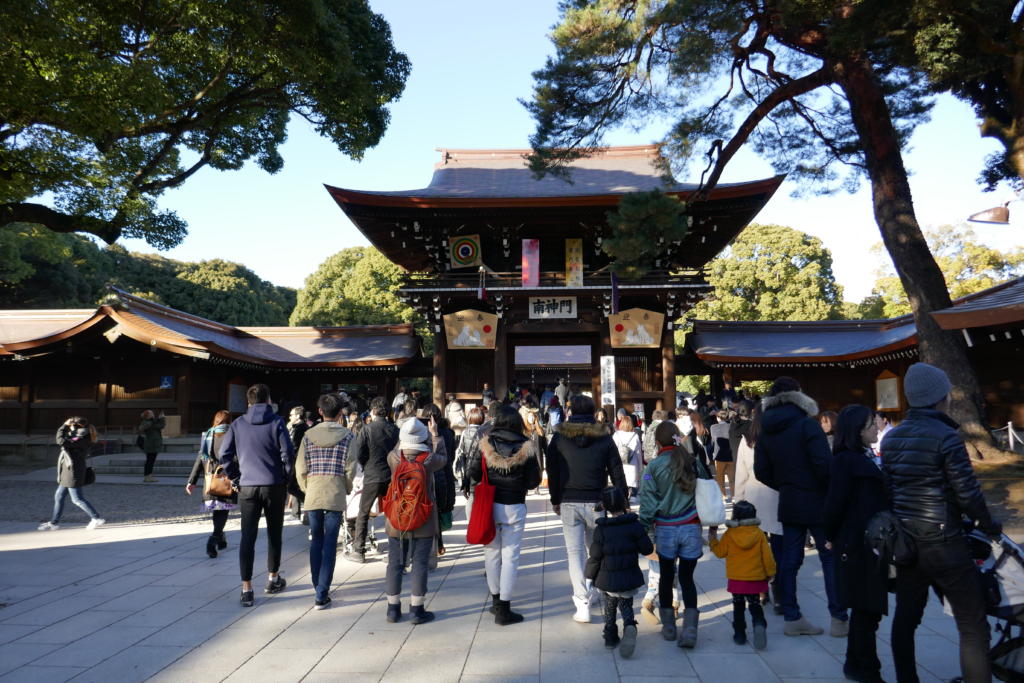 Be dwarfed in Shinjuku
As evening drew near, Memory Lane in Shinjuku slowly came to life. The aroma of binchotan-grilled skewers wafted from the holes-in-the-wall through the dimly-lit alleys. It was difficult to resist taking a seat at one of the bars and ordering a few sticks with beer. If you're so inclined, you may even find horse and whale in a few of the shops.
Among the skyscrapers on the other side of the train tracks was a life-sized Godzilla statue. I wasn't mad enough about it to stay in the Hotel Gracer that it's a part of but I still wanted a photo just for the heck of it. Every hour, on the hour, it lights up, roars and spouts steam. It sounded cool but, while I had no regrets about watching it, the volume of steam was a little underwhelming in reality.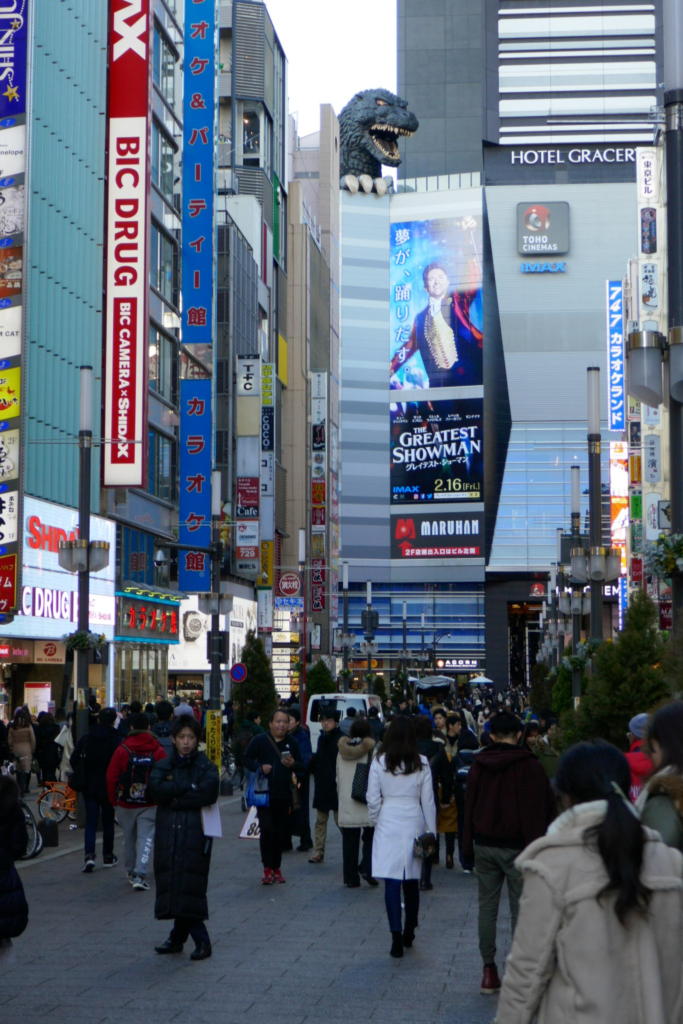 With a couple of hours to kill before I had to go to the airport, I returned to Shibuya to buy some postcards and Uniqlo garments. It was also fun to be the observer watching other tourists wait at the scramble crossing in their MariCAR go-karts!
And that was it! I reached Haneda airport at 10 in the evening and was back in the office in Singapore at 8 the next morning. The air ticket wasn't cheap but look on the faces of my colleagues (those who were following my Stories) was priceless!
If something seems missing from my itinerary, you might find it below or on the map. There's no way to cram all of them into 36 hours.
What I left out
Akihabara – I wasn't that keen on getting electronics or being amazed that cassette tapes still existed in Tower Records.
Animal cafes – It's supposed to calm me down, perhaps at the expense of the animal's well-being. No, I didn't want to calm down, I had to keep the tempo up.
Disneyland – The happiest place on Earth would take a full day to see.
Ghibli Museum – tickets were already sold out when I booked my flight; then again, that's the sort of pilgrimage that one plans months ahead.
Harajuku – Truth to be told, I was there for a while after visiting the Meiji Shrine. However, it was ridiculously crowded and the unusual fashion was nowhere to be seen.
Karaoke – It's more fun with company.
Robot restaurant – One of those things that sounds wacky and cool but I already had MariCAR.
Senso-Ji – Two Shinto temples were enough for this trip. Next time, perhaps?
SkyTree – I prefer to see landmarks from afar to ascending them (unless I can't get the view anywhere else).
Sumo stable tour – Definitely something I would consider next time. I know nothing about the sport, so attending a tournament would not be the best use of my money.
If you have even more time, you can see the sights above and more – check out the 5-day Tokyo itinerary on Social Travel Experiment.
Map of Tokyo sights and attractions
Pin this post: