Travel Bloggers Share Their Most Memorable Impulse Decisions
Travel springs surprises – that's a given. Unlike life's other surprises, however, you're away from home and you seldom have the time to ponder opportunities that may not come your way again. When you're not certain if things will work out, it's not bad advice to go with your instincts.
I got 23 fellow travel bloggers from around the world to talk about the impulse decisions that they made and how they turned out. I've also added a couple of my own. Spoiler: Most went well and some of them were life changers!
Photos are courtesy of the respective bloggers.
Last-minute trips
Eric from Penguin and Pia – check out their Malta itinerary:
I was living in Edinburgh for the year completing school. While I used the year to travel around Europe, it wasn't as much as I had wanted.

One evening late in the semester, I was out having a few beverages with a good friend. He was also quite the traveller. Out of seemingly nowhere, he asked: "Hey, do you want to go to Malta!?" This was the first time I had heard of his plan – that he and another buddy would be leaving in a few days. Instinctively, I said "Yes" and booked the same flights the next day!

The trip ended up being an incredible week of exploration, laughs, and memories. I had never visited the small island nation so we got the opportunity to discover basically the entire country. The takeaway: Be a yes person.

You never know when a simple agreement will create a travel opportunity that will shape your perspective of the world and change you as a traveller. I also almost missed the flight there – but that's a story for another time!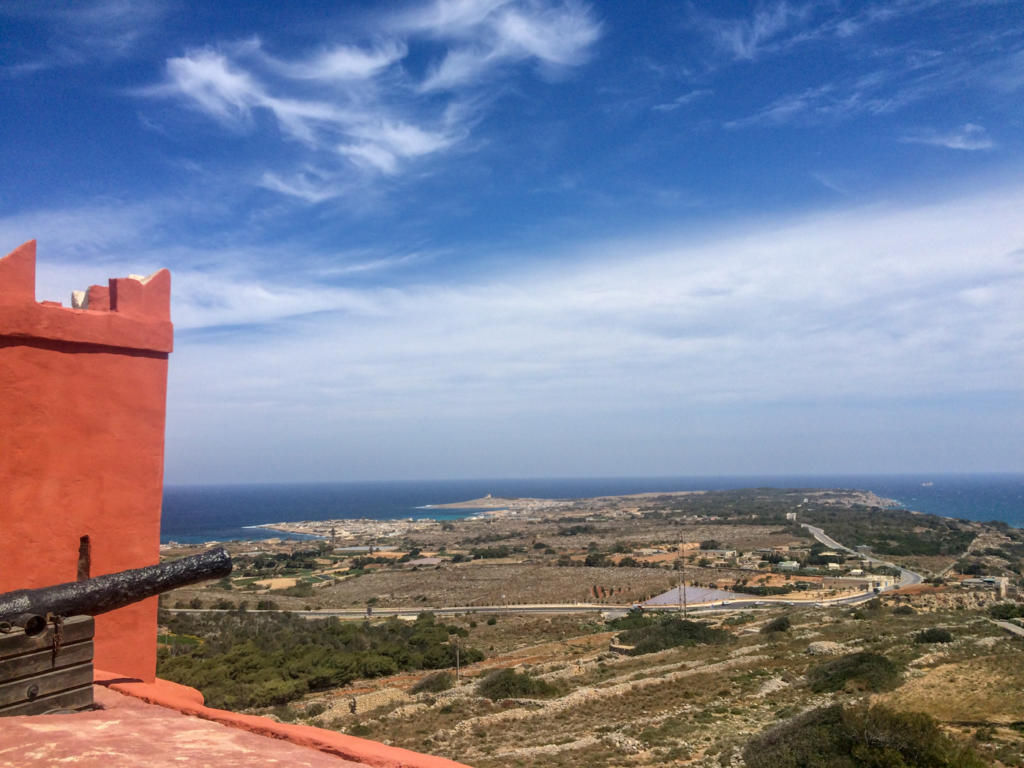 Two years ago, we made the last minute decision to go to Iceland from Florida in less than 8 days. This meant organizing a 12-day trip in 10 days! Iceland is a very expensive country, but this was November so we were able to save on the flights and rental car. It was quite difficult to plan an entire trip in such a short amount of time but when we arrived in the beauty of Iceland, all of that was forgotten!

Our trip went smoothly and we didn't break the bank either! We highly recommend taking a last minute trip if the deals are there and taking advantage of a unique money saving opportunity. It makes an expensive country a little more within your reach!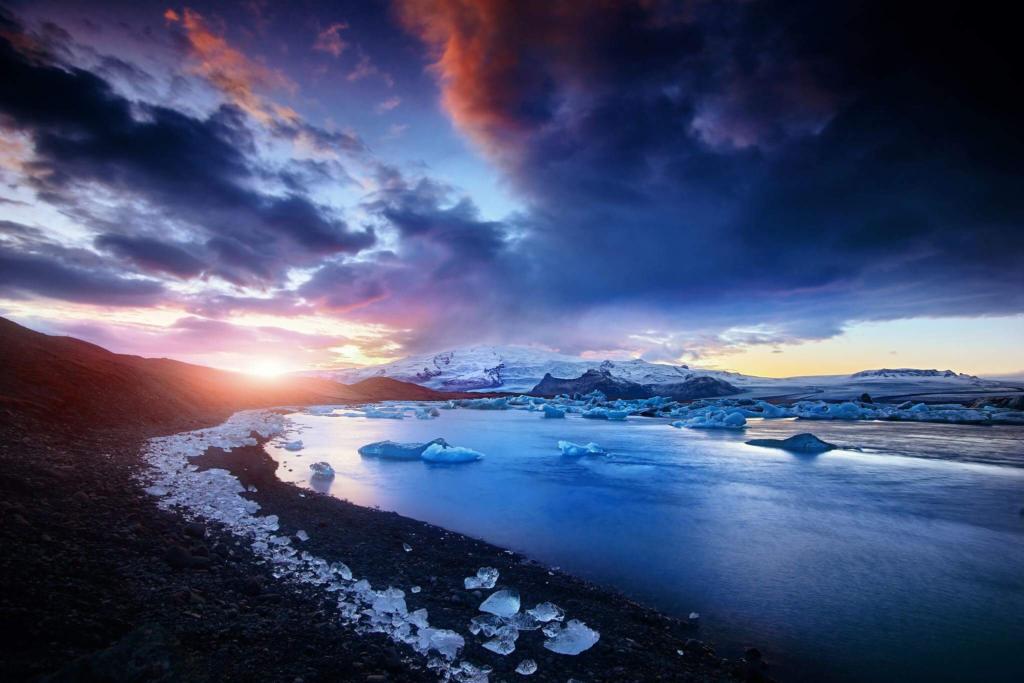 A surprise trip
Oindrila of Oindrila Goes Footloose:
"In 2015, when I was 'runcationing' in Lithuania, I impulsively booked a 24-hour trip to Latvia. I paid the last-minute high price for the bus-ride and the hostel. I had a friend in Riga. She'd been my roommate for a month when I interned in Spain in 2011. 4 years later, I couldn't digest the fact that I was going to be so close to her and yet wasn't going to get to meet her. We'd been out of touch and I wasn't even sure if she'd be in Latvia, let alone Riga. But I took a chance and decided to surprise her with a visit.

My friend was overjoyed when I announced on the day of my arrival that I was in town. She left early from work, got me lots of Latvian trinkets and chocolates as presents and we had the most memorable dinner together over conversations and Latvian balsam. She also gave me a walking tour of Riga Old Town at night. The impromptu-trip was fabulous in hindsight!"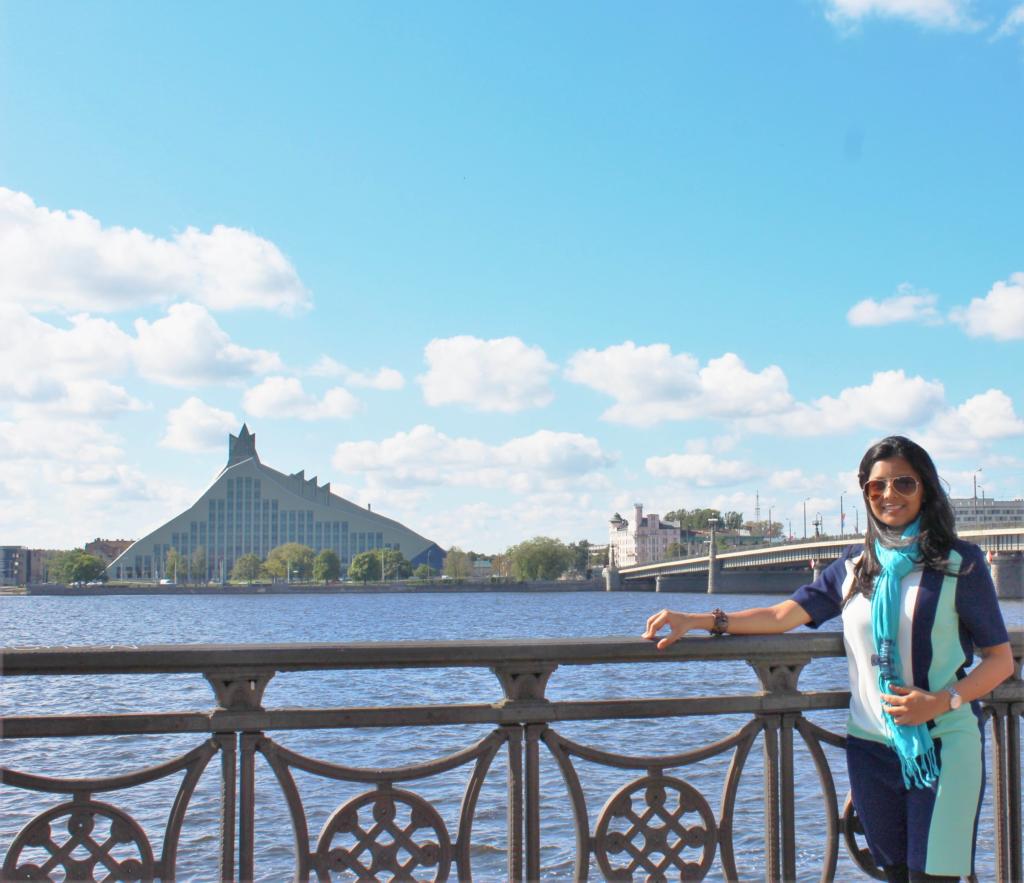 Forging on alone
Travelling abroad was always a fantasy for a boy like me. I was 20 when my friend and I decided to apply for a New Zealand Working Holiday Visa. The plan got messed up when he changed his mind.

I felt frustrated; I had an 8-month-long holiday and I didn't want to waste it. I then told my friend, "Hey, I'm gonna go for it."

With a little luck, I got out from the fierce competition and got myself the visa. I booked my flight tickets in 3 days and flew to New Zealand within a month. I'd never tried solo travelling before that. The experience definitely changed my perspective towards life. I was an introvert who played RPG games a lot – not anymore. Having worked there for months, I made a lot of lifelong friends whom I still contact frequently now.

My travel partner and I embarked on a month-long road trip around New Zealand's South Island. That was the main factor that made me who am I today. I must have been insane when I applied. But thanks to my craziness, I became someone I'm proud of.
My friends and I had a trip planned to Morocco during our last semester at university while finishing our Bachelor thesis. Flights were booked, and our one-week holiday was planned for a few months. However, my friends didn't seem to be good in their time management and realized a week before departure that they won't be able to finish their university work in time, and therefore need to drop out. I wasn't sure what to do, having never travelled solo at this time.

However, I just decided not to give up on this trip and left on my own, which turned out to be the best decision I ever did. I met awesome people in my hostel, had a fantastic time and didn't feel lonely for a second. That's when I realized that travelling solo is much more fun and easier than I expected, and soon after I booked my flight to spend the summer exploring Southeast Asia by myself, with many solo trips to follow.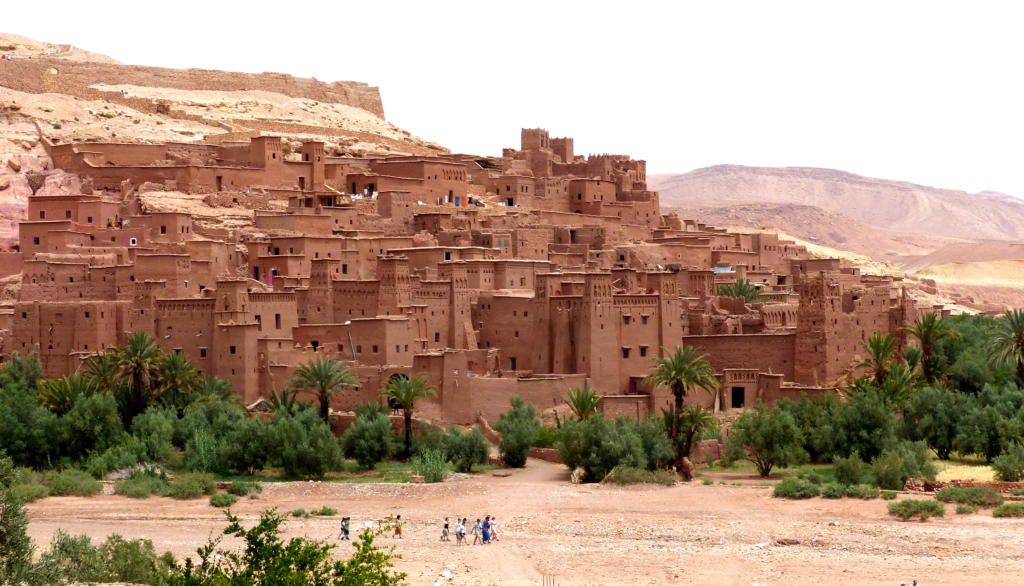 Trying something you've never done before
Sometimes when you are travelling, the opportunity comes to tick off an item on your bucket list. You can either spontaneously embrace it or risk missing out on a once in a lifetime opportunity. Sailing around the world was that bucket list item for me.

The circumstances under which my partner and I met and began dating were coincidental enough to be considered fate, including our shared dream of travelling the world on a sailboat. When the opportunity came up after only a few weeks of dating to buy a sailboat abroad, what could we do but jump at the opportunity? Neither of us knew how to sail and we hardly knew each other, but at the moment it felt right.

Now, a year later, I can hardly believe that such a spontaneous decision was actually one of the best decisions I have ever made. We jumped straight from dating to moving in together on a 38′ sailboat but I would not have it any other way! It just goes to show, sometimes you have to follow your heart.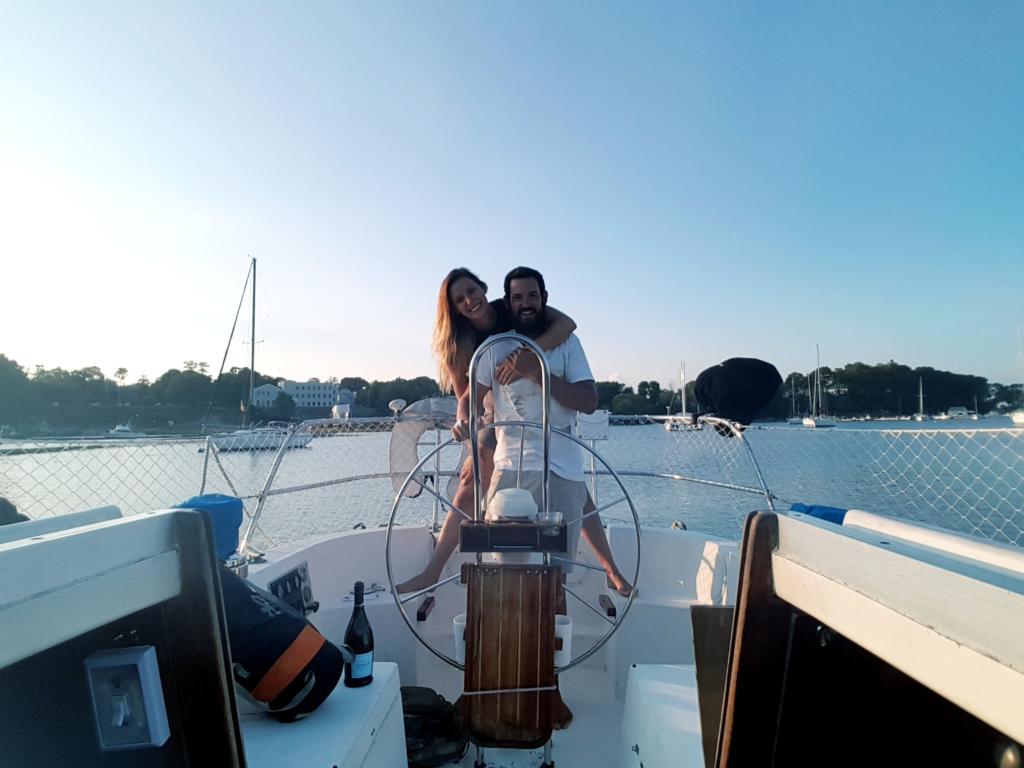 Taking that step towards a life of travel
In 2011 I made the impulsive decision to move to Galway, Ireland. I'd just graduated with a degree in criminology but wasn't ready to join the 'real world' of finding an adult job yet. So I applied for a visa and bought a plane ticket. Of course, doing the whole school thing straight through also meant I'd never had the chance to travel. I'd never even been on a plane. It was daunting to do it all for the first time by myself, but that impulse decision was one of the best decisions I have ever made.

Funnily enough, that 'escape' from finding a real job actually ended up influencing my career. My time in Ireland made me fall in love with travel and I started a small journal-type blog to share my adventures with friends and family. Nearly 7 years later, I'm now a full-time freelance travel writer and the owner of 2 travel blogs, one of which is dedicated solely to the place it all started: Ireland.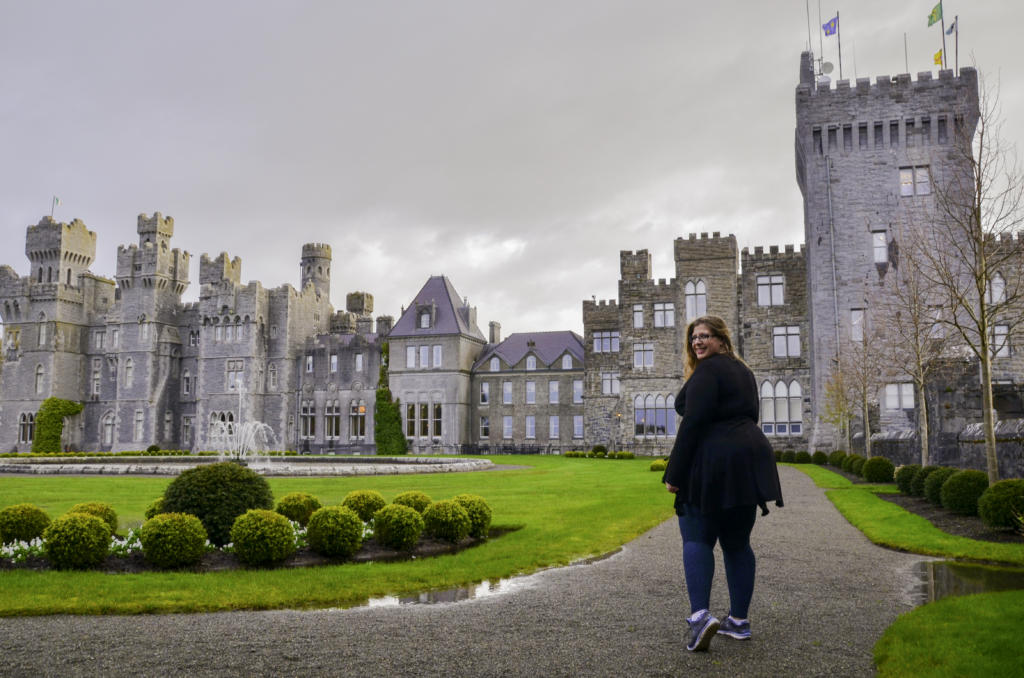 Mary of Move to Vietnam:
It was November 2015, I was living in Denmark but my visa was only for two years. I honestly didn't want to go. I tried to read different ways so I can stay longer but found nothing. I literally spent all my time trying to work it out. With only two weeks left on my visa, I spontaneously decided to travel a little bit. I didn't want to go home yet and it seems like all my Danish friends have gone travelling in their early 20s, so I decided to do it. I flew down to Vietnam; although I was without another flight after that, 99% in me was sure I will fly back home. Now, 3 years later, I have been to 17 countries still travelling but have decided to move to Vietnam. Maybe I'll travel just for a little "bit" more.

See also: Rowing through the stunning Tam Coc landscape
Going wherever the wind (or bus) takes you…
Find out the highlights of Turkey on Andrew and Audrey's blog, Gumnuts Abroad:
There we were, lugging our backpacks along the streets of Rize in the pouring rain. As we trudged along we wondered if we should think about moving on. We'd come to see the tea plantations and that wasn't happening any time soon. Lost in thought, we almost walked into a dilapidated old bus parked by the side of the road. The driver jumped out and asked us if we were heading to the Georgian border. We stopped and looked at each other. Shall we? It felt like some crazy sign from the universe was telling us to go. And just like that, we jumped on board and said goodbye to Turkey.

It was only as we neared the border that we started worrying about visas, money and places to stay. But it was an easy border crossing and there was a bus waiting for us on the other side. That night we watched a live rock concert in the town square without a cloud in the sky. And we drank a toast to signs from the universe.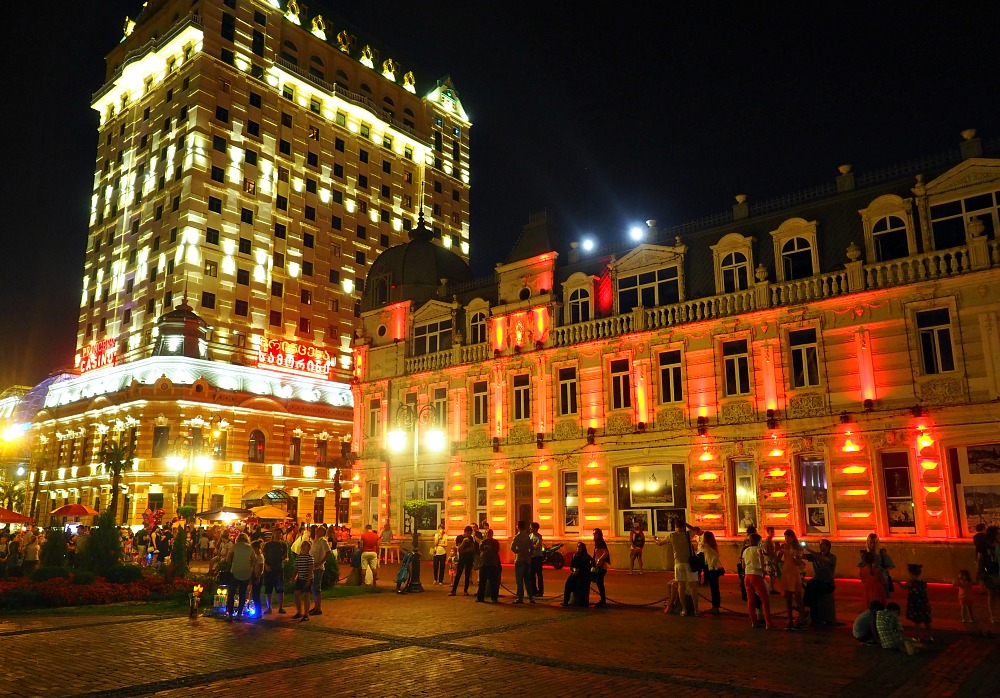 …or where the fare is better value
Brenda of Traveleira:
In 2015 I traveled to Slovenia to finally visit one of my dream destinations. I actually didn't plan exactly what to do after Slovenia, but I had to get to Oslo, Norway to meet a friend. When I started to look for flights to get to Oslo from Ljubljana, they were almost the same price as it was flying to Europe crossing the Atlantic.

I realised that my best option was taking a bus to Italy and fly from there since, spending a few days in Italy and flying to Oslo would not be as expensive as flying to Oslo from Ljubljana. I took the bus from Slovenia to Perugia, Italy for 9 hours. When I finally got to the city, I realised I'd found my favourite spot in the world forever. Since then, I've been at least once in the year in Perugia and I definitely hope to keep on doing it.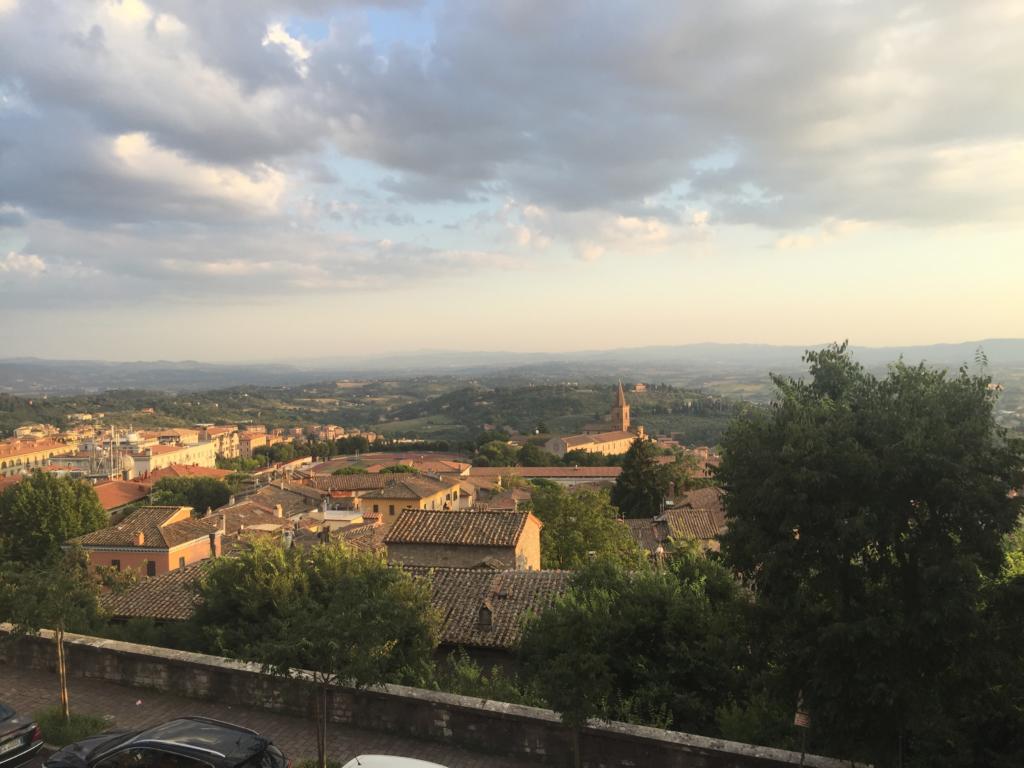 How a day trip became much longer
Erin and Ryan of Downbubble Travels – Read more about Matala on their blog:
Matala is a tiny beach town on the south coast of the Greek island of Crete. We hired a car and drove there from Hersonissos to spend a pleasant afternoon day trip there. Or so we thought. From the moment we arrived, we fell in love!

Matala was a famed destination for hippies in the sixties and seventies who took up residence in the town's main historic attraction the limestone Roman burial caves, which shelter one side of the little beach bay. We felt the hippy vibe, as soon as we parked our car. After a seafood lunch with sea views, climbing the burial caves like mountain goats, laying in the golden sands, some market style shopping and a drink at a hippy-cross-pirate bar we were hooked!

There was just one thing to do… we climbed up to the best hotel in town, on the cliff facing the Burial Caves. We decided that if a room were available for less than €80 per night we would stay. It was! So we bought toothbrushes and stayed 3 nights!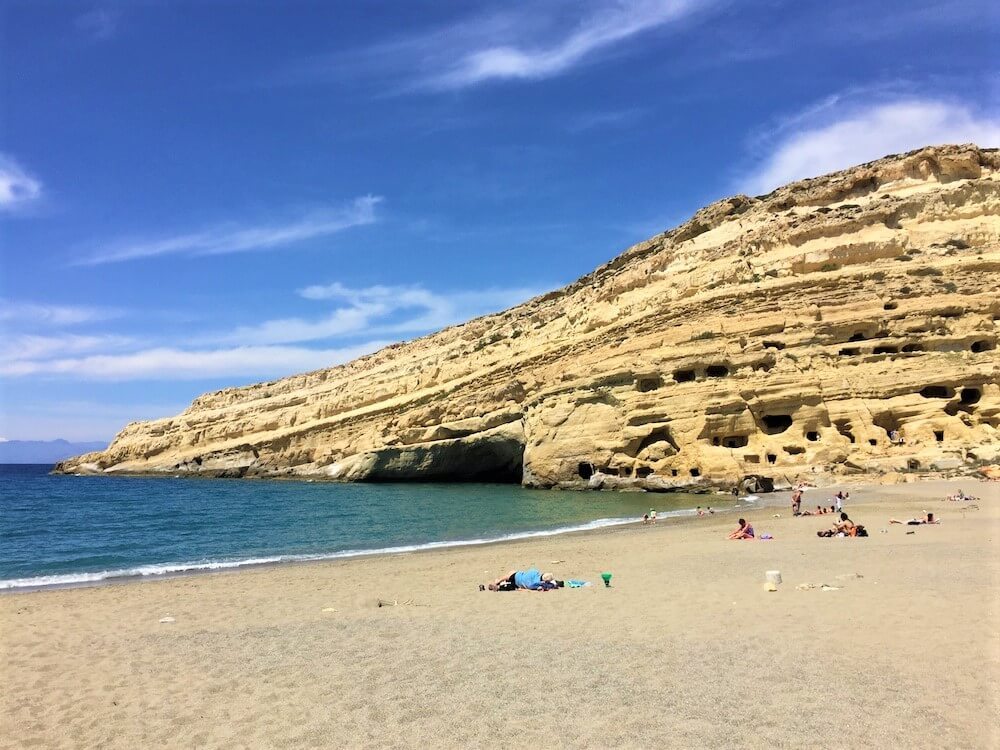 Accepting that invitation
My husband and I had a plan with countries waiting for us. Bangladesh was definitely not among them. But then we met two incredible guys from Dhaka in Nepal. They started telling us how amazing their country is although they get no tourists.

We eventually said goodbye, but they kept insisting on us visiting them. One day we woke up and decided to cancel Vietnam. And get ourselves tickets to Bangladesh.

And this is how completely out of the bloom ended up in a country where the immigration officer tried to convince us that we didn't fill in our forms correctly. That's because he was shocked to see tourist visa.

What followed were two great weeks. We visited the world's largest mangrove forest, the Sundarbans, home to the Bengal tiger and spent time with our friends. Although we were the only tourists, we never once saw another homo touristic, the locals made us fall in love with the country. Warm and friendly, they convinced us that sometimes unpredicted experiences are the best!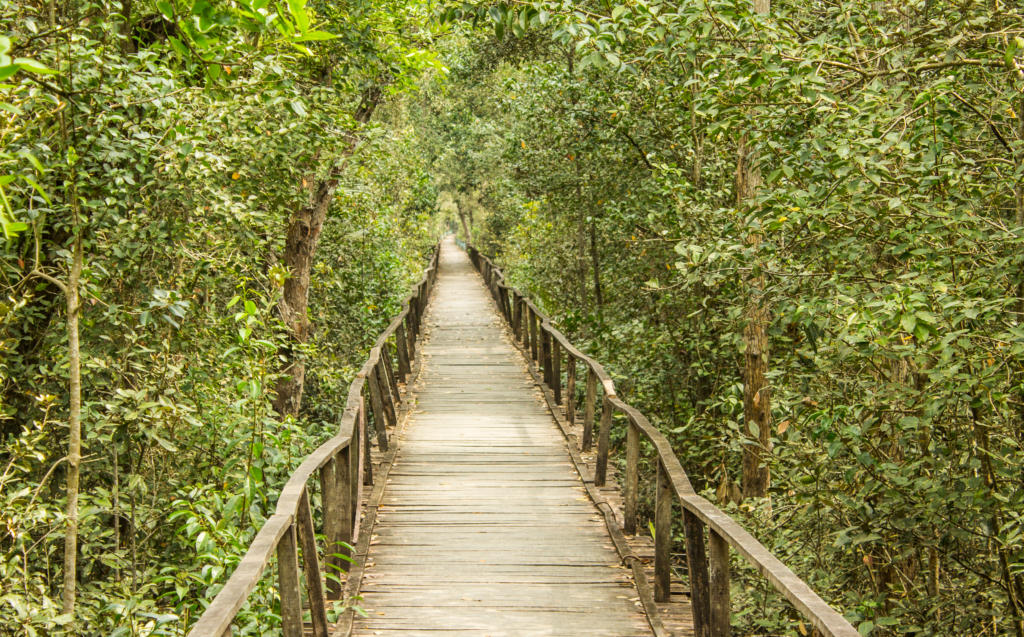 Taking risks
Owen of My Turn to Travel:
It happened after my Mount Roraima hike in Venezuela. I decided not to stay in Venezuela but return to Brazil. I arrived at the border at 4 p.m. The queue was snaking long, and 2 hours later, I was still in the queue.

The Brazilian immigration officer announced that the office closes at 6:30 p.m. and those without a number would've to return the next day. I had no number and I've already exited Venezuela. There was no place I could go. I decided to risk it and hopped onto a taxi to Boa Vista in Brazil, 3 hours away.

2 days later, I left Brazil without getting an exit stamp but the officer at Guyana wouldn't allow me in until I get one. I lied to the Brazilian immigration officer and thankfully he bought it.

This impulse decision to enter Brazil illegally gave me no peace of mind for 2 days. If caught, I might get deported. One should never make an impulse (illegal) decision when it comes to the law. Even when you made it through, the anxiety throughout the whole time isn't worth it.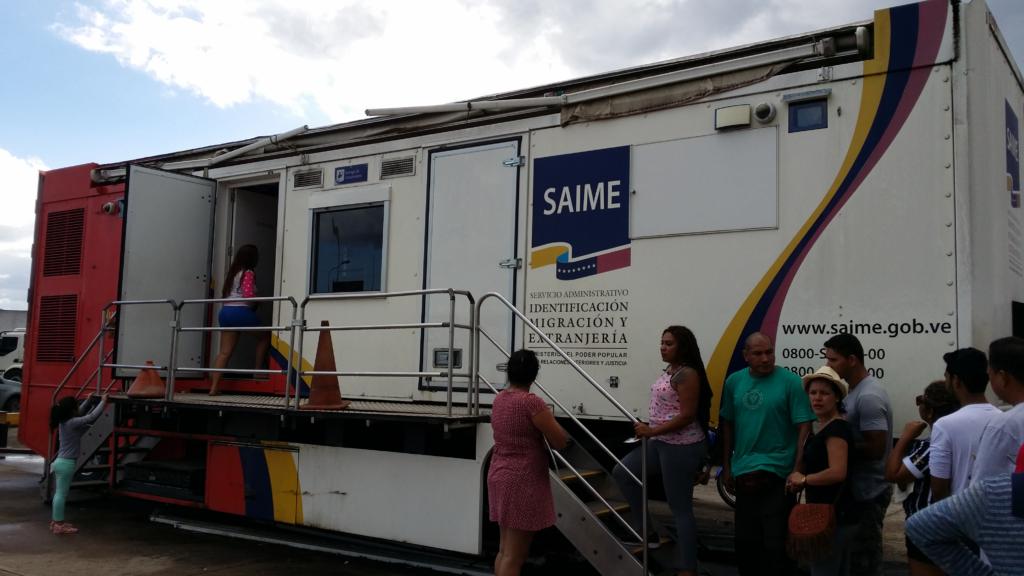 Rolling with the changes
In life, I'm generally a planner and a worrier. I move countries a lot and I always plan six months or so in advance.

But there was one time where I went against my natural instincts.

I found a work for accommodation position as a nanny in Reykjavik one summer, booked my flights and said 'ta ra' to my life.

Then, three days before my flight, the new employer called me and said the job would now be in a small town on the opposite side of the island, with no access to the ring road – Iceland's one main road. In winter, it's closed off, so they fly in food by plane. There would be no tourism, no one speaking English and certainly no nightlife. There's no public transport, so my employer asked me to hitch a lift with a friend of hers.

I thought long and hard about giving up the job because of this crazy last minute change – but I'm so glad I didn't. New places, no matter how unexpected can be magical in ways you never would have dreamed!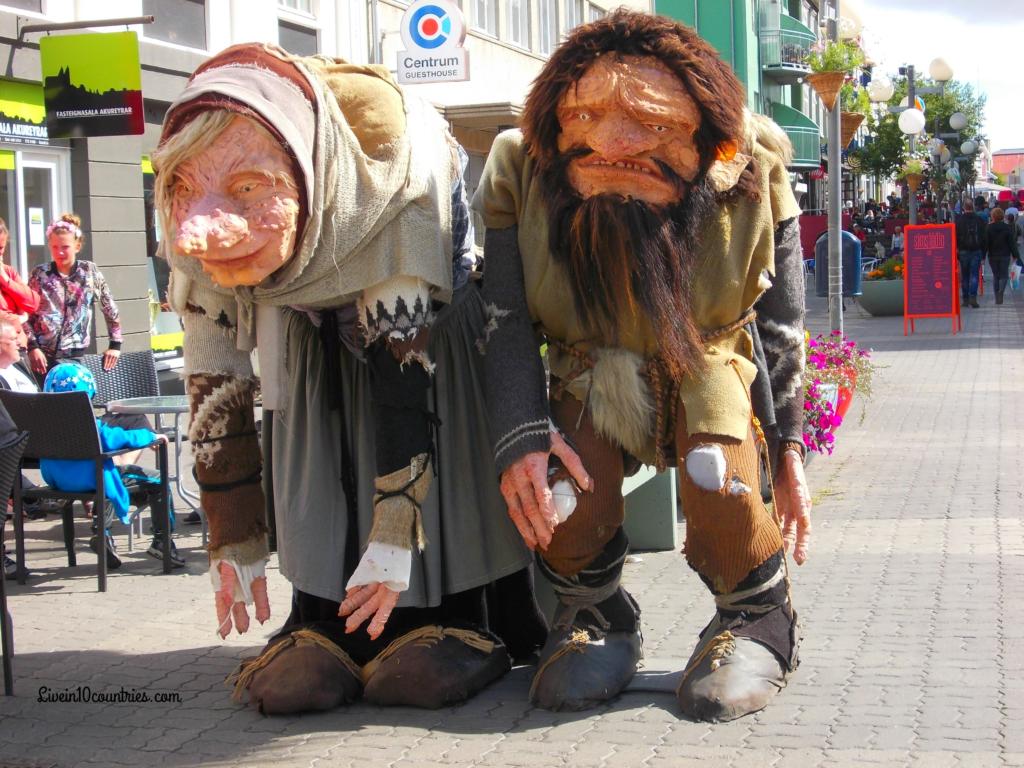 Asking is all it takes
One Sunday afternoon, on a total whim, I e-mailed my boss and casually asked if I could work remotely from Barcelona for a few months. I honestly still don't know why I did it. I didn't seriously expect him to say yes. So I'd already forgotten about it by the time I arrived at work on Monday morning.

When he did say yes, my initial reaction was one of total panic. But then I regrouped, worked out a few systems for doing my job from another city, and booked an Airbnb apartment for a 3-month stay!

Living in Barcelona for three months was one of the best experiences of my life. I made some great friends, tasted amazing food, learned to navigate a foreign city on my own and truly got to know the city in a way I never would have on a shorter trip. I also gained the confidence to eventually quit my job and go travelling solo through Southeast Asia.

And if I hadn't taken the leap and sent that email, even though I thought that what I wanted was impossible, none of it would have happened.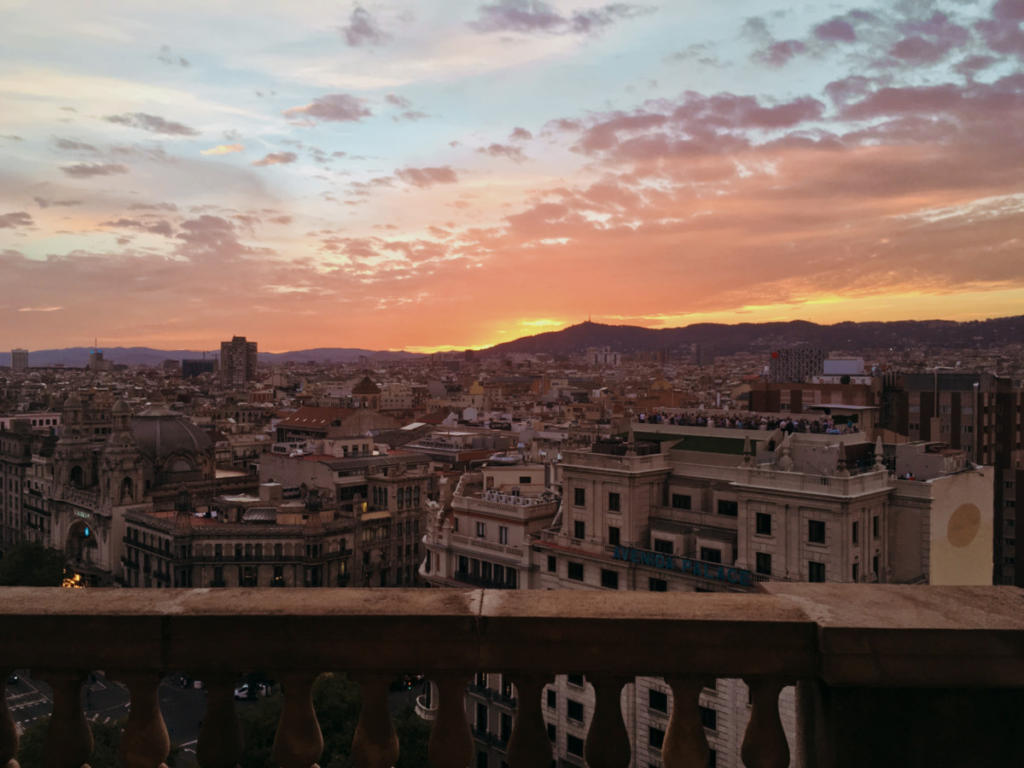 Last summer, my boyfriend and I tried home-stay in Italy for the first time. We stayed in an old traditional stone house surrounded by gorgeous views and olive trees together with our hosts, Rina & Batista.

Our first night we asked our hosts if we could have dinner with them since we had not get our rental car yet and there was no restaurants or stores nearby. That night we had dinner with hosts, and also three other guests from northern Italy.

It was only our host Rina who could speak a little English, and the rest of them not so much – they could only hello and some other simple phrases.

Even though we didn't understand each other that well, we all had such a great time. I must say that I'm happy we didn't get our rental that day, because otherwise, we probably wouldn't had dinner with them. It was honestly one of the best dinners I've ever been to and we didn't understand half of what they were saying.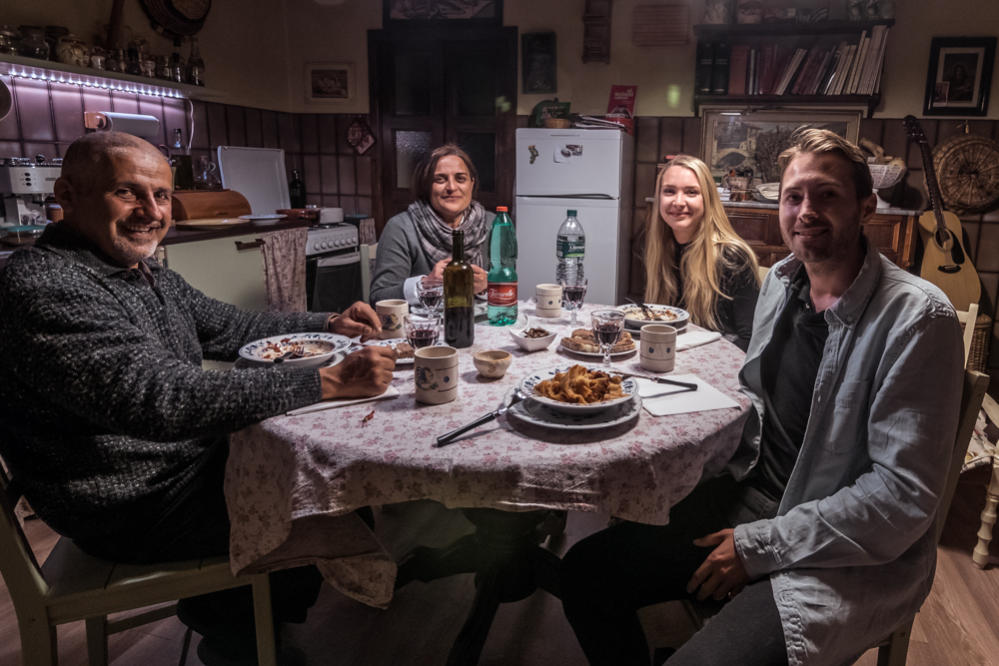 See also: Churches in Rome that you should put on your list
Yours Truly in the Czech Republic:
Blame it on my inadequate research: I had little idea what Villa Tugendhat in Brno was about until I got there. Then I read a tourist brochure and learn that it's an icon of modern architecture and the work of Mies van der Rohe. How could I visit the Rietveld-Schröder House and then miss this?
The only way to step inside Villa Tugendhat was on a guided tour and all the spots on the English language tour were taken. I walked to the house anyway and lucked out: a Czech tour was about to begin and there was space on that. Without a second thought, I bought my ticket.
Like Rietveld, Mies van der Rohe gave this house massive windows taking advantage of the view of the old city and castle, and he made the interior very practical. It had a polished industrial feel that grew on me. Throughout the tour, the staff were also extremely helpful; they gave me the notes for the English tour, and our guide said I could ask her anything after she explained each room to the Czech visitors.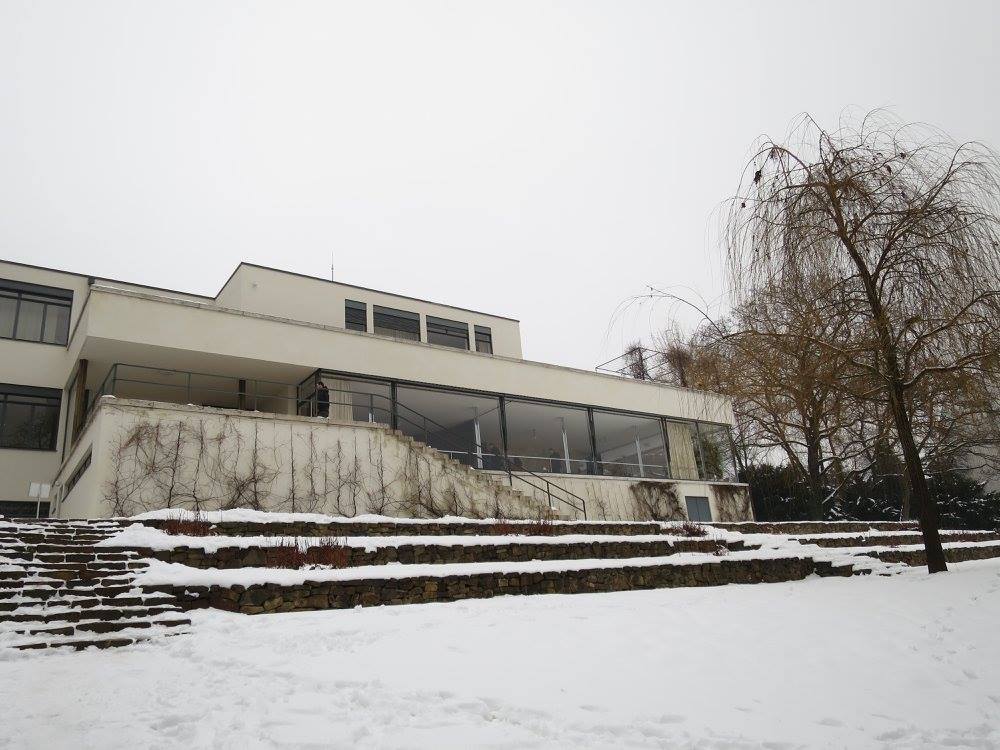 Love on the road
Ruben of Gamintraveler:
I had an impulse decision making four years ago when I went to visit the Philippines for the first time. The initial plan was to take a flight from Manila and visit the beautiful islands of the Philippines then continue to travel around Asia. But I realised that my flight was landing at Clark International Airport, north of Manila. So, I decided to spend a couple of days in Angeles City before travelling.

I spent two weeks there and I met Rachel, my girlfriend and one-half of Gamintraveler. She was working in social media and I was already travelling for a long time, so we decided to combine our skills while I'm living in Angeles City for a few months. Here we are travelling and blogging together around Southeast Asia. I hope to visit Japan and South Korea but with Rachel soon, since that was my plan after visiting the Philippines.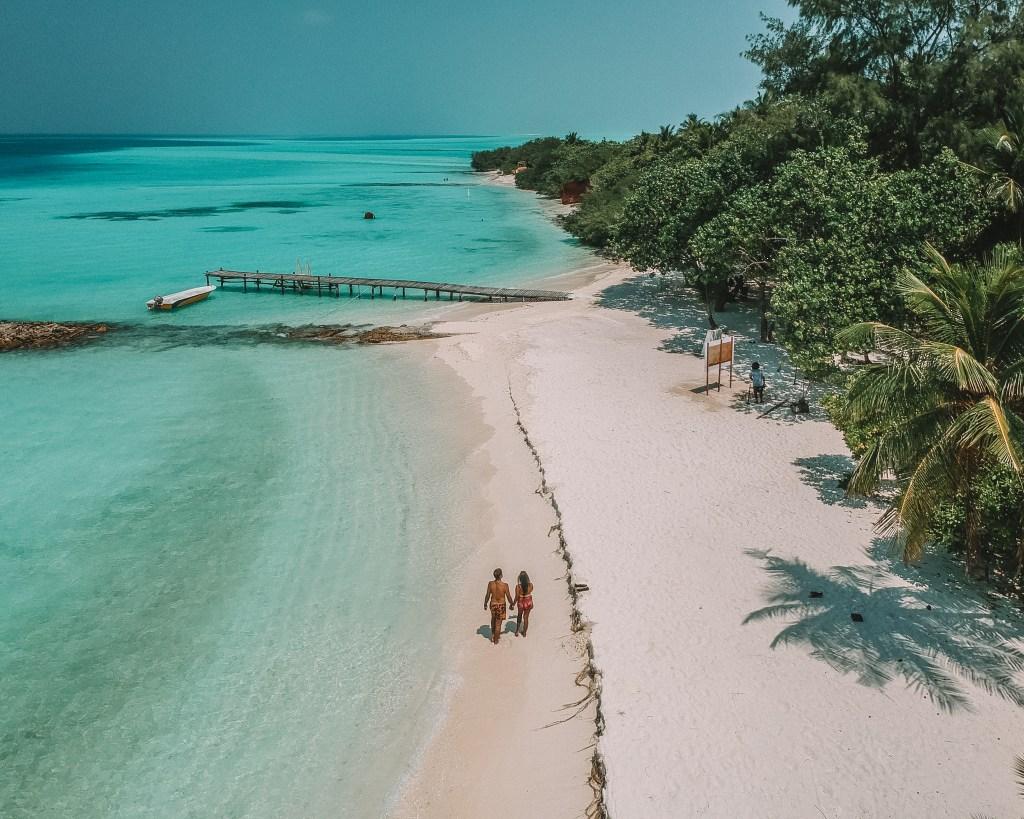 Gemma of Two Scots Abroad:
Not quite on the spot spontaneity but the other Scot (Craig) and I decided to get hitched in Austin, Texas during our 18-month career break to travel the Americas and Europe. We had always thought we'd get married abroad, not wanting to spend £25K on one day like traditional weddings, we chose to travel instead! Craig proposed in Vancouver on my favourite day of the year, Halloween under the fake stars of the MacMillan Space Centre.

We were returning to Austin to catch the music festival South By Southwest (SXSW) again, read that you could elope without any legal hassle and found a kick-ass wedding officiant called Sarah who helped us choose a free spot to tie the knot. Our wedding photographer, Corey Mendez, was a steal find on Craigslist too! We're heading back to SX again next year, can't wait to be back in the city where we said 'I do' by a lake by day then danced to one of our favourite bands at night.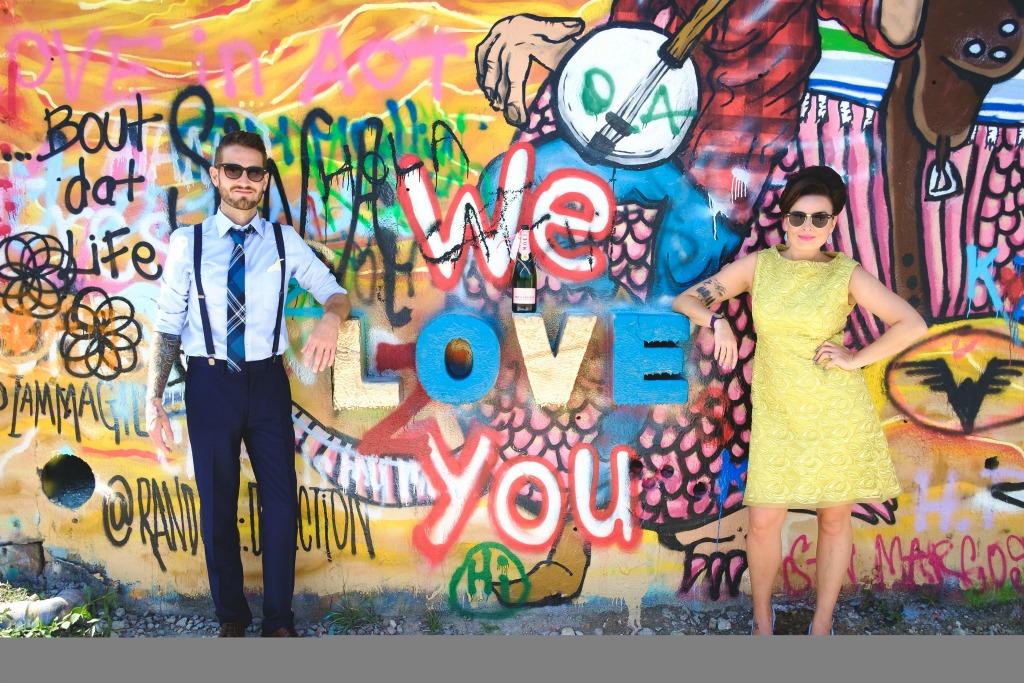 In 2016, I booked a month in Sofia, Bulgaria after spending time in Cyprus and Greece. I thought it would be cool to check out the city, but I didn't know too much about it. My goal was just to chill out and get a bunch of work done after spending so much of my time in Greece seeing as many sites as possible.

However, I met someone special after about a week there, and the guy seemed so nice. We spent the rest of my time there hanging out, and when it was time for me to leave I didn't want to. I had the next two months of travel already planned, but I was free after that. We talked about how we wanted to figure out a way to see each other, and I decided to come back as soon as I could. More than that, we decided to get an apartment together, even though we'd only known each other for three months and been in the same country for three weeks.

It worked out though, as it's been almost two years together. I couldn't be happier, but I know when I told people I sounded nuts! Now I use Sofia as my home base and I love it so much I started a blog just about travel in Bulgaria and the Balkans since there are so many things to do in Sofia and I have so much extra time to explore.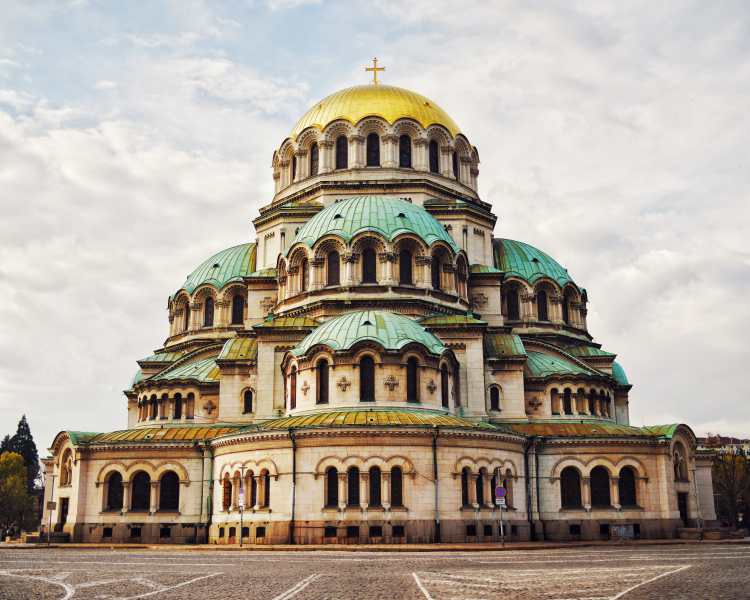 Travelling with someone you barely know
Should you go on a trip with someone that you just met? Probably not, but I did it anyway.

While looking for a travel partner for my trip to Italy, I ended up meeting this (cute) guy through an activist group. We talked a little one night and hit it off as friends. Then, I found out that he'd be in Italy the same summer. I proposed that we meet up in Venice. Probably a terrible idea, but he said okay too?! My friends were worried that he was a serial killer (who likes to travel). I was very nervous in the days before; however, we met up in Venice.

It turned out that he was the perfect travel partner for my own style and he pushed me out of my comfort zone in good ways (e.g. made me stop planning so much). He also made me laugh a lot. We had a blast exploring Venice together and after a cosy dinner with our Italian host, he admitted to me that he had a massive crush on me. (I had a crush too.)

Fast forward four years, we're now married and living abroad together with travelling whenever we can Who would have thought one terrible decision led to such a good thing? Simply, trust your gut. You have no idea what will happen next.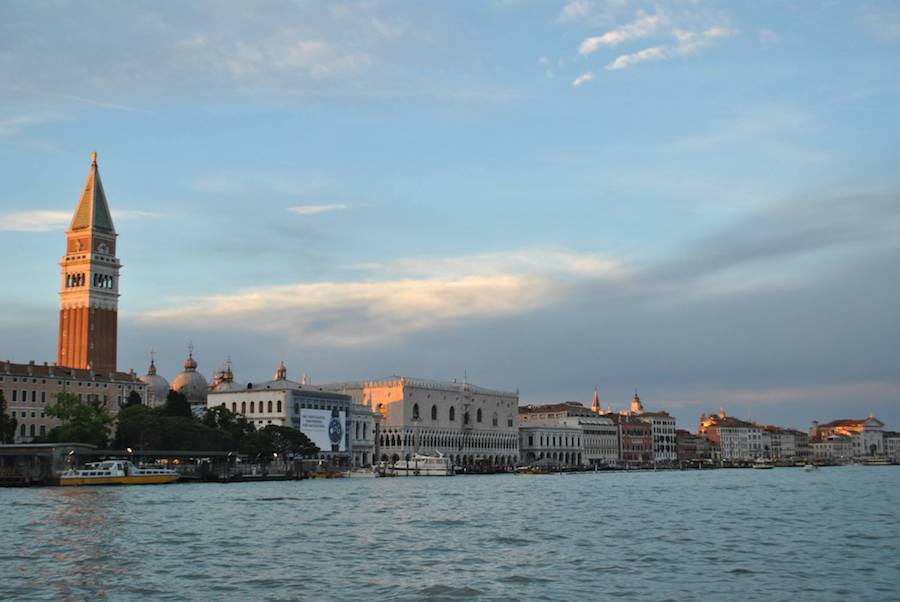 Going against everyone's advice
Michael of Gerber Photography:
Rio de Janeiro – a dream for every traveller – and incredibly beautiful at night. Then there was me, a young (sometimes pretty stupid) Swiss photographer that gives everything for a great picture. Well, after researching the best spots in Rio de Janeiro I was really keen to take some shots from Mirante Dona Marta. Not really a problem during the daytime – as it's a touristic spot with a lot of people. However, it is located close to a favela and according to my local friends, I shouldn't go there at night. Well, quite a clear case if even locals tell you to not go there. But… the pictures would be amazing. Not a good idea for sure.

Anyways, 10 minutes later I was in an Uber car to get there – and accidentally took the wrong way. I ended up on a helicopter airfield – and met a little monkey, which followed me – that was quite scary. Though in the end, I found the real place and it was absolutely safe – even families with little kids were enjoying their time there – and I shot some images.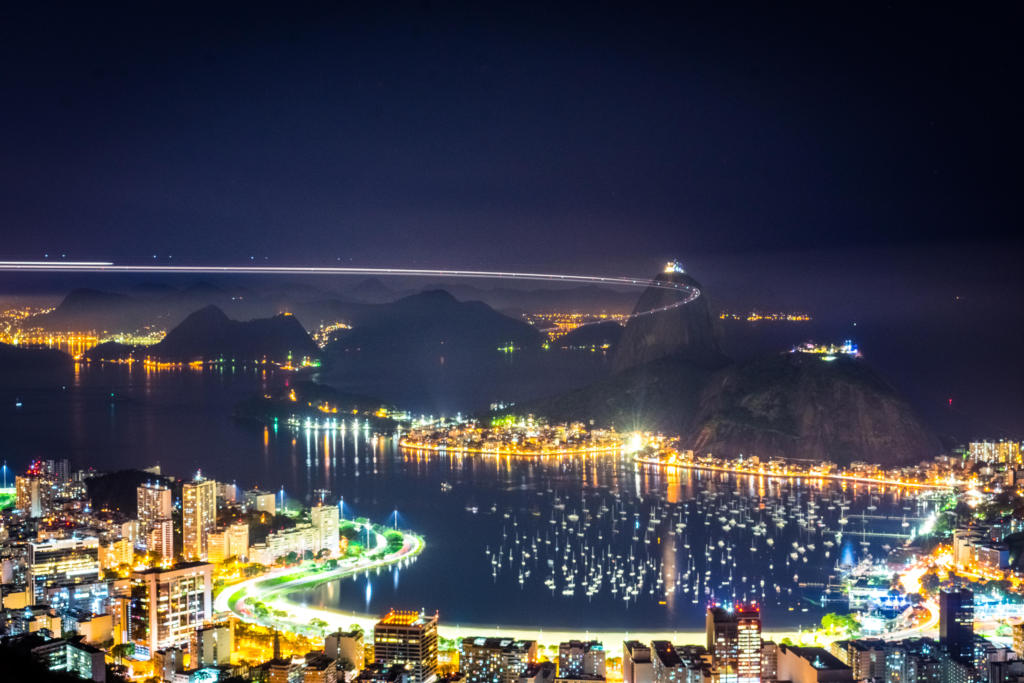 I had planned a trip to Georgia and Armenia back in early 2013 and I was interested in traveling to the Republic of Abkhazia for a few days during my time in the Caucasus. A few days prior to the trip, I was looking up additional information from what little existed and a competition traveler stated in a forum that everyone was walking around with guns and it was incredibly dangerous to go there. Since this Abkhazia trip was at the end of my time in the Caucasus, I was tired and on the verge of canceling it all to sit around Tbilisi and enjoy the cafes and spring weather.

At the last minute, I decided to forego the advice of the other traveler and go. Alone. And as a female. The decision was impulsive but ended up being one of the most rewarding experiences I have ever had. I never saw a gun, I never met a bad person, and the landscape and scenery were just stunning. Everything blew me away, even the tragic history of the region. I ended up writing a guide about how to get to Abkhazia and how to obtain a visa to the unrecognized nation and have helped hundreds, perhaps thousands, of other travelers take a trip there ever since. I can't wait to go back and explore the region a bit deeper sometime soon!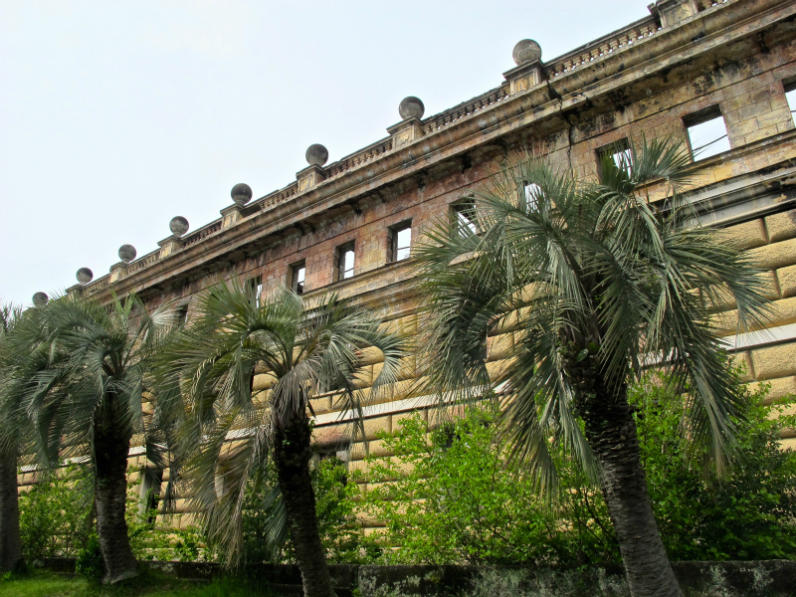 Heeding the weather forecast…
I get rotten luck on my visits to Myanmar and it was the same when I visited Mandalay and Bagan. As my year-end trip approached, the forecast indicated a high chance of unseasonal wet weather. It was still bright and sunny when I landed at Mandalay airport, so with no-one else sharing my taxi, I asked the driver to make a detour to U Bein bridge on the way to the city. I'd originally planned to visit it on a layover on the way home; normal people would've dismissed the weather forecast and stuck to the plan but now I didn't want to leave anything to chance.
The traffic on the world's longest teak bridge and the roads around it was heavy but the scenery was marvellous. Lads played sepak takraw on the shore while waiting to take visitors close to the bridge in their boats. I was glad that I made that call when, right on cue, the rain arrived the following evening, washing away everyone's hot air ballooning and sunset-chasing plans. I did not see the sun again until I left Myanmar!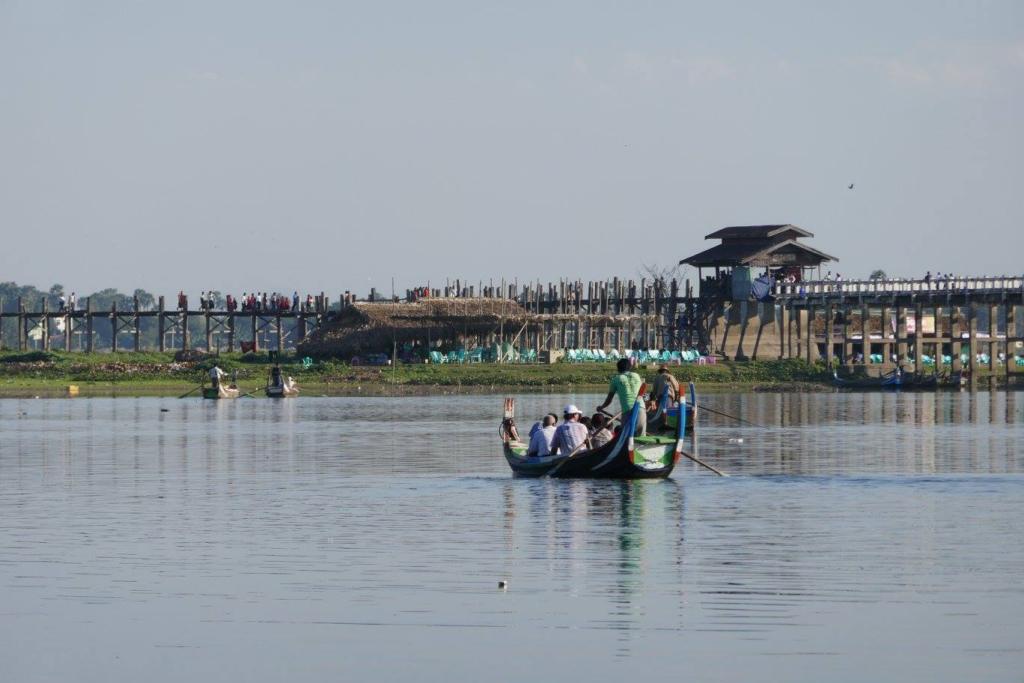 …and ignoring the weather in the immediate area
It was a grey and rainy morning, and we were driving around in the Dolomites. We woke up early to get the calm reflections of Lago di Braies, but quickly realized that we wouldn't get any good photos from there that day. So, instead we drove to a lake called Lake Misurina, which is higher situated than Lago di Braies. And when we started to drive, the weather was supposed to be better at Lake Misurina, which is about 40 minutes driving from there.

But, it was even worse when we arrived at Lake Misurina. No reflections at all and the sky was bland and grey. Quite disappointing after a 40 minute drive. It was early in the morning as well and we hadn't have any breakfast, so we started to feel the hunger and almost decided to give up.

However, something gave us hope while we were about to leave. Because nearby is a lake called Lago Antorno, about 5 minutes driving from Lake Misurina, so we quickly decided to go there just because it was so close. We expected nothing, but was rewarded with sunshine, reflections and some very nice photos!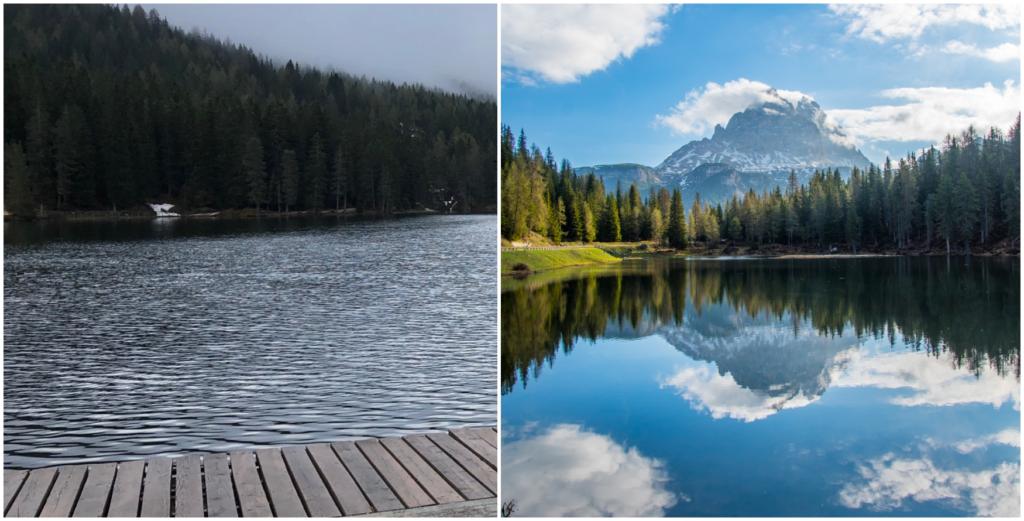 I hope these stories inspire you to be bold, to trust yourself, and to trust that things will work out just fine. Feel share to share your own experiences in the comments.
Pin this story: