4 Outstanding Saigon Craft Breweries in District 1 You Shouldn't Miss
I have no trouble admitting that the purpose of my first trip to Ho Chi Minh City, Vietnam, was to visit Saigon craft breweries. With a large expatriate community, it's no surprise that craft beer has taken off there and breweries are sprouting up all around the country.
I had only one weekend, however, so I visited only four of them. If you're just as pressed for time on your visit, read on!
I'm pretty sure I will get laughed out of town if I try to generalise how each brewery's beers taste. I'm no cicerone after all; I'm only a beer tourist. Please accept my humble, non-authoritative description of what you can expect at the brewery tasting rooms after you've filled your belly with popular Vietnamese dishes.
Saigon craft breweries that Rambling Feet visited
185 Lý Tự Trọng, Phường Bến Thành
Sun-Wed: 11 a.m.-12 a.m.; Thu-Sat: 11 a.m.-1 a.m.
Probably the first on the block and where the revolution started with an in-house microbrewery. I loved the coffee vanilla porter but their other ales are great for the hot weather. Smoking was permitted in the part of the pub that was closer to the street; I found it detrimental to my appreciation of the beer and hope the situation has since changed. On that day, moving further inside closer to the tanks helped. They also ran a brunch menu when I visited on Sunday.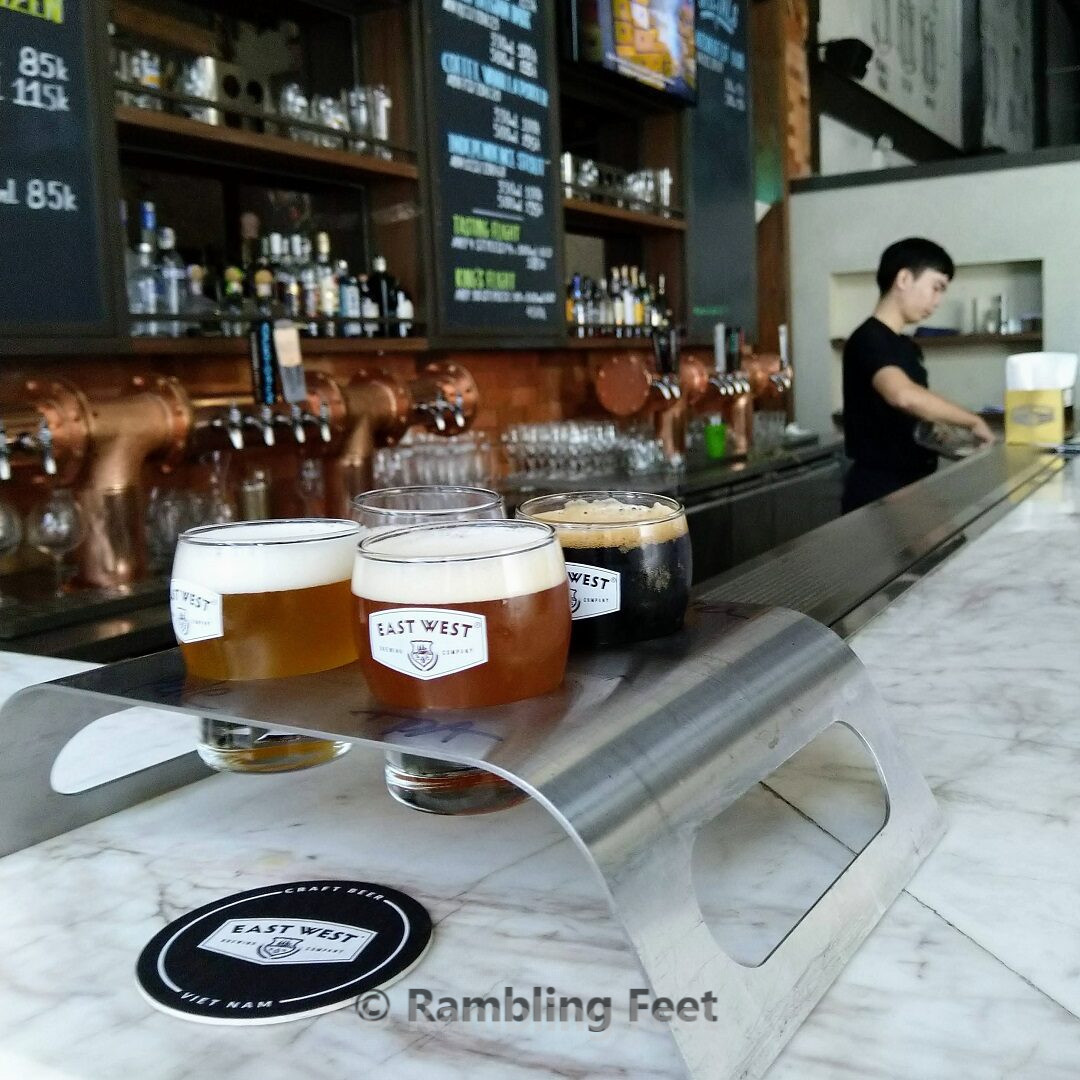 31D Ly Tu Trong, Phường Bến Nghé
Daily: 11 a.m.-12 a.m.
2016 was a good year partly because Heart of Darkness came along. The taproom is dark, moody and serves up plenty of core beers and one-off specials. One can get a tasting flight of four or six beers but take note that each portion seems to be larger than usual (around 8 ounces). There's food, including packets of pork jerky infused with their chili pilsner, and live music on weekends too. My picks of the core range are the fruity Dream Alone pale ale, brewed solely with Mosaic hops, and the Director's cacao nib porter. The good news for 2019 is that they now have a taproom in Singapore!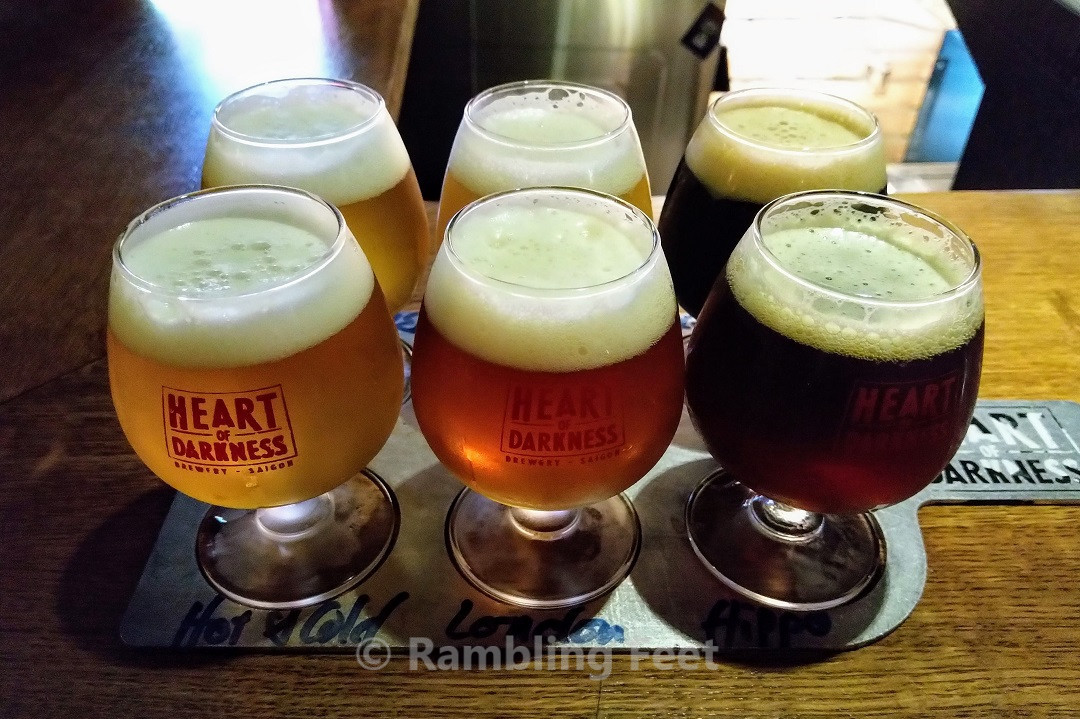 144 Pasteur, Phường Bến Nghé
Daily: 11 a.m.-11 p.m..
The photo below was taken at the original taproom on 144 Pasteur, but they have expanded to a rooftop bar next door with fried, grilled and smoked meats. They also have newer taprooms at 26A Le Thanh Ton and you'll even find one in Hanoi and Hoi An.
What I enjoyed the most about their brews is the use of local ingredients. I could truly taste the passion fruit in the wheat ale, the dragon fruit in the gose, the pepper in the saison and the chocolate in the Cyclo Stout. Some of the flavours diminish by the time they reach Singapore's craft beer bars, so tasting them fresh was a revelation.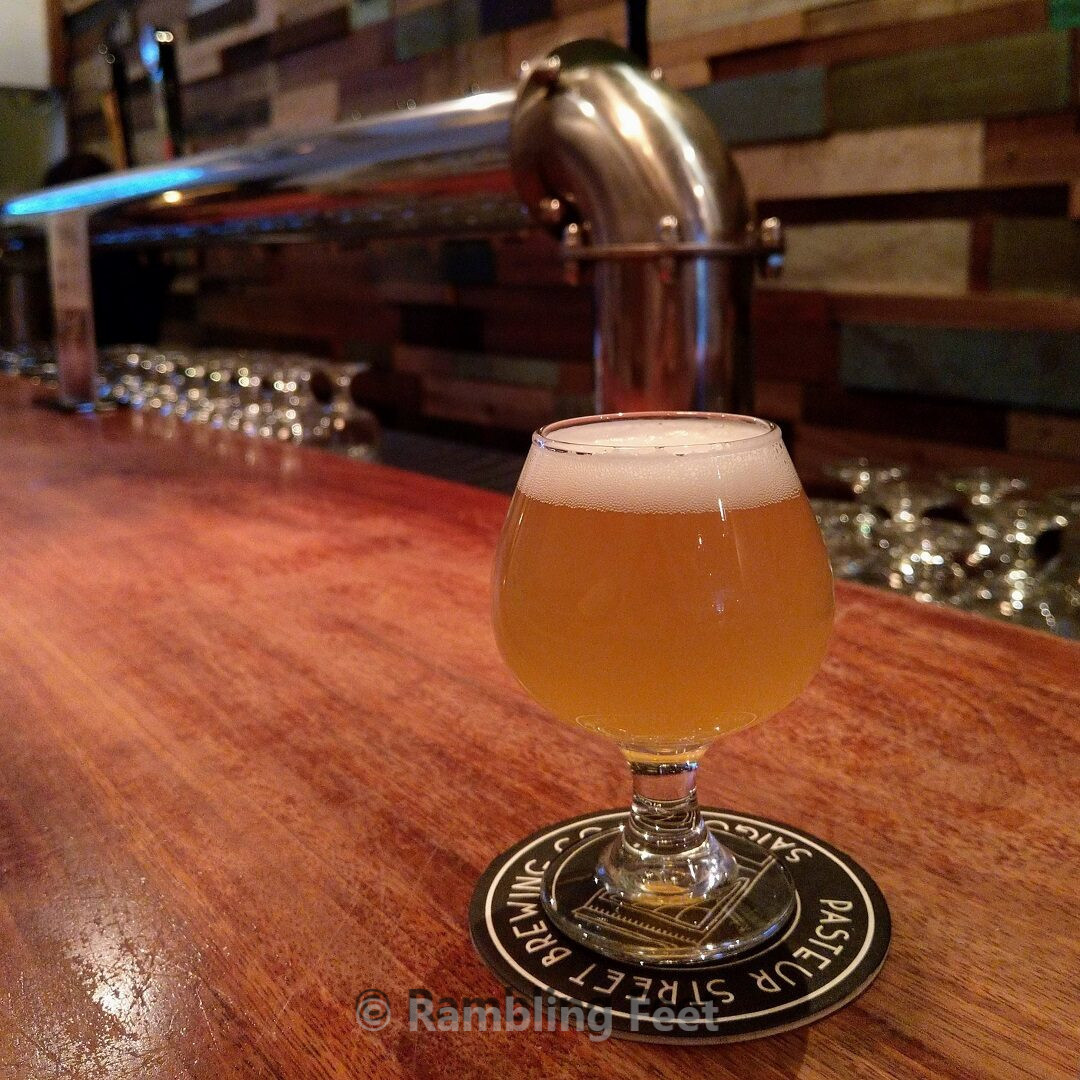 50 Đặng Thị Nhu, Phường Nguyễn Thái Bình
Daily: 4 p.m.-12 a.m.
The next closest brewery to the Ben Thanh market, though you need to walk around the subway construction site. Sailing Club is a tasty and refreshing pale ale with red dragon fruit, and the Love More has a pleasing lemongrass note, but I also enjoyed their limited releases.
You can get tasters of two, three or four beers, including the guest taps. Merchandise like the glasses and T-shirts is also available.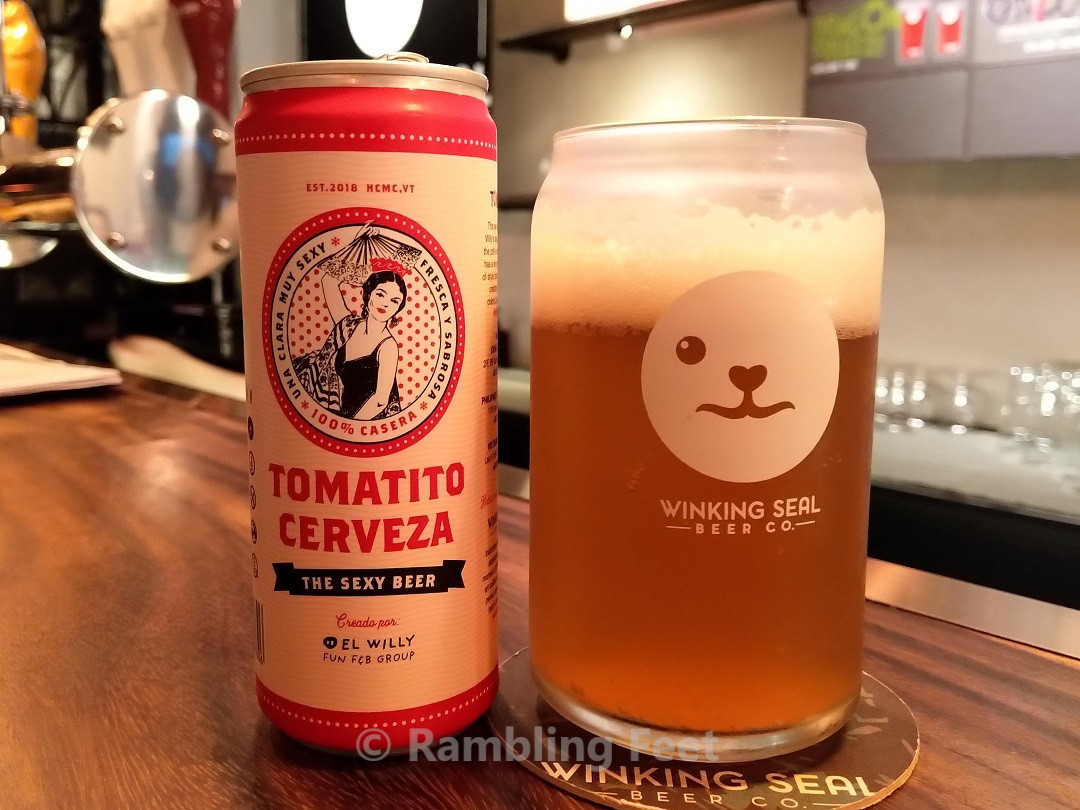 Commuting between Saigon craft breweries
The four breweries above are all within 30-minutes' walking distance from one another. Yeap, you read that correctly and that's what I did. Walking along the streets over 3 days in Ho Chi Minh City was not as scary as some people make it sound. However, you should still be on your guard for thieves on motorcycles.
If you prefer to take transport, you can get a lift on a scooter or in a car using the Grab app. It's convenient because it works across the rest of Southeast Asia, but there are also local operators and the incumbent taxi companies Mai Linh and Vinasun (beware the fake taxis with similar-looking names).
Rambling Feet will be back to visit these HCMC craft breweries
Some are in District 3:
Belgo
Biacraft
Fuzzy Logic
Hoprizon
LAC
Rooster
And for bottle shops, there's Bia Shop and Rehab Station among others.