8 Korean Craft Breweries in Seoul and Busan You Can Thank Me Later for Introducing
Think Asian craft beer and South Korea is probably not the first country you'd think of. After all, Hite, Cass and makgeolli dominate the scene there. However, since brewing regulations were relaxed in 2014, more than 200 Korean craft breweries have sprung up! I haven't tried all of them—how could I, with only a week in the country?—but I was impressed by what I tasted. And since 2020, thanks to Jujubrews, we're seeing a few of them in Singapore's craft beer bars. Here's the list:
Korean craft breweries in Seoul
Caligari Brewing Co. (Closed?)
While the brewery is based in Incheon and not Seoul itself, they have taprooms in Itaewon, Ikson and Song-do (Incheon). Hard to go wrong with the SabZak IPA. I had good garlicky fried chicken and fries to go with it (It's definitely tamer than pufferfish).
Incheon brewery taproom
2-1 Haeandong 3(sam)-ga
Daily: 5 p.m.-1 a.m.
Ikson taproom
24 Donhwamun-ro 11da-gil, Jongno 1(il).2(i).3(sam).4(sa)
Mon-Fri: 4 p.m.-12 a.m.; Sat, Sun: 12 p.m.-12 a.m.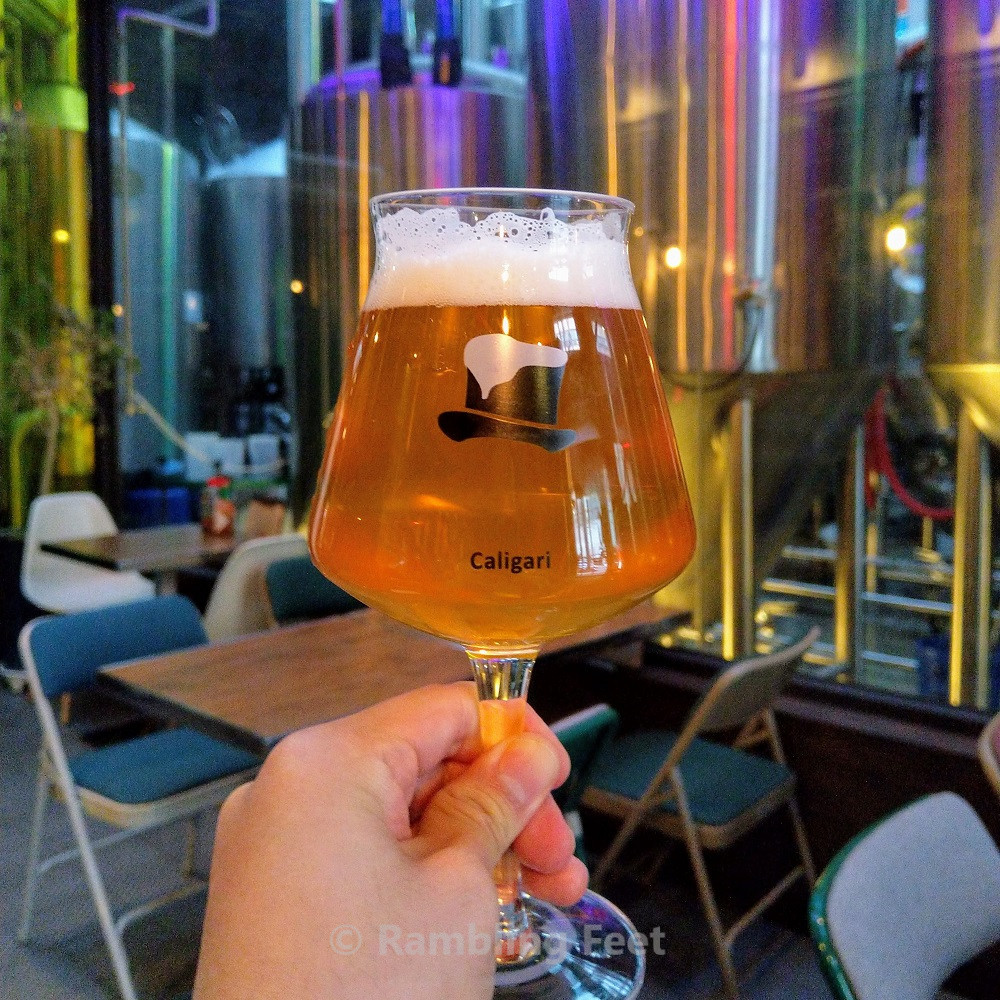 From Jeju but they have a presence in the capital. The taproom in Itaewon serves up core beers (the Pale Ale, IPA, Koelsch and Porter) as well as seasonal launches (Bring Spring saison, Ghost Gose, Last Train Baltic porter). Pizza is available there too. The Hongdae taproom closed in 2017, though so be aware of the change in address.
Itaewon taproom
Noksapyeong-daero 244-1, Yongsan-gu
Daily: 3 p.m.-11 p.m. (Closed on the last Monday of the month)
They have two taprooms (Seoul Brewery in Hapjeong and Seoul Brewery Kitchen in Hannam). At the latter, my bar snack was a saucer of peanuts, crispy anchovies and sambal that reminded me of nasi lemak. The Robust Porter is a personal favourite of mine. They also bake a mean quiche.
Seoul Brewery Hapjeong
10, Tojeong-ro 3-an-gil, Mapo-gu
Mon-Thurs: 6 p.m.-12 a.m.; Fri: 6 p.m.-12.30 a.m.; Sat: 1 p.m.-12.30 a.m.; Sun: 1 p.m.-11 p.m.
Seoul Brewery Kitchen
18, Hannam-daero 18-gil, Yongsan-gu
Mon-Thurs: 6 p.m.-12 a.m.; Fri: 6 p.m.-12.30 a.m.; Sat: 1 p.m.-12.30 a.m.; Sun: 1 p.m.-11 p.m.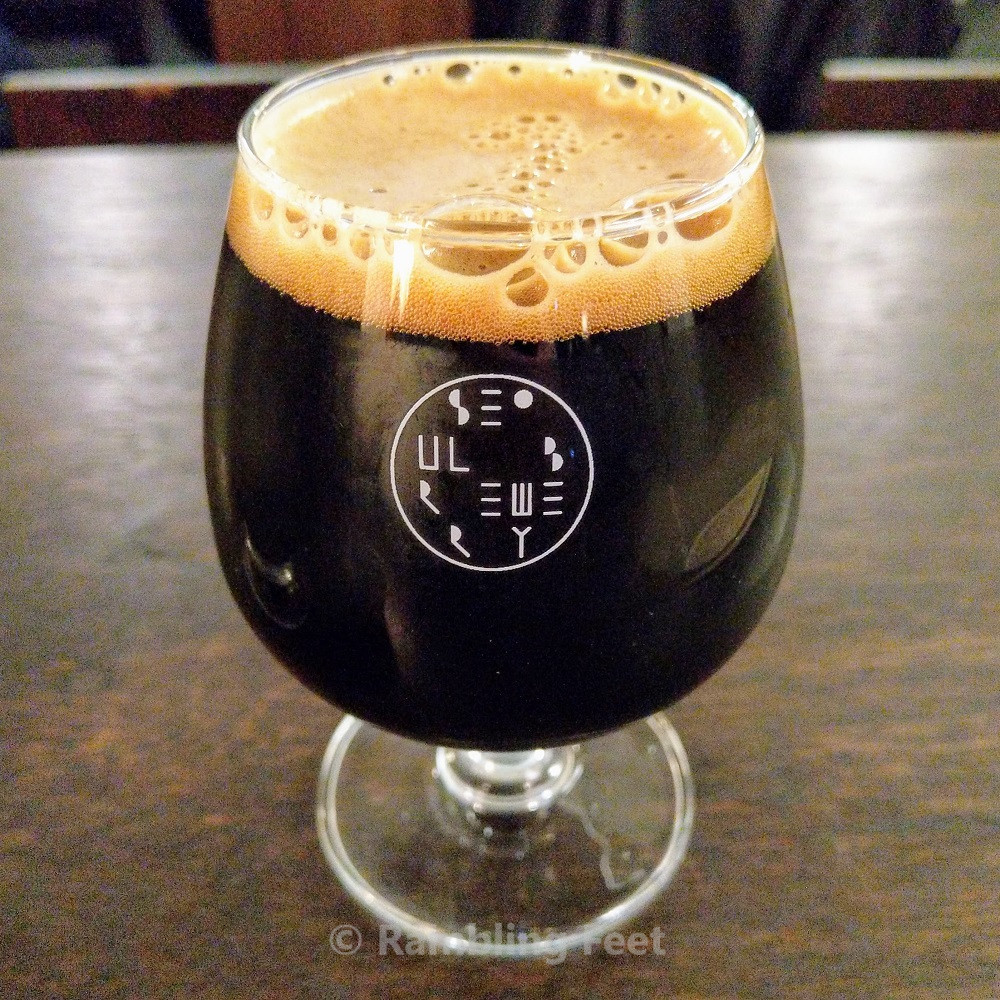 Don't be mistaken; The Booth started making and selling craft in Itaewon before expanding to the other side of the Pacific. Like Magpie nearby, there's pizza on the menu. Besides their other five pubs (follow the link to see their locations), Shake Shack Korean outlets serve up their Single IPA.
The Booth Gyeonglidan (Gyeongnidan)
7 Noksapyeong-daero 54-gil, Yongsan-gu
Mon, Tue, Thu, Fri: 4.30-11 p.m.; Sat, Sun: 1-11 p.m.
Not from Seoul but Hwado, about 30 minutes east of the capital, but they have a taproom in Jongno. Acquired by Oriental Brewery (producers of Dester and Cass lagers), which in turn is owned by AB InBev. The ESA and the sujeonggwa red ale (a tisane brewed with dried persimmons, cinnamon and ginger ) are recurring specials that I enjoy. As for core beers, the Slow IPA is delicious. Cider is also served under the Hand and Apple label.
Jongno taproom
12-2 Sajik-ro 12-gil, Naeja-dong, Jongno-gu
Other Seoul craft beer locations
These were the other places where I enjoyed suds from Korean craft breweries that I did not cover above:
Beerroom in Gangnam
Brewdog Itaewon
C Tavern in Myeongdong
Downtowner burger restaurants
Made in Pongdang/ Sour Pongdang in Itaewon
Mikkeller Bar Seoul in Gangnam
Shake Shack
You may also see Playground Brewing cans at the DMZ area even though they're brewed in Goyang, just north of Seoul; their taproom is in Song-do
Korean craft breweries in Busan
After a full day of sightseeing in Busan that may or may not have included cherry blossoms, I kicked back at these three places:
(I'd be remiss not to include the Akitu taproom in Nampo but I didn't get a chance to visit them, so here you go: 3rd floor, 31 Nampo-gil, Jung-gu)
I visited their Seomyeon taproom (it was the only one in that area I could find at that time) but they also have five other taprooms across Busan; follow the link for their hours and locations. That includes Gwangalli beach if you want to do a pub crawl with the other two breweries in this section. The yuja gose is a thing of beauty, as is their espresso vanilla stout.
Galmegi Gwangan
58 Gwangnam-ro, Suyeong-gu
Sun-Thurs: 6 p.m.- 2 a.m.; Fri, Sat: 6 p.m.- 3 a.m.
Galmegi Seomyeon
95 Dongcheon-ro 6 beongil, Busanjin-gu
Sun-Thurs: 6 p.m.- 2 a.m.; Fri, Sat: 6 p.m.- 3 a.m.
The beers lean towards an English style. It's a couple of streets back from the Gwangalli beach and between the other two taprooms featured here. There's also been a venue in Haeundae since September 2019. If you can get your hands on the soju barrel-aged imperial stout, go for it.
Gorilla Brewing Gwangan
125 Gwangnam-ro, Gwangan 2(i)-dong, Suyeong-gu
Sun-Thu: 5 p.m.-12 a..m.; Fri: 5 p.m.-1 a.m.; Sat: 1 p.m.-1 a.m.
Gorilla Brewing Haeundae
46 Haeundae-ro 570 beon-gil, Haeundae-gu (Shilla Stay Hotel 1st floor)
Daily: 4 p.m.- 12 a.m.
The Surleim and its variants are a must-try for sour ale fans. The Winter Tiger is also a tasty interpretation of sujeonggwa. The original taproom is in Haeundae, with a second facing the northern end of Gwangalli Beach.
Wild Wave Gwangan
271 Gwanganhaebyeon-ro, Suyeong-gu
Mon, Tue: 6 p.m.-1 a.m.; Fri: 6 p.m.-3 a.m.; Sat: 12 p.m.-3 a.m.; Sun: 12 p.m.-1 a.m.
Wild Wave Haeundae
106-1 Songjeongjungang-ro 5 beon-gil, Haeundae
Tue-Fri: 6 p.m.-1 a.m.; Sat, Sun: 12 p.m.-1 a.m.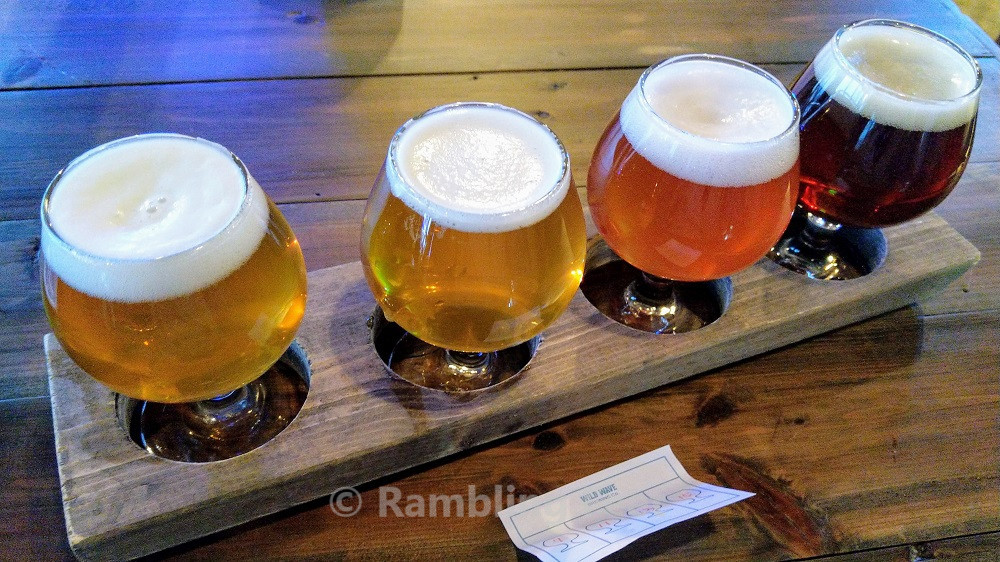 Things to note about Korean craft beer bars
It's rare to able to order a tasting platter or flight of beers, so be prepared to drink a lot; Wild Wave was one of the few exceptions
Go easy on the staff because English isn't their first language and they may not be able to understand your technical questions about the beer (That said, they've always been friendly)
Many thanks to my friend Tracy for introducing some of these Korean craft breweries to me in the first place.