10 Alternative New Zealand Road Trip Ideas You Won't Regret Trying
With New Zealand being so far from the rest of the world, many tourists focus on seeing the major attractions within the small amount of time they have. As a result, many trips end up looking similar to one another. There's nothing wrong with that but you're seeing only a small portion of beauty that the country has to offer. With the help of other travel bloggers, I have compiled 10 alternative New Zealand road trip routes that you should consider taking, whether on a detour or on a return visit.
All photos are courtesy of the respective bloggers.
Alternative New Zealand Road Trip Routes on the North Island
Northland
Yours Truly:
There's a whole lot more to see in the far north of New Zealand's North Island than just Aotearoa's northernmost point, which itself is steeped in folklore. Give yourself a week to complete this Northland loop if you're starting in Auckland.

Follow SH1 and after an hour of driving, you can choose to turn off at Warkworth and head to Goat Island Marine Reserve for some snorkelling or clear-bottom kayaking among the coral reefs. If you can't get enough of the marine life, there's even more spectacular scuba diving at the Poor Knights Islands. To get there, you join the dive operators in Tutukaka, which is another 2 hours up the highway via Whangarei. Those who prefer to remain landbound instead can enjoy the beaches along the coast, spelunking Abbey Caves, and short treks around Whangarei Falls and Whangarei Heads.

Of great historical significance is the Bay of Islands, which is another hour away by road. Turn off SH1 at Kawakawa (a pit stop at the Hundertwasser Toilets is worth it!) to get to the Waitangi Treaty Grounds near Paihia (where the British crown and some Maori chiefs signed the Waitangi Treaty) and New Zealand's first capital Russell respectively. There are plenty of colonial-era buildings here and in nearby Kerikeri. If you're lucky, you can spot dolphins on a cruise around the islands.

From Paihia, it's a 4-hour drive to Cape Reinga from Paihia through forests and rolling farmland. Fuel up before you go because petrol gets expensive beyond Kaitaia. While the northernmost point of NZ is nearby, the Pacific Ocean and Tasman Sea visibly meet here; meanwhile, spirits are said to descend the cliffs and leave this world via the lone pohutukawa tree below. You might get stuck in quicksand on Ninety Mile Beach, so don't try driving on it, but you can surf the massive Te Paki dunes.

On your way back via SH12, you can surf in Ahipara and spend the night in , sail across Hokianga harbour in a car ferry from Kohukohu to Rawene, see the mysterious giant boulders on Koutu beach, and visit Tane Mahuta, the largest known living kauri tree. This segment will take up a full day, though you can break up the 4-hour drive to Auckland in Dargaville to find out more about kumara (local sweet potatoes).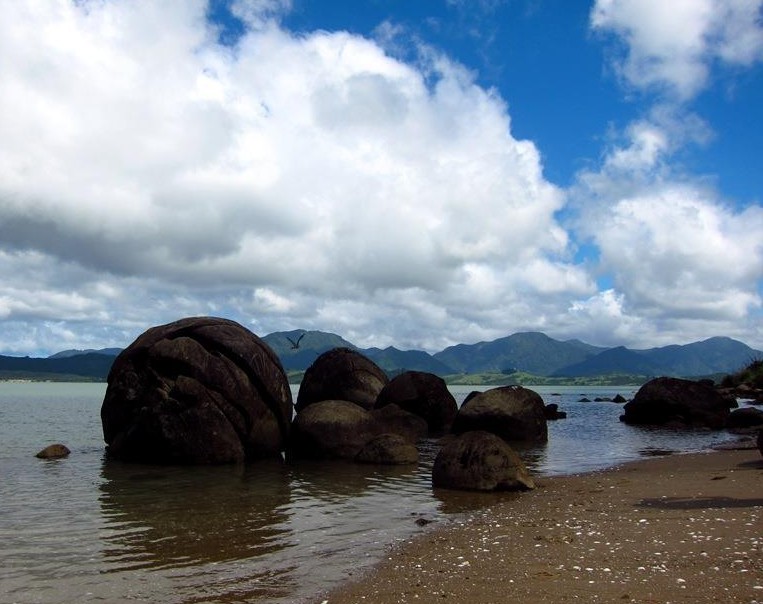 Piha & Waitakere Ranges
Nina of Where in the World is Nina?:
Less than an hour outside the bustle of Auckland is Piha Beach, a gorgeous getaway and surf haven! While you road trip New Zealand, you won't be short of things to do or beautiful places to stop in, but if you can squeeze in a few days in the Waitakere Ranges and Piha Beach, you won't regret it.

As mentioned, Piha Beach is for surfers. The waves here are decently consistent and can offer pro surfers and baby beginners a wave to catch. On this beach, you'll notice a hard-to-miss famous landmark, Lion Rock, that massive rock sitting in the middle of the beach. Hike up here for some views of the beach from above. For an even better vista, hike the easy trail up to Tasman Lookout.

The Waitakere Ranges are littered with gorgeous hikes and rushing waterfalls too. Kitekite and Karekare are two of the most popular and beautiful waterfalls to visit. For some real seclusion, drive down to the bottom of the region to Whatipu Beach, a stunning black sand beach with a small campsite, lodge and nothing more. (Campervanners can park here! Check it out on Campermate app)

Make sure to fuel up around Titirangi or Sunnyvale (just outside of Auckland), there are no petrol stations around Piha or in the Waitakere Ranges.

It would also be wise to triple check all the hiking trails on the official Auckland Council website to make sure they are still open. Unfortunately, the area is suffering from a fungus called Kauri dieback which spreads fast and kills plant life. They have closed many of the trails for them to recover and you will notice all of the trails mentioned (which were open at the time of writing) will have cleaning stations for you to scrub down your shoes to prevent the spreading of the disease.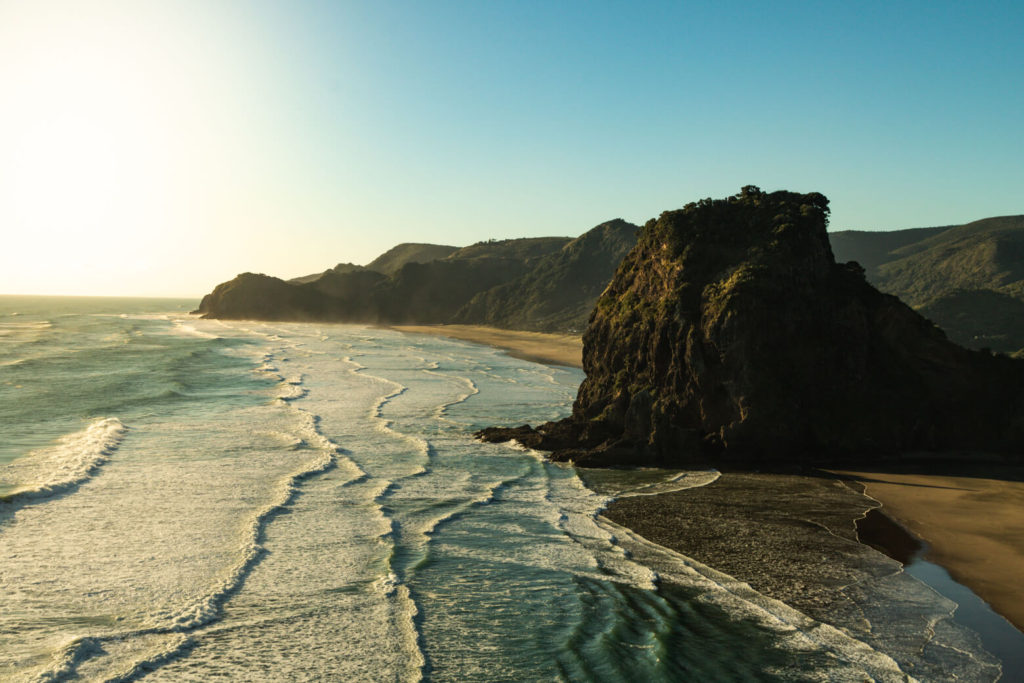 Auckland–Ohope
Kylie of Our Overseas Adventures:
Driving from Auckland to Ohope is beautiful, but the icing on the cake is visiting the incredibly unique live volcano White Island, lying off-shore in the Pacific Ocean.

The drive to Ohope Beach takes around four hours, passing through the rolling green countryside of the Waikato region. Stop for refreshments at Matamata, the home to all things Hobbit from Lord of the Rings. It's worth popping into the visitor centre that's shaped exactly like a little Hobbit house! There are good, clean public toilets next door.

Continuing on, you come to the Kaimai Ranges which split the Waikato from the Bay of Plenty. Take care as some of the roads here can be windy! On the other side of the Kaimais, you will reach Tauranga – take a small detour out to beautiful Mt Maunganui beach where there are a plethora of cafes and bakeries to grab a bite. Back on the road, it's another 1 hour 20 minutes or so until you reach Ohope. The beach–known as New Zealand's favourite–features kilometres of golden sand and beautiful bush tracks that make it a great place to chill out and relax.

If you're looking for adventure, however, be sure to take a boat trip from Whakatane out to Whaakari/White Island, a live volcano that sits 48 kilometres off-shore. You need to take a guided tour for the boat trip and to access White Island for safety reasons, but the surreal landscapes, geothermal activity make it a place you'll always remember.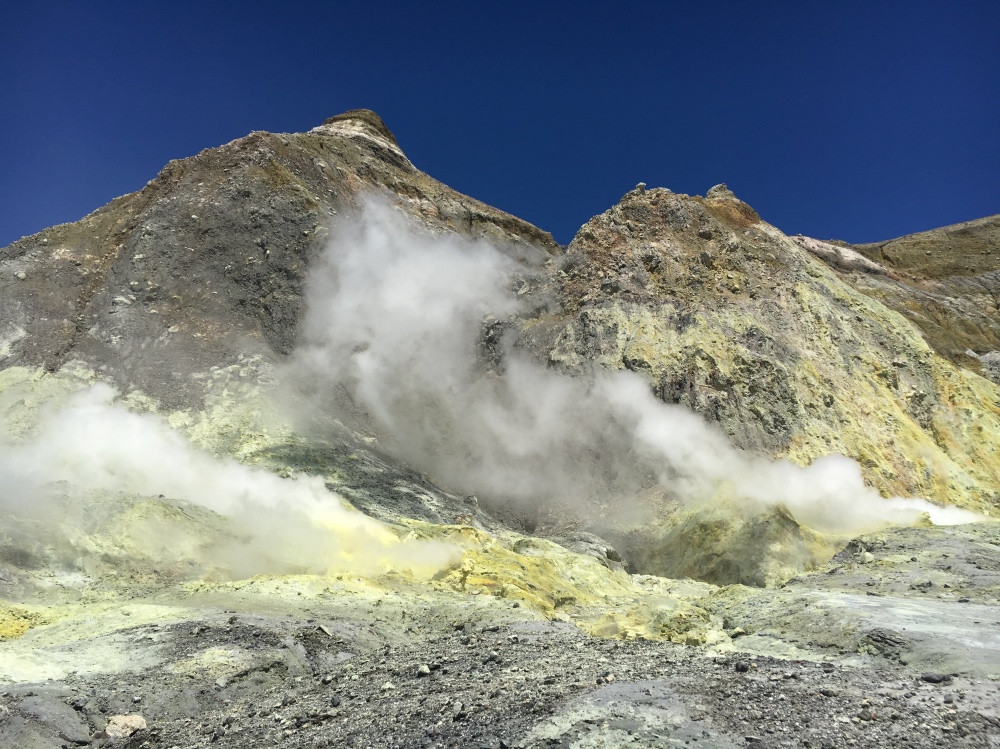 Kawhia–Waitomo
Alex of Weekend Kiwis:
Did you know there is another, unknown, Hot Water Beach on New Zealand's North Island? Unlike the beach the whole world knows, this Hot Water Beach is completely off the beaten path, while being ultra-close to another world-famous attraction.

Kawhia is a tiny town in the Waikato District, just over an hour south-west of Hamilton. A lonely, curvy road through farmland leads there, with cellphone reception coming and going. Not much has changed in Kawhia in 60 years, the only local pub closes around 8 pm, and apart from day tourists during summer, the town lives off its fishing business.

But Kawhia has a secret it managed to keep for a long time and that is only slowly seeping out (I'm only reluctantly giving it away). It has a Hot Water Beach, like the Coromandel. Like on its famous sibling, two hours either side of low tide, you get to dig your own hot pool into the sand.

What's more, from this quaint little town with Hot Beach, it's only a two-hour drive via backroads to the famous Waitomo Glowworm Caves (or an hour via the Highway, but where's the fun in that). Coming from Hamilton to Waitomo Caves via Kawhia is a loop almost completed, a bit like the letter C.

Be sure to take enough time and add a side-trip to Marokopa Beach, another off the beaten path town. Coming closer to the Waitomo Caves, you'll start to see slightly more cars, but most people never drive any further than the caves. Must-stop places en route are the stunning Marokopa Falls and the Mangapohue Natural Bridge. The Natural Bridge is already a beauty by day, but make sure to come back at night to see the glowworms. A visit to the Waitomo Caves rounds off an epic mini road trip.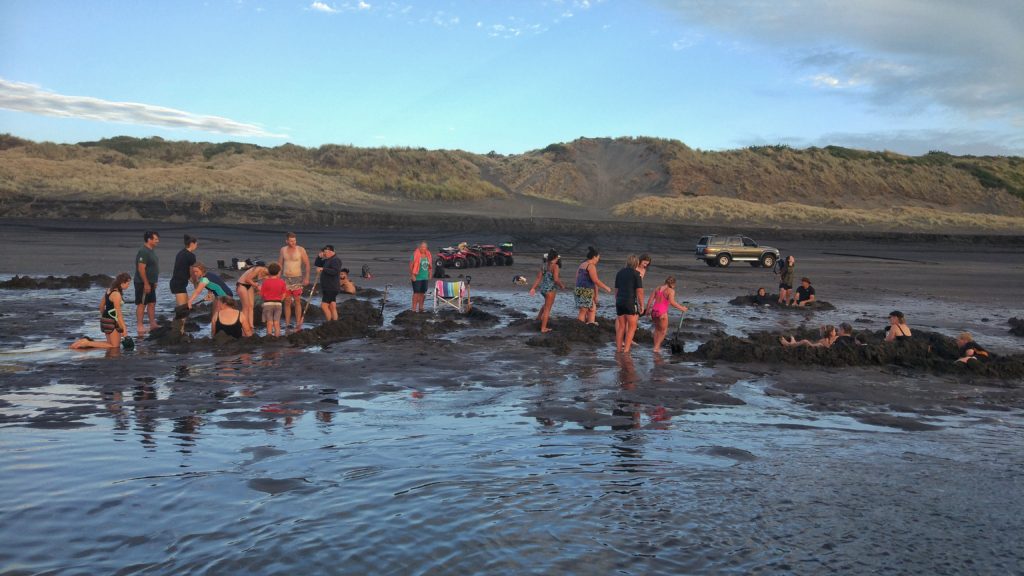 Surf Highway, Taranaki
Rohan of Travels of a Bookpacker:
Surf Highway 45 around the coast of the Taranaki region makes a great off the beaten path road trip in New Zealand. Start by spending a couple of days checking out the great range of things to do in New Plymouth and then begin the loop which will either bring you back to where you started or you can turn off earlier and head south through Whanganui to Palmerston North.

Dotted along the Surf Highway are several cute little towns with just the right dose of village feel and good quality cafes, restaurants and shops. You can also visit historic sites such as a fortified pa site and Parihaka marae – the site for a peaceful resistance movement that was attacked in 1881. There are, as the name suggests, plenty of opportunities to hit the waves and surfies will love finding a spot here for a few days. There are some accommodation options in the towns or you can try Airbnb or camping.

The highway isn't very long so if you're short on time you can drive it all in a day and stop off for sightseeing, surfing or coffee as you head along the coast. And if you get sick of beaches simply turn off the other way for access to Egmont National Park, amazing hiking and incredible views of Mt Taranaki.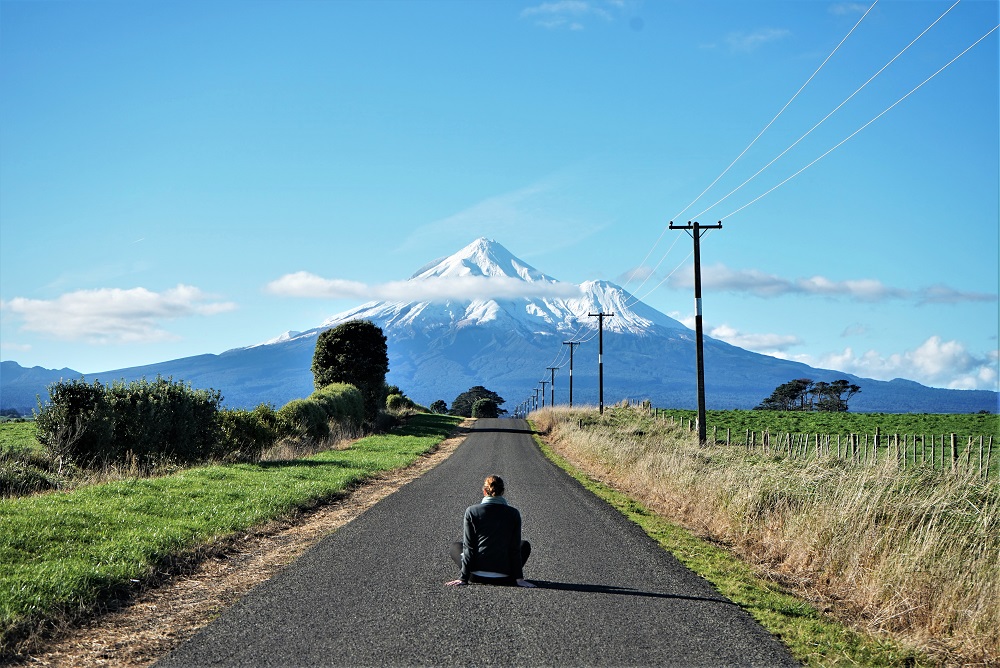 Alternative NZ Road Trip Routes on the South Island
Hanmer Springs–Abel Tasman–Marlborough
Hayley of A Lovely Planet:
There is more to New Zealand's South Island than adrenaline activities in Queenstown, so make sure you explore the island's north; which is perfect for road tripping. This road trip itinerary takes two weeks at a leisurely pace but could be done much faster if you have less time.

Hanmer Springs – 2 Nights: Start your trip in Hanmer Springs, 90 minutes from Christchurch. This small town is surrounded by mountains and forests and offers plenty of outdoor activities including hiking, mountain biking, bungy jumping and skiing in winter. But the reason most people come here is for the natural thermal pools.

Hanmer Springs to Murchison – 176km / 2 hours 15 minutes
Make sure you have a full tank of petrol before leaving Hanmer Springs as there aren't many petrol stations en route.

Murchison – 3 Nights: Murchison is known as the 'whitewater capital' of New Zealand, as an incredible seven rivers pass through and around it. Spend a day white water rafting (the rivers range from class 2 to 4 whitewater) and the following day kayaking or canoeing.

Murchison to Abel Tasman National Park – 142km / 2 hours

Abel Tasman National Park – 6 Nights: Allow a full 5 days in Abel Tasman to hike the Abel Tasman Coast Track. Depending on your fitness, the walk can take anywhere from 3-5 days, and you camp along the way in huts and campsites. If you have time, take a kayaking tour on your last day to split apple rock and to see some of the incredible wildlife including fur seals, blue penguins and stingrays.

Abel Tasman National Park to Marlborough – 178km / 2 hours 40 mins

Marlborough – 3 Days: End your trip with some wine tasting and great food in the Marlborough region. Famous for producing Sauvignon Blanc, you'll also find lots of other wine varietals. A cycling tour is a great way to explore the region and sample some of the delicious wines. From here, drive back to Christchurch or head to the North Island on the interisland ferry.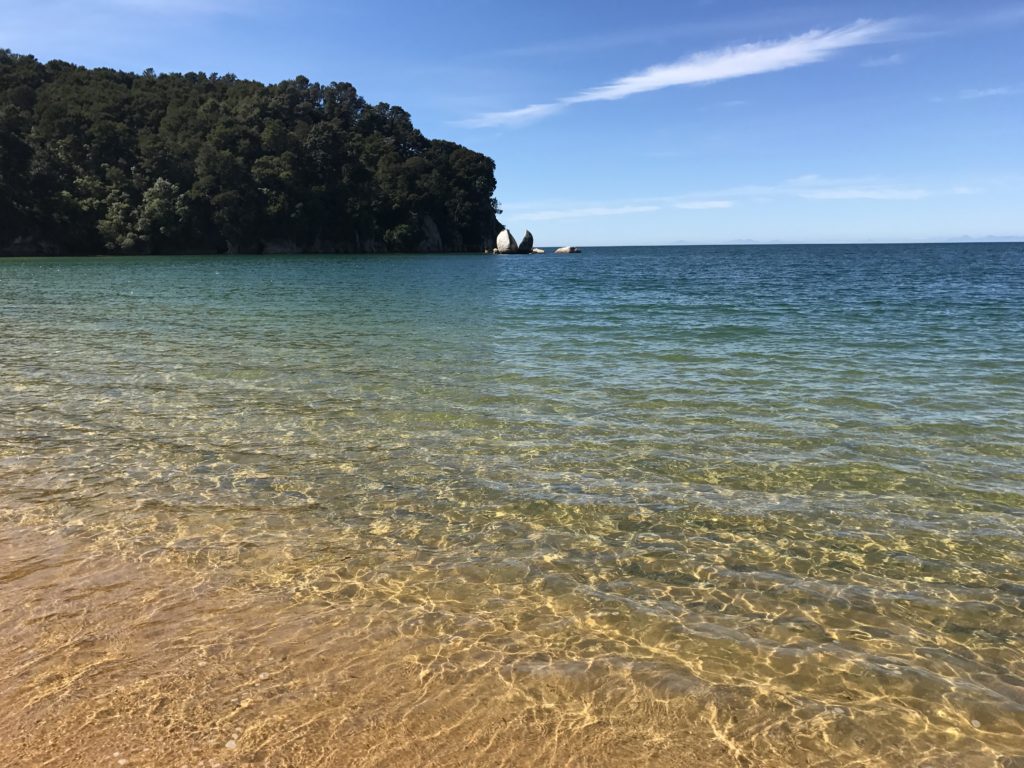 Nelson–Golden Bay
Yen of Swing Abroad:
Golden Bay is often overlooked by travellers doing their road trip in New Zealand because of the location. Located at the northernmost part of South Island, you will need 2 hours to drive all the way from Nelson city to Golden Bay. And on the way back, you will be using the same route again, which a lot of people hate. But if you have plenty of time to explore the entire South Island, Golden Bay is one of the best alternative detour road trips you should take.

One of the most famous beaches, Wharariki Beach is located up there. You might be familiar with that if you're a Windows user. On your way there, there is one spot I highly recommend visiting, and it's not for vegans. It's Anatoki Salmon Farm, also known as Anatoki Salmon Fishing & Café in Google Maps. Here, not only you will need to fish for your own meal, but you'll also get to enjoy the walk surrounding the farm. It's a great place for kids to have fun with the farm animals, and to learn the concept of exchanging hard work for food. You have to kill the fish with the provided iron nail after hooking them up! It could be a traumatic or exciting experience, depending on how you judge it!

It will take a while for you to finally hook a fish. The restaurant staff will then weigh your fish, and you can choose whichever cooking style you like on the menu to have your fish served. One kilogram of salmon fish costs around $28, and it would be an additional charge for them to prepare your meal. I highly recommend getting them smoked, because the "sashimi" version did not appeal to me at all. It's probably because of the species of the salmon. A perfect spot to spend your afternoon! Check out this itinerary for New Zealand's South Island to help you plan your trip!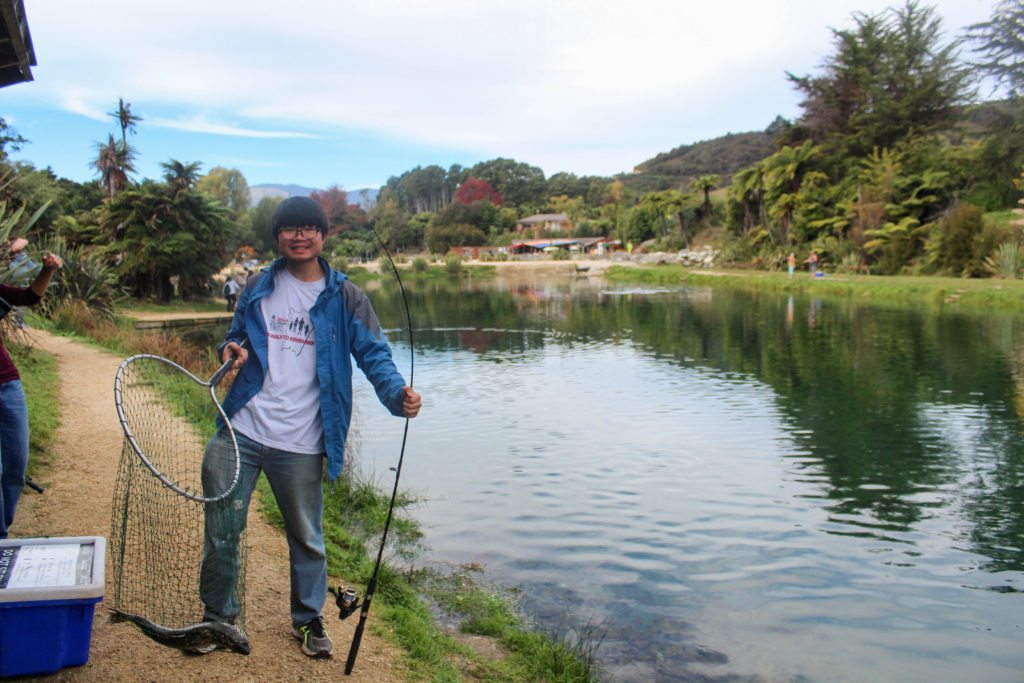 Christchurch–Akaroa
Suzy of Suzy Stories:
When visiting the South Island's largest city of Christchurch, you'll find you're in the ideal base for a number of great short road trips around the East Coast. By far one of the best such trips to take is to Akaroa on the Banks Peninsula, just 80km from the city.

Along the 1.5 hour drive, you'll find winding roads climbing the hills making for a spectacular drive that even the sleepiest of passengers can't ignore! Along the way, there are a few rest points that are ideal to enjoy the scenery and local area. A break at Birdlings Flat will give you your first glance at the raging waters of the Pacific Ocean – just don't swim here as the rough tides are pretty strong! Little River is another place to pause on the drive to Akaroa from Christchurch. Along with a cafe and a place to refuel (your only chance before reaching Akaroa), there are some local artists displaying their work at the gallery.

Once you're among the rolling hills of Banks Peninsula, you absolutely need to pull over at Hilltop Tavern for the first views of Akaroa harbour itself. The aptly named pub is another chance for a break, but at this point, you're only a 20-minute drive from your destination so pushing on to your final stop might be wise.

If the drive itself isn't enough to whet your scenic whistle, there is still plenty to see and do on your visit to Akaroa and Banks Peninsula. An area renowned for its outstanding beauty, diverse wildlife, and unique history, it's a real gem that's hidden away from the main roads.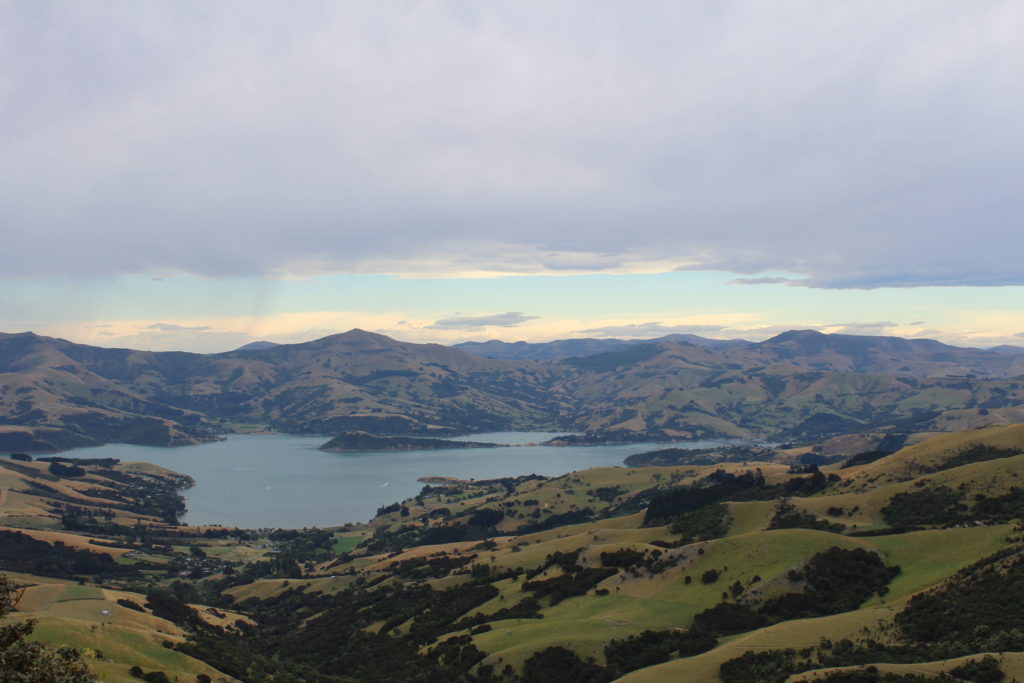 The Otago Peninsula
Sinead Camplin of Map Made Memories:
There are so many wonderful, scenic routes to choose from for road trips in New Zealand that lesser-known routes are often overlooked. As part of our South Island road trip, we took a detour around the Otago Peninsula following a recommendation to visit the Royal Albatross Centre at Tairaroa Head.

Once on the peninsula, we realised it had lots to offer and we enjoyed iconic New Zealand scenery in peace, devoid of crowds of people or coaches. The Otago Peninsula could be toured in one day but it deserves at least two or three days as you will want to make multiple stops and take advantage of quiet hiking tracks.

Visit the enormous Royal Albatross at their breeding colony and marvel at the birds in flight. The albatross has a wingspan of over 3 metres and it is hard to comprehend just how big these majestic birds are until you see them in flight over the impressive and photogenic nearby cliffs. You may be lucky enough to see endangered Yellow Eyed penguins, the rarest penguins in the world or the more common Little Blue Penguins.

For us, the surprise of the Otago Peninsula was its pristine deserted beaches. Expansive, windswept white sands dotted with thick strands of kelp, the empty beaches were ideal for beachcombing. Wandering along one such beach, we had to make a hasty retreat into the sand dunes as an enormous -and inquisitive – sea lion emerged from the water. Wildlife encounters such as this are rare and we were very fortunate.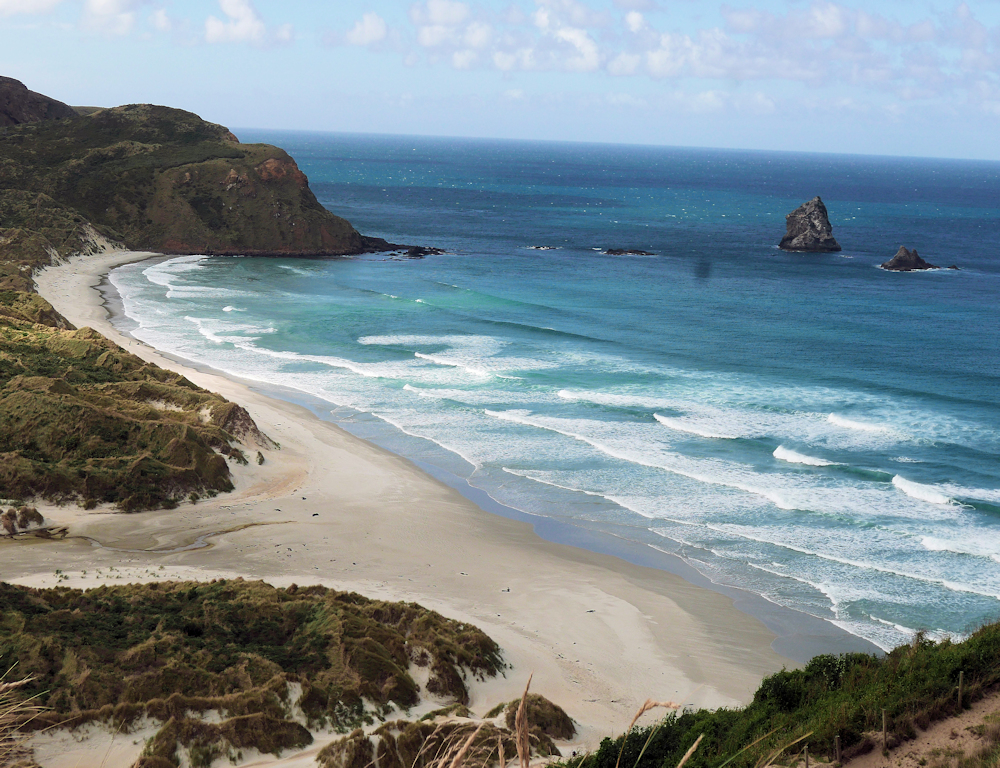 The Catlins
Jub of ChurNZ:
The Catlins are located in the southeastern corner of the South Island with a sparse population of both locals and tourists. For tourists travelling New Zealand for a longer period of time (3+ months), they inevitably make it to the area but, given that you can cover the area in 2-3 days, it's not unreasonable to include on a shorter South Island road trip.

For most, a Catlins road trip is going to consist of the area from Balclutha to Invercargill. Following the coastline, this is a little under 200km of quiet highways where passing cars aren't a common occurrence, nor are shops. Therefore, if you want gas, fill up when you leave Invercargill or Balclutha, and use the CamperMate app (offline version) to plan the best petrol stop along the way.

There are lots of waterfalls to visit in the Catlins, so put Waipohatu and McLean Falls at the top of your list, and don't forget to visit Slope Point which is the southernmost point of the South Island. The other must-visit places on your Catlins road trip are Curio Bay, Nugget Point, and Cathedral Caves, all of which you'll need to think about in advance.

The sunsets at Nugget Point are a photographers dream, so make sure you're at a campsite nearby if you'd like to make the most of this. The Cathedral Caves can only be accessed at low tide during the summer, so check https://www.cathedralcaves.co.nz/ as you may need to plan your trip around them. And Curio Bay is best enjoyed at sunset when you get a chance to see the rare yellow-eyed penguin arrive back on land.

There are some small rural towns you'll drive through along the way. Make sure to stop at The Lost Gypsy Gallery in Papatowai, and in Owaka make a short pitstop at the impressive collection of teapots.

If you're on a budget, buy your groceries in Invercargill or Balclutha, as there are only smaller supermarkets along the route with prices higher than you'll find elsewhere.

Given the location at the bottom of the South Island, the route, though is driveable in 3-4 hours from point to point, the weather can turn in an instant and driving conditions will be tough. In saying that, you can cover nearly all the Catlins attractions in two days with a bit of planning in advance depending on what you want to prioritise (you may need to do some backtracking).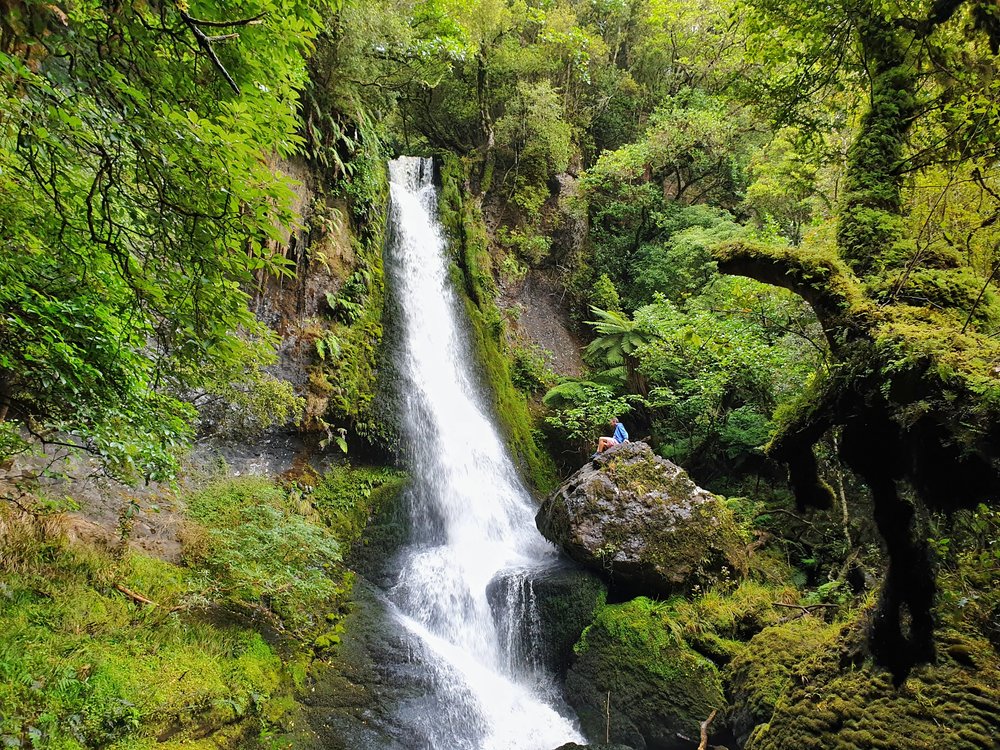 Rambling Feet's note: It's easy to take a detour to Bluff, park up and spend a few days on Stewart Island. Spot wild kiwi birds in backyards and–in the autumn–try the oysters!
If you've been inspired, don't forget to check out these New Zealand driving tips–and follow the bloggers who have contributed to this piece!
Pin it: