5 Things About the Isle of Arran I Love the Most
The Isle of Arran has a little of everything that Scotland has to offer, from glens and peaks to castles and distilleries. Even the temperamental weather is a feature! For an island of fewer than 5,000 inhabitants and a fraction of Singapore's size, there is plenty to see and do over a few days. That, and its proximity to Glasgow, a major city, make it a popular destination, especially in the summer.
I enjoyed a brief stop on the Isle of Arran a while back and these were the five things that I loved the most about this wee gem.
My favourite things about the Isle of Arran
Being Asian, I make no apologies for the dominance of gustatory experiences on this list.
How accessible it is (or how to get to Arran)
By far, my favourite thing about Arran is how easy it is to get to and around. A train fro Glasgow Central station takes you to the Ardrossan ferry terminal in 45 minutes, and from there, it's a 55-minute ferry ride across the sea. Perfect for a day trip if you're absolutely tied for time (though what a shame that would be)
Futhermore, public buses meet the ferry at Brodick pier and take you on northern, southern and round-island loops, stopping at the Arran distillery and other villages along the way. You can find the public bus timetable for the island on the SPT website.
The Isle of Arran Brewery
If you've already been to the United States and had your mind blown by the craft beer there, the beers from this humble brewery are unlikely to wow you. However, it was one of my first few craft brewery experiences. The tour was an engaging one that involved tales of alewives and witchcraft, sampling malted and unmalted barley grains, and of course, a selection of beer, all unpasteurised and unfiltered. No fancy New England or brut beers here–they're all classic styles like Scotch, red, pale and blonde ales.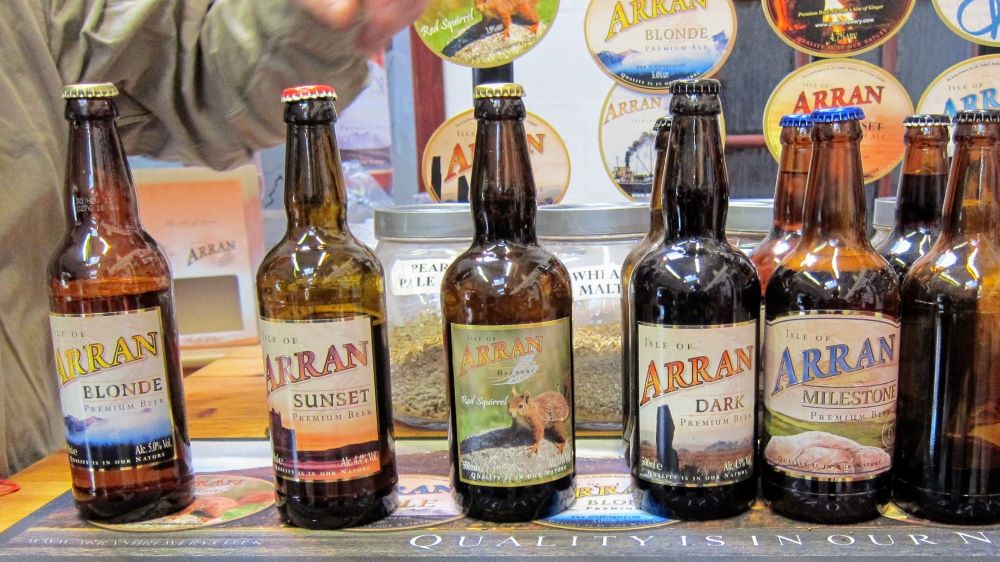 Arran Distillery
For almost 160 years, there were no legal distilleries on the island. One finally opened in Lochranza in 1995, and I had the opportunity to sample some fine whisky on a distillery tour. Both the 10- and 14-year-old expressions were light and delightful on windy and rainy day. We also had a glimpse of a couple of casks that were reserved for royalty.
Without renting a car or joining a tour, it was difficult to visit a distillery outside a Scottish city. However, I could take a public bus here and not worry about drink-driving–more on that later.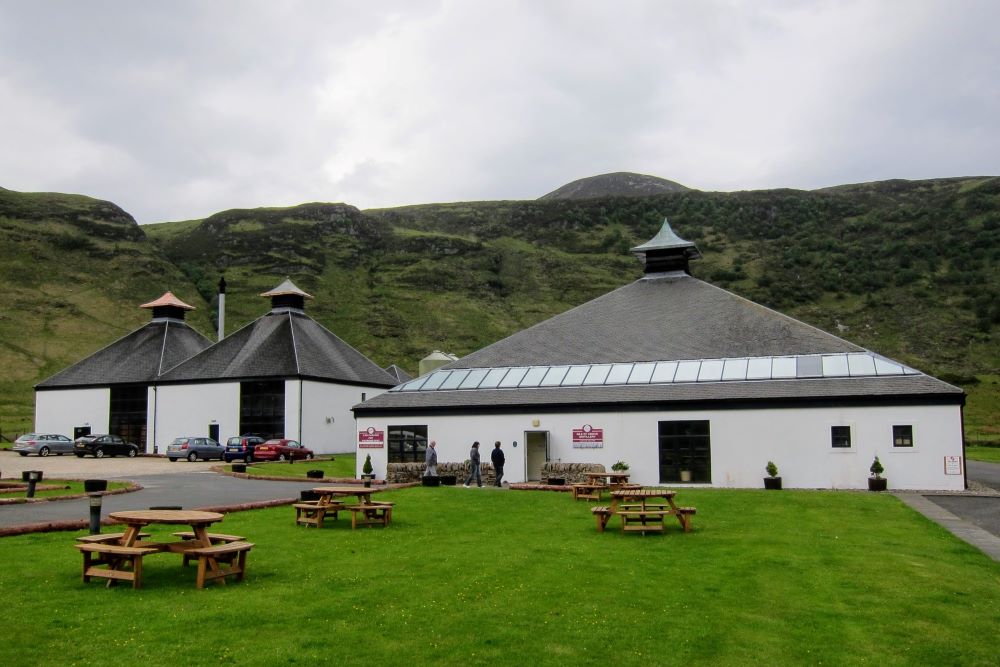 Arran Creamery
Have you tried dairy products made from non-homogenized milk? Well, yes, there are the standard cheese varieties you find throughout the Britain, but the Arran Gold whisky liqueur ice-cream is just divine. Just the other to facilities before this, the creamery is also open for visits.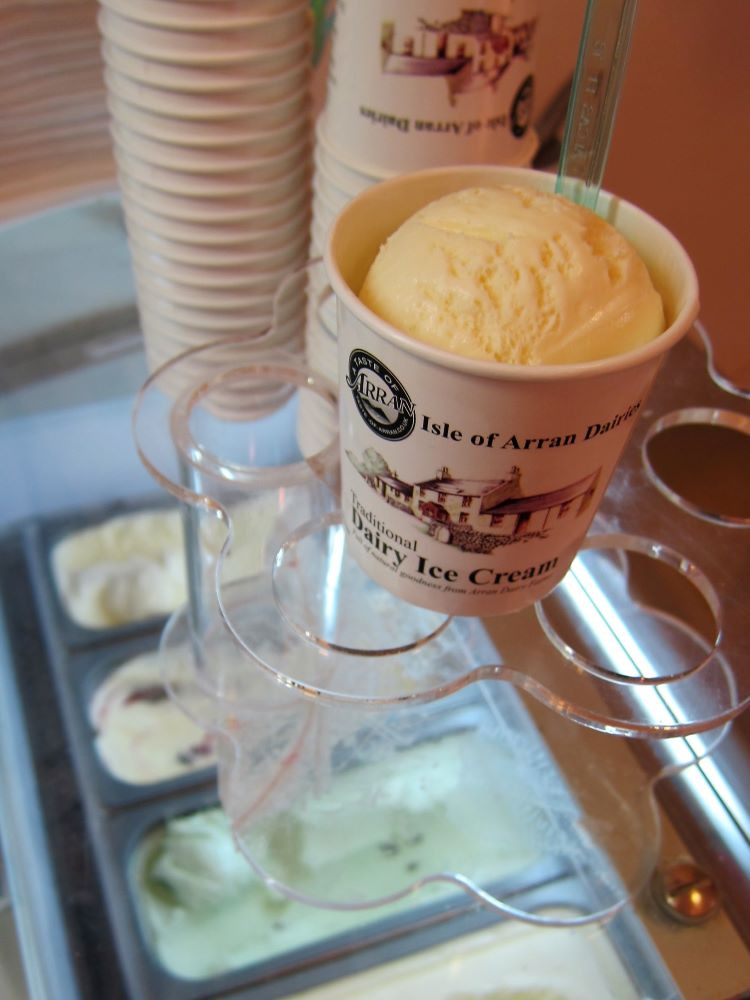 Brodick Castle
I have no idea how many period film fans are reading this but Brodick Castle was where scenes from The Governess (starring Minnie Driver) were filmed. It had the benefit of being in the hands of nobility until the previous century and so it is in far better shape than the castle ruins at Kildonan and Lochranza. During the summer, the castle and its gardens are open to the public for a fee, and the walled garden is especially beautiful.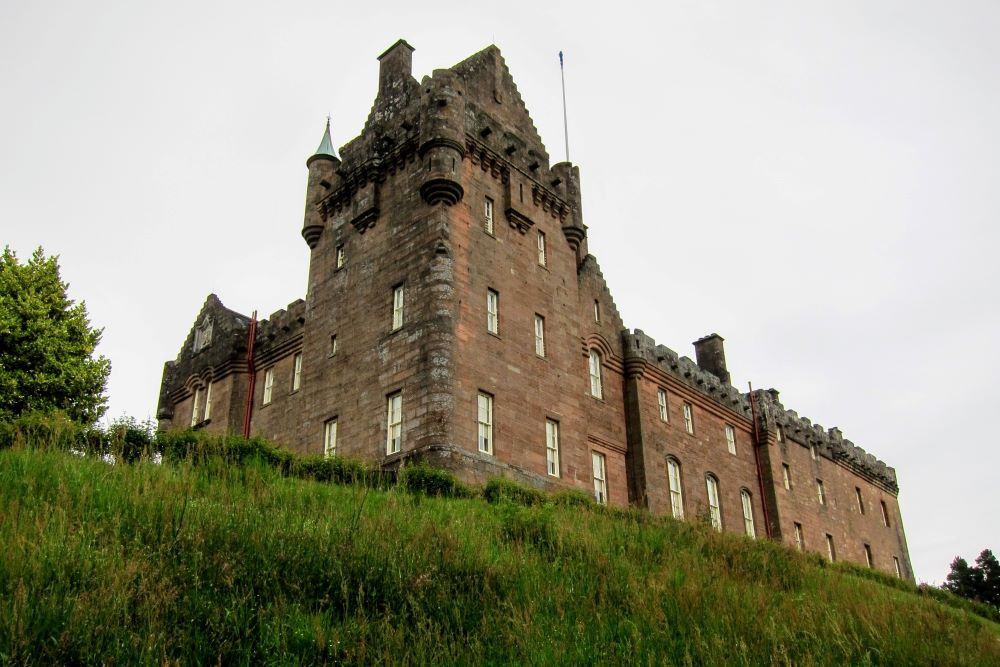 You can find heaps more to do on the Visit Arran website like hikes up Goat Fell (the island's highest peak), golfing or treks around the island. If you're making plans to go there when lockdown measures are lifted, I wish you happy planning and hope you enjoy its rugged charm!