Five likeable things about life in Singapore
I'm fortunate to have the means to travel abroad for leisure. While 20 countries in 4 continents isn't anything to shout about, now that I have a few hours to kill in Tullamarine Airport in Melbourne, I can pen down the things that I actually miss when I'm away from Singapore.
What I like about life in Singapore that tourists may not know
Eating out on a budget
Singapore may be a developed country but one thing it shares with its Asian neighbours is the relatively low starting cost of getting a meal outside. One will be hard-pressed to find a filling meal for less than $5 in other first world countries unless it's fast food or baked goods. In a hawker centre, that same amount gets you any of the famous noodle, rice, soup or curry dishes with loose change to spare. It makes cooking less attractive when one's exhaustion outweighs her passion for homemade food, and local hostels can get away with not having any cooking facilities.
Yes, the cost of ingredients and thus the prices have risen over the years, but it'll be a long time before $8 becomes the minimum spending in such a setting. And did I hear you say that it's cheaper in Malaysia, Indonesia and Thailand? Of course, I don't disagree, but we're talking about different standards and costs of living here.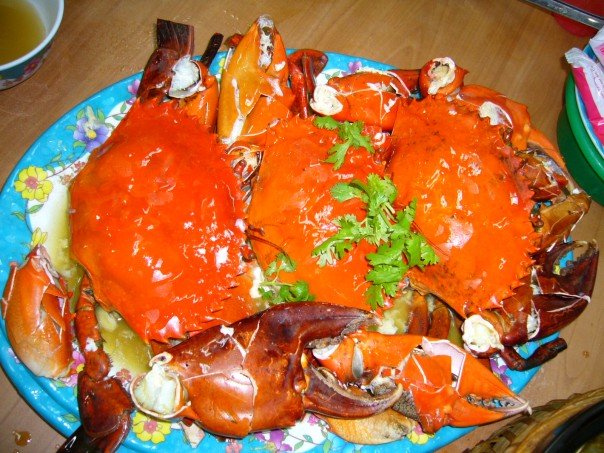 See also: Cheap eats near the Singapore Grand Prix, bizarre local foods and craft beer in Singapore
Well-stocked public libraries
One doesn't have to be a university student to access a wealth of literature when there is a public library in nearly every precinct. Even in this age of e-books, they're far from deserted, and sometimes I have to wait before copies of books that I need – but rather not pay for, like Lonely Planet – become available.
Sports facilities everywhere
There's no need to pay exorbitant membership fees for a gym here. Every precinct also has a swimming pool, a running/football stadium and gyms that are accessible to the public for as little as $1. You'll also find playgrounds and fitness corners in public and private housing neighbourhoods, and these are totally free. If one takes the time to keep fit, there are so many budget-friendly options, and with balmy weather all year round, there is no reason not to take advantage of them.
Cheap public transport (for a developed country)
After paying 4 euros for a single trip on the S-Bahn, or almost two quid on the London Underground for the same, it's nice to pay less than a dollar again back home. Getting a day or weekly pass abroad still doesn't match those prices. I understand that the metro networks in Europe cover greater distances though – and the transport operators probably treat their employees and infrastructure better than ours do. That said, you don't have to travel far to find places you wouldn't think were in Singapore.
The weather
I know this isn't going to be popular, when the heat sometimes makes dressing up and going outdoors unbearable, among other things. There are only 2 seasons here – the very hot and wet season, and the hot and very wet monsoon season. However, I can understand why some people move here for that – no Seasonal Affective Disorder, no snow shovelling, no hay fever. Four seasons are nice to experience on a holiday, but a chore to live through sometimes.
For now, I shall find out what Auckland has to offer when I get there at the end of my flight.