World Colours – Yellow (Sunset Edition)
The colour for April is yellow, and I thought I'd start with one of my favourite things to do when I'm cooped up in cattle class on the plane – watching the sunrise and sunset. Here in the tropics, glorious sunsets are not uncommon at the end of a blazing hot day, but the light fades too quickly. Sunrises are equally short and no less pretty. From 30,000 feet, however, the view and the colours are amazing.
Plane photos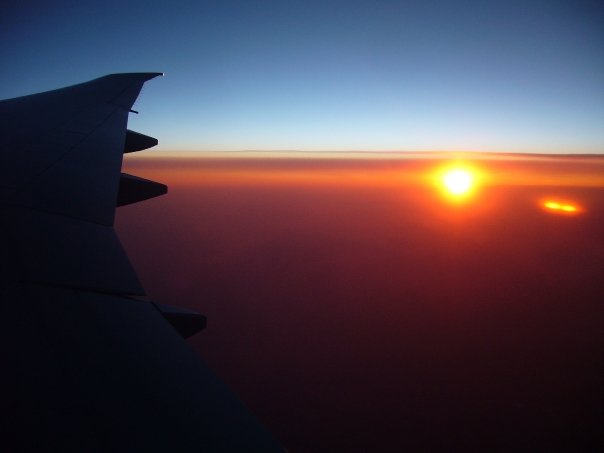 And this is sunset on a typically cloudy day in Europe – from a similar altitude.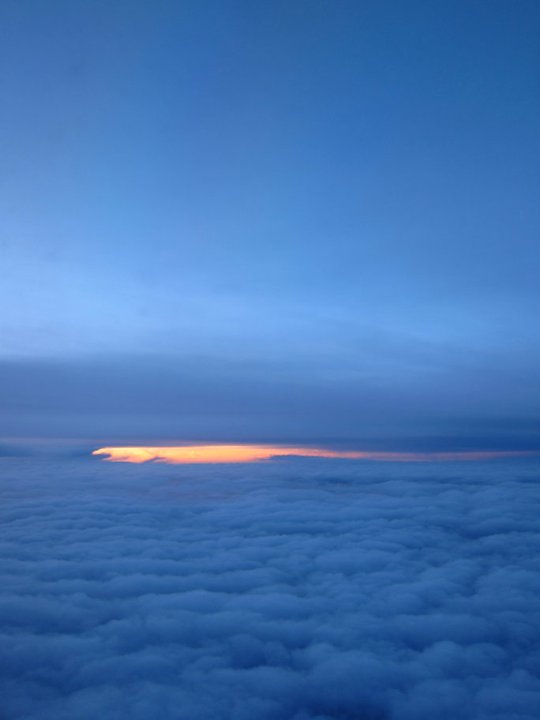 Meanwhile, somewhere over the Pacific Ocean…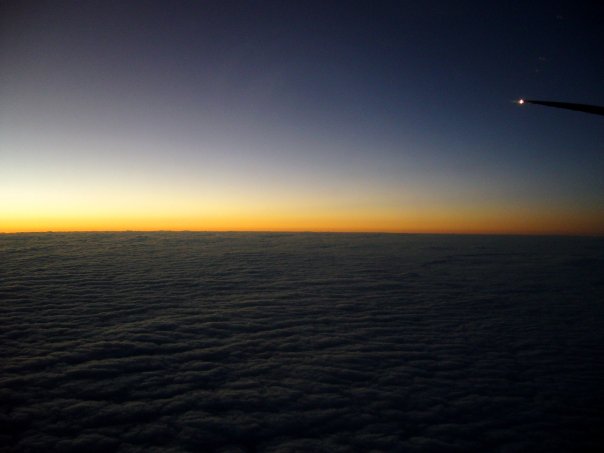 Sunset on earth
Winter sunsets bathe everything in a golden glow at 4 p.m. One doesn't get much Vitamin D from basking in it but it's very pretty.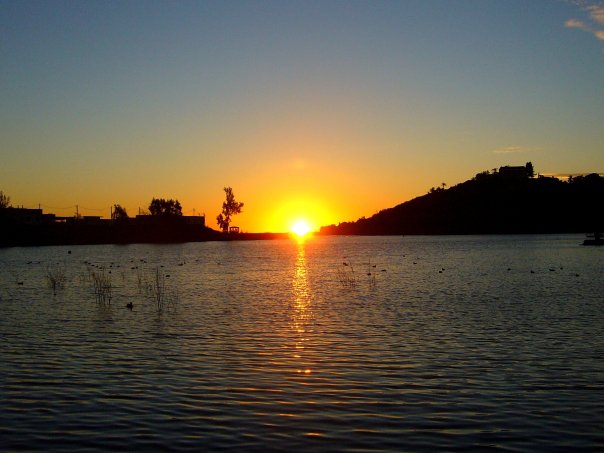 I have more photos coming up in part 2. In the meantime, enjoy Anne's Indochina-inspired post at Part-Time Traveler! And why not join in the fun yourself? Just use the hashtag #WorldColors on Twitter, Instagram and Pinterest.
See all the World Colours posts: Red, Orange, Yellow (Part 1, Part 2), Green, Blue, Purple, White, Black