Vilnius After Dark
This is Gediminas. He was the Grand Duke of Lithuania in the 14th Century. He founded Vilnius too when, following a dream, he built a castle on the spot where Cathedral Square now stands. The wolf on the plinth alludes to this.
No one has explained to me why he is holding his sword by the blade, or why he is depicted as if he is feeling his way through the dark. I suppose the city was not as well-lit as it was back in the day.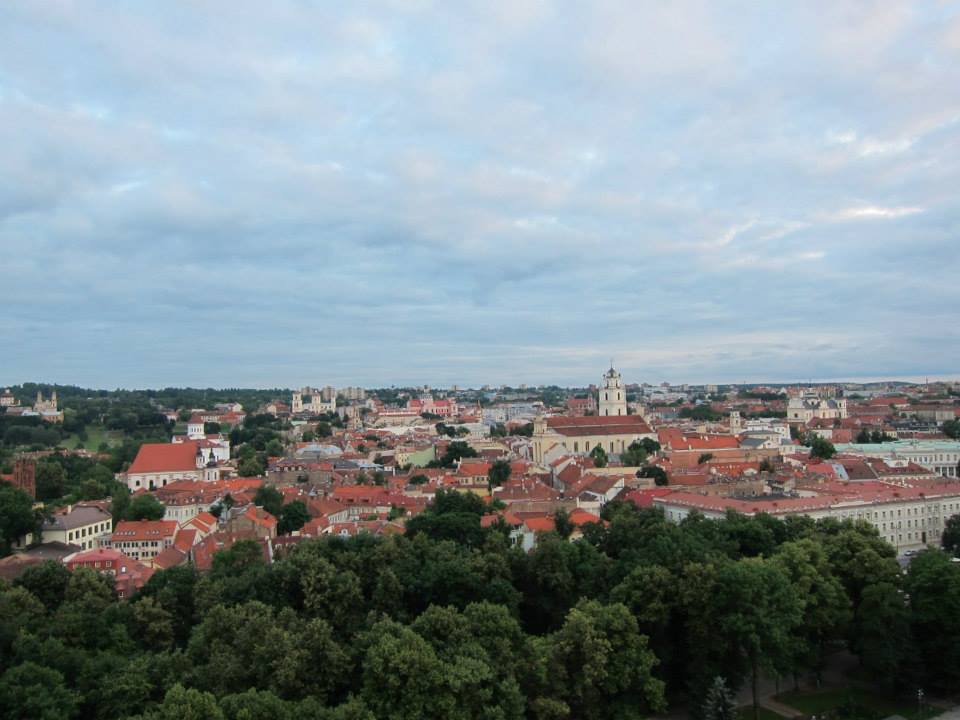 Vilnius old town at night
Vilnius was rather quiet for a capital city, more so than one would expect after experiencing Tallinn and Riga. After the quiet of Nida, I was expecting a lot more noise. There was plenty of space on the streets and no need to barge shoulders with anybody. There were plenty of people in the bars and the restaurants, but there was always room even in the popular ones. The light levels and the day of the week didn't seem to matter.
It might have been a different story if I hadn't visited at the end of the university's exam period, but the relative peace suited me well. I liked being able to hear my friend speak and not having to raise my voice to be heard, and having more space around me as I checked off things to do in Vilnius.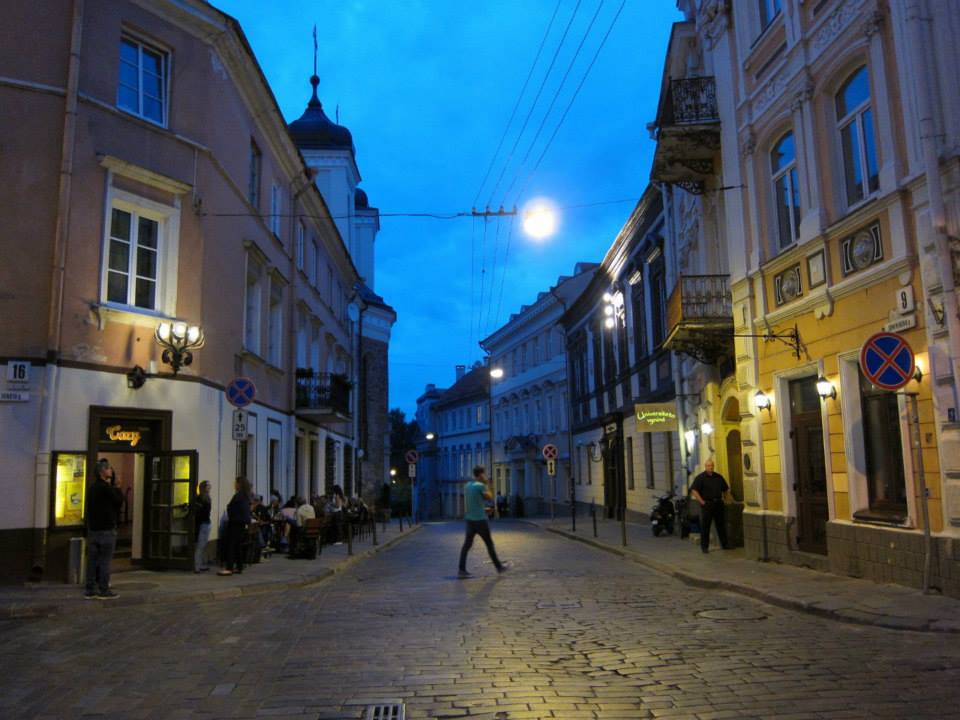 Vilnius churches after dark
However, the city did a marvellous job of lighting up its many churches, monuments and shrines. The biggest was the white arch-cathedral which dominates the square next to Gediminas' monument, and there were others throughout the city that are just as impressive.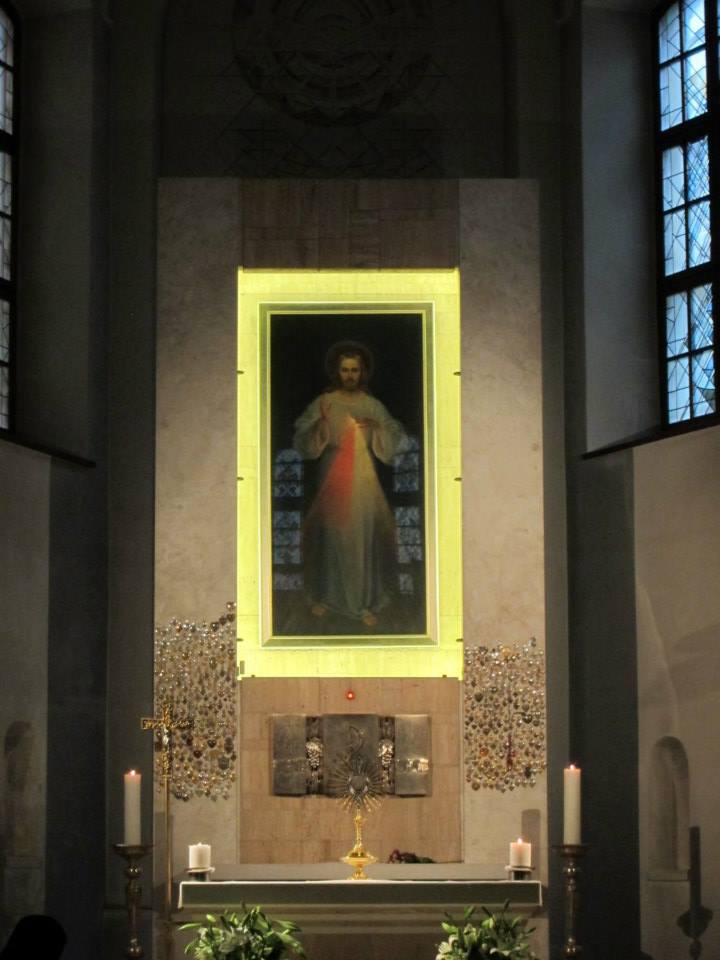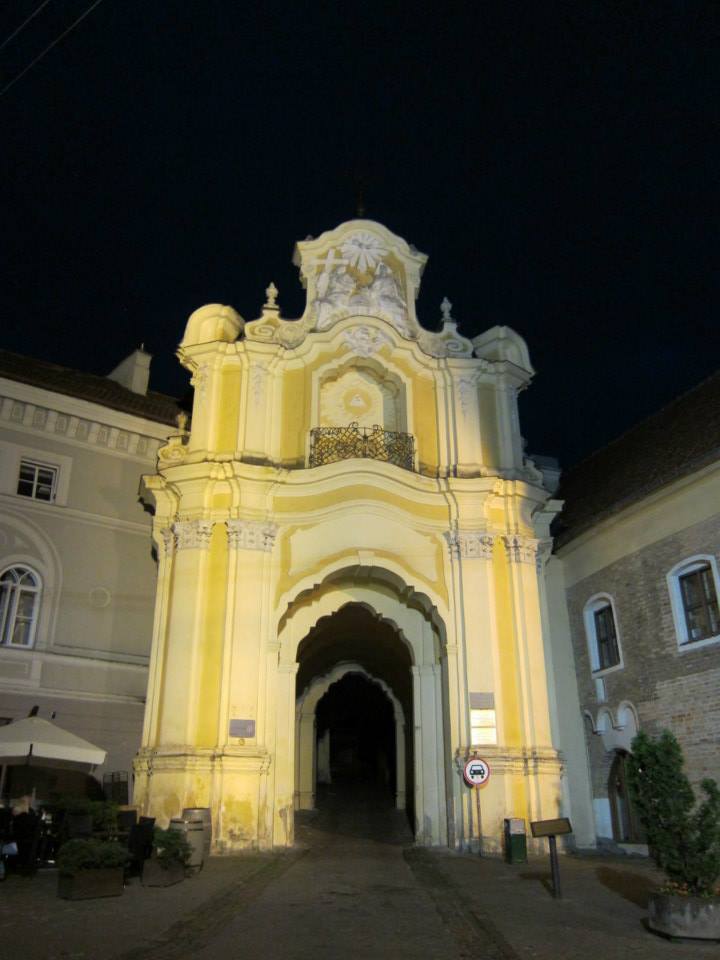 There's more to Vilnius than religion, of course, but that's a story for another post that covers the things that one did during the daylight hours.