The Secrets of Torun Gingerbread
Few Polish delicacies are as synonymous with a city as Torun gingerbread. Pierniki toruńskie is sold everywhere in the old town in every imaginable form – pre-packaged, freshly baked, chocolate-coated, with a jam core, topped with icing, heart-shaped, six-lobed ('Katarzynki'), the list goes on.
Over the centuries, kings, visiting dignitaries and even a pontiff were served pierniki. It's hard to imagine that such an esteemed craft nearly died in the 19th century. Thankfully, the Industrial Age and mass production brought it back into the public conscience and international popularity.
For those whose interests go beyond simply eating gingerbread, there are a couple of places in Torun where they can learn more about the esteemed tradition: Zywe Muzeum Piernika (Live Gingerbread Museum) and the recently-opened Muzeum Toruńskiego Piernika (Museum of Torun Gingerbread). TripAdvisor reviewers seem to mix the two up, but it's the former that I paid a visit to.
Disclaimer: It's also the only one I've visited; the museum at the old Kopernik factory was still under construction when I was in town.
The Live Torun Gingerbread Museum
The Live Gingerbread Museum is a small place behind Copernicus' house. There's just enough room upstairs for 50 people to learn about pierniki hands-on. Alas, it's not also mouths-on – it ain't the gingerbread house from Hansel and Gretel.
There were no films or glass cabinets to deal with, so it was up to the guides in period dress to liven things up. To get us in the mood, they swore everyone to secrecy. 'Cross my heart and hope to die if I reveal the exact recipe,' or something like that.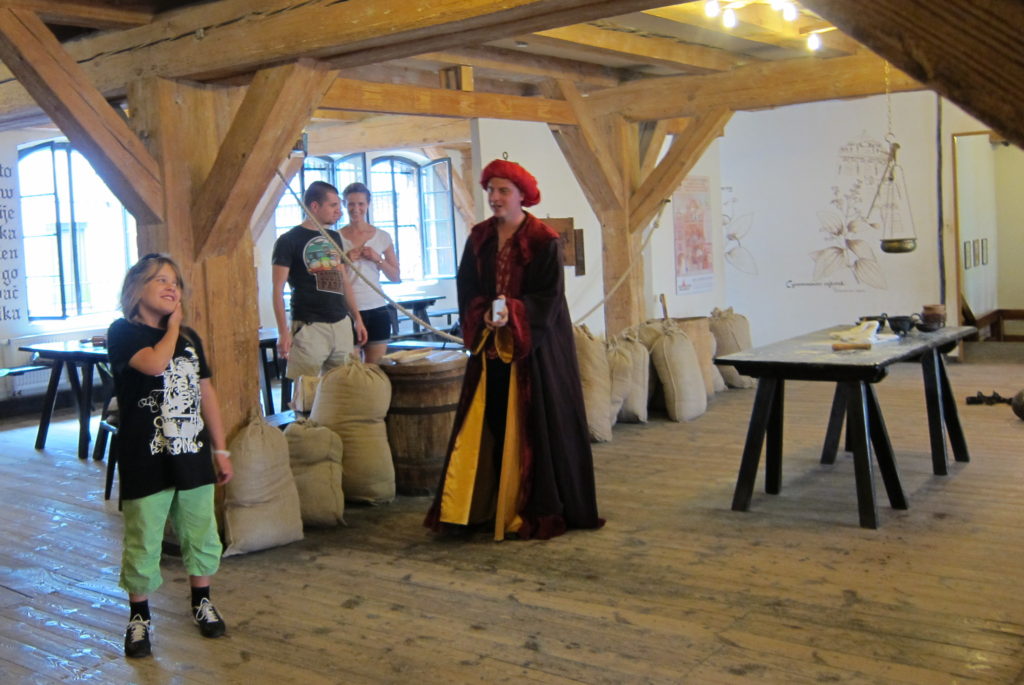 The recipe calls for rye and wheat flour, honey, pepper, nutmeg, cloves and cinnamon. There's no ginger. How the English name came to be applied to something called 'pepper cake' in other languages remains one of Life's greatest mysteries.
A few of us added one ingredient each, according to the amount the guides specified. I've forgotten the proportions, but I'm not supposed to tell you what they are anyway.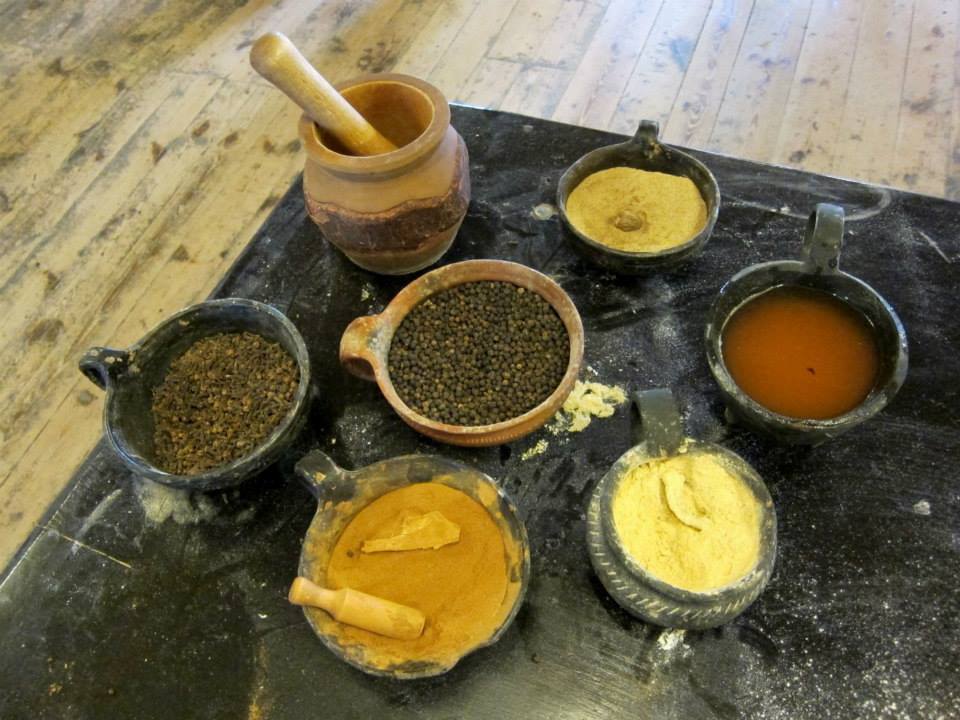 The dough was a lovely dark straw colour. We didn't get to admire it for long, though; the guides told us we weren't going to use it and took it away. Like fine beef, cheese and wine, it needed ageing. Instead, we worked with a 12-week-old dough that was just a shade lighter than our table. I silently hoped that none of the people who kneaded it in the spring had picked their noses.
Not too far away, near Gniezno: The Iron-Age Village of Biskupin
Our Surprising Pierniki
To make our pierniki, we dusted one of the traditional wooden moulds with flour and rolled a small lump of dough over it. It was fairly simple to cut the shapes of hearts, crests and animals. At this point, my hands were too dirty to take any photographs of the goat that I'd made. All this took very little time compared to the introduction of the ingredients, and soon our pieces were in the oven.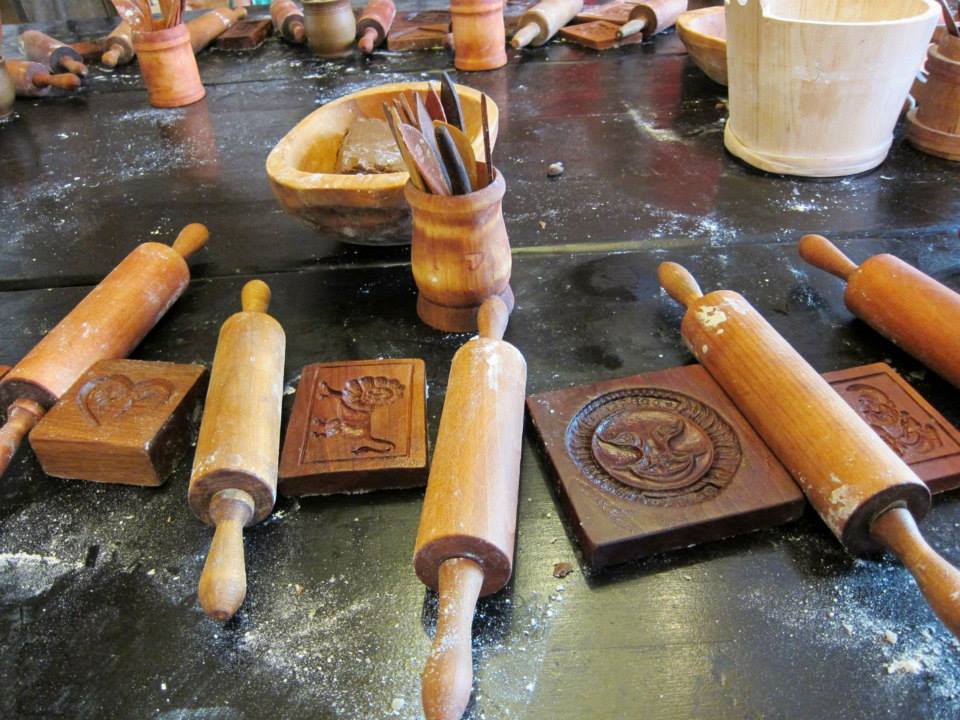 There was ample time, while we waited for our pierniki to be ready, to wander the gift counter. There were edible gingerbread pieces, books, gifts and even certificates complete with wax seals. I got myself one of the certificates in the name of fun, even though I missed one important detail – the baking temperature.
The guides returned the souvenirs us with a warning – THESE WILL BREAK YOUR TEETH. They were rock solid. You can imagine the look of surprise on some people's faces when they were told they were spicy paperweight makers, not Bake Off contenders.
That told, the Live Museum never promised to make anyone a Masterchef. It's great for anyone who's in a hurry and would rather cut straight to the fun of learning about a Polish craft.
Useful Information on the Live Gingerbread Museum
Location
The Live Museum is on Ulica Rabianska, the street behind the Copernicus House.
Timings
There's a workshop on the hour every hour, but the museum offers English and German translations only at 1 p.m. and 4 p.m. It's best to book ahead online.
Cost
It costs 14zł for adults and 9.5zł for kids and students, more than the combined exhibition and workshop at the Museum of Torun Gingerbread. However, there seems to be more uncertainty online about how one goes about this.