A Liebster Award Nomination
Karolina & Patryk have nominated me for a Liebster Award, an award that is shared among bloggers to recognise up-and-coming bloggers who have smaller followings (or a modern-day chain letter with no curse if you break it). I'm grateful for that and also for the little Q&A that will now supplement my 'About Me' page.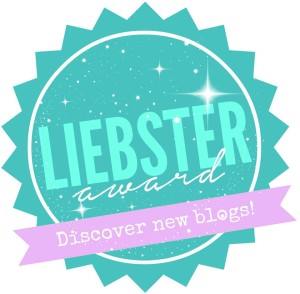 I've been following my nominators' journey around Southeast Asia. We've been to several of the same places in this region and in Europe, and like me they encourage people to get out and see the world. The only difference is that they're doing so as digital nomads! Here are the 11 questions they've lined up for me and my answers.
What do you like the most about travelling?

Being a curious person by nature, I love seeing and experiencing new places and cultures. I like to know more about the world and I hoard every little bit of knowledge.

How do you fund your travels?

I still hold a day job and treat blogging as a hobby, so I spend what I save. Not all of it, of course!

What is your favourite destination?

If you're referring to a favourite type, that would be a place where the weather is cool enough to walk for hours around mediaeval buildings. As for a favourite place in the world, Helsinki holds a special place in my heart. It was my first solo destination and I felt relaxed on my visits there, which is quite rare.

What destination is on the top of your bucket list?

Right now it's Italy. I'm looking forward to the food and the paintings and sculptures that I studied about in university the most.

What is your best travel story?

Ironically, it took place at home in Singapore, when I met a Polish guy busking his way around the world. It's not permitted for foreign visitors to do so, and I saw both kindness and pettiness in the way he was treated by other Singaporeans. Despite the brush with the law we had a pleasant and honest chat that left a deep impression on me.

What is the worst place you have ever visited?

I'd say I enjoyed Amsterdam at night the least. It's not the city's fault; the reputation as a haven of vice precedes it, so the Oude Kerk area was filled with most boorish kind of tourists. What happened in Oamaru also shook me up quite badly.

What nationality are you?

Singaporean. Many of us are descendants of migrants, living on a heavily-urbanised island; travel is probably in our blood.

What kind of blogger are you? What do you like to write about on your blog?

I'm just a hobby blogger writing about my personal experiences on the road. I'm not afraid to strike out and visit places on my own; it's still a rare thing outside my circle of Couchsurfing and travel blogging friends. It makes me happy if readers are inspired by what I share and see a bit more of the world for themselves.

What cuisine is your favourite?

One can't go wrong with well-prepared Italian food made from fresh ingredients. Anyway, I'm not a fussy eater.

What is your favourite Social Media and why?

I like Twitter – you often see what they say before you decide to engage them. I've made several friends this way.

Have you ever lived abroad?

I spent six months in San Diego as a student, and another six on a working holiday around New Zealand. On both occasions I was away from my family, and even though we kept in touch, I was having too much fun to miss anything!
Here are my Liebster Award nominees
I know they're all women but I know them and they deserve this.
If you accept the award (by commenting here or replying to my private message), here's what you need to do:
Accept the Liebster Award by leaving a comment here or replying to the PM that I sent you.
Follow your nominator on social media.
Publish a post that will include:
A link to the blogger that nominated you.
Answers to the 11 questions below.
Your nominees.
11 of your questions for your nominees.
A picture of the award
Let your nominees know that they have been nominated and provide them with your link to a post so that they can accept it.
Send your nominator a link to your post so that they can learn more about you as well!
Here are your questions:
What's the purpose of your travels?
Why do you blog?
Where's your favourite place on Earth?
Where do you most want to go next?
How has travel changed you?
Is there someone who inspires you?
What's your top travel bugbear?
What's one thing you cannot live without on the road?
What other interests do you have?
Did you see yourself doing what you do 10 years ago?
What do you see yourself doing in 10 years' time?